Taking Advantage of Rotation
The market is filling out a nice proportionate (a)-(b)-(c) consolidation off the Feb 15 high, -5.7% so far but with room for a little lower if it indeed wants another iv-v inside the (c). So far this is a slightly larger magnitude correction from the one into the end of January.  It is holding a higher low thus far but in the same general region of support consistent with our view that this is a slightly larger wave iv inside the 3 of (3) of our larger Primary Wave 5 moves off the March 2020 lows in most cases. 
We have long discussed the "skewed" view presented by the weighting in the S&P500 & NASDAQ and prefer to focus more on the Russell (RUT/RTY/IWM), the RSP (equal weight S&P). But more than that we look to our individual names and the sector ETFs. Into the recent highs we had many names completing five waves up for wave 1 in the start of larger (3) and due for wave 2 retraces. We had many other names hitting targets for thirds or thirds inside (3)s due for fourth waves. We have pointed out targets for rotation including big tech, TSLA, SQ, TIGR, XLK, XRT, IBB for wave 2, SMH, and many other wave 2s and 4s. We also pounded the table on #Energy & BlueChip Dow names picking up the slack. Our Dow highlights have held up very strongly in recent days and the #Energy sector has continued to be on fire.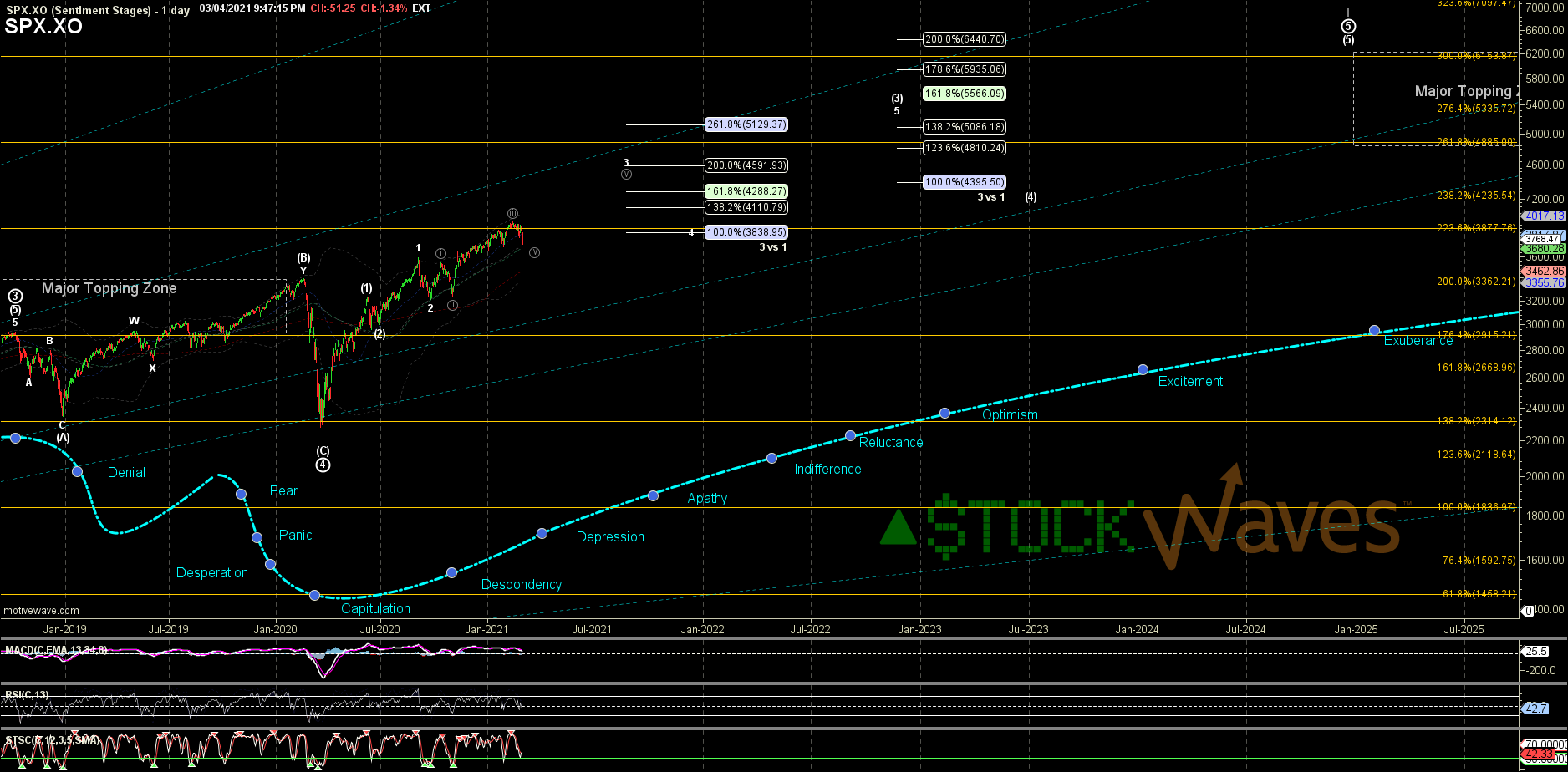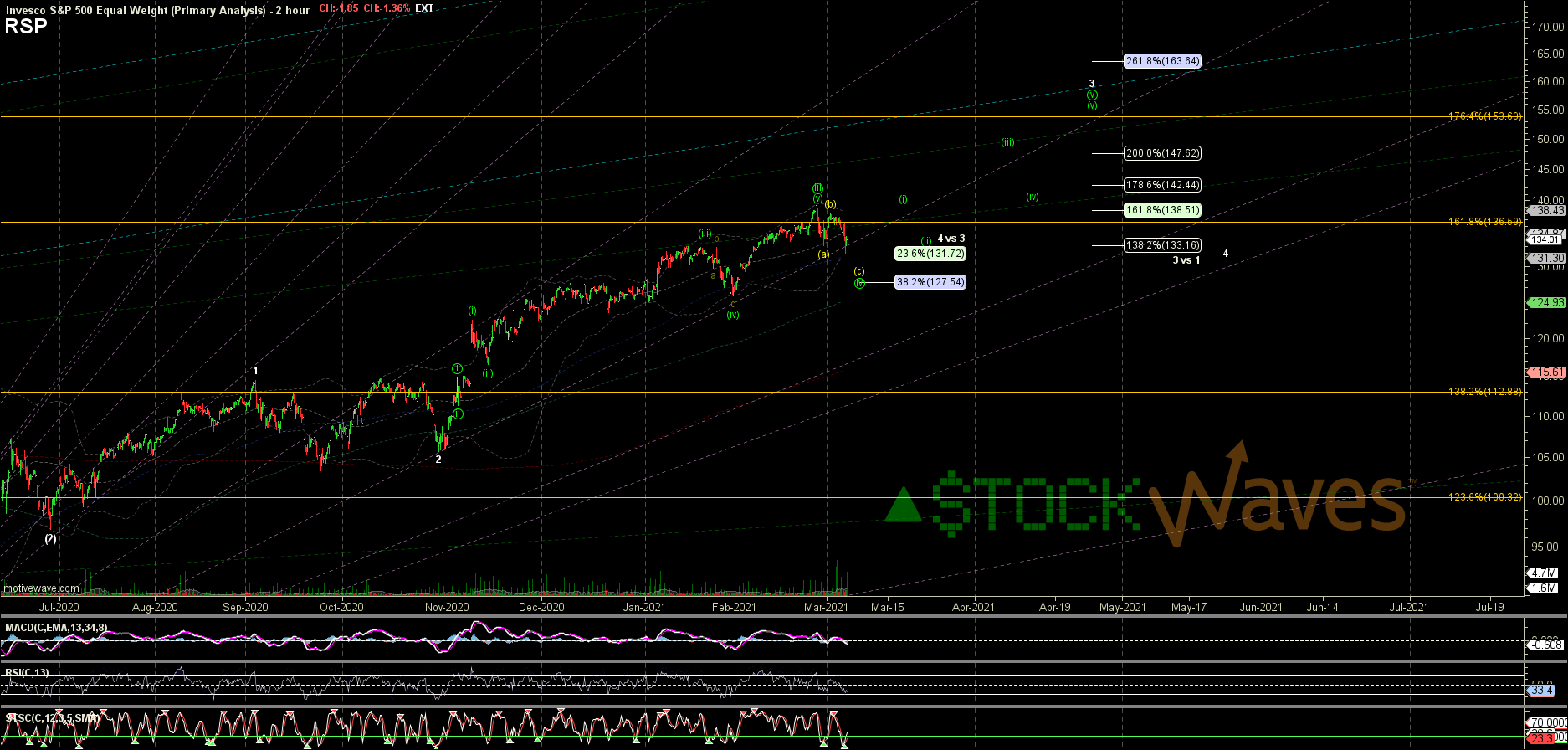 Only a few of our Stock Waves "Wave Setups" have actually broken support in the last two days and some of those were more speculative re-entry attempts with tighter support from very recently. Those names include RACE, which had been struggling for a while, as well as CARG, LPTX, MELI, VZ, DDOG, KOD, EEM, ADPT, GLYC, and RUN.  The blue link with the date in the Wave Setups table takes you to the post making that entry, but if you click on the ticker it will show you the most recent updates on that name. Some of these have more immediate alts and all have been discussed several times in the past 2 weeks. There are some other charts that were starting to show signs of a i-ii start to the 3 of (3), but instead forced alt wider wave 2s, but this did not break support from there prior Wave Setups. We continue to find great Risk:Reward opportunities in a very bullish market.
For tonight's webinar we decided to sort our SW 300 watchlist by the names hit hardest in the past week+ looking for good opportunities. We were very pleasantly surprised by some names that had fallen a bit off our radar starting to look very favorable again. I picked out around 40 names where this decline sets up a nice opportunity on the charts. Several of these are still active Wave Setups and some might be only a small ivth wave inside that whereas others are 2s or Bs. We will probably be adding many of these to the table over the next several sessions.

For the list of symbols along with charts, please login to Stock Waves.