Defendant is just Elon. (Not TSLA)
Short interest has not updated but WAS >26%
5yr CDSs just hit all time "Highs".
FIRST there was a calculation of "standard" per going private of 20% premium over current price, this came to $419... that was rounded by one dollar to $420 b/c it "would be funny".*
*This is the guy that calls his company "The Boring Company", sold a novelty not-flame-thrower, b/c he got the "Merchandising" ideal from Mel Brooks in SpaceBalls, and calls his rocket the BFR for Big "Falcon" Rocket. He is a quirky nerdy guy, "420 #FundingSecured" was completely in his character, ill-advised, but I genuinely do not think it was "fraud". I think he will get slapped with some heavy fines for failures to properly disclose.
**I have said it before, but I will say it again. Musk needs ME to be his #Wozniak.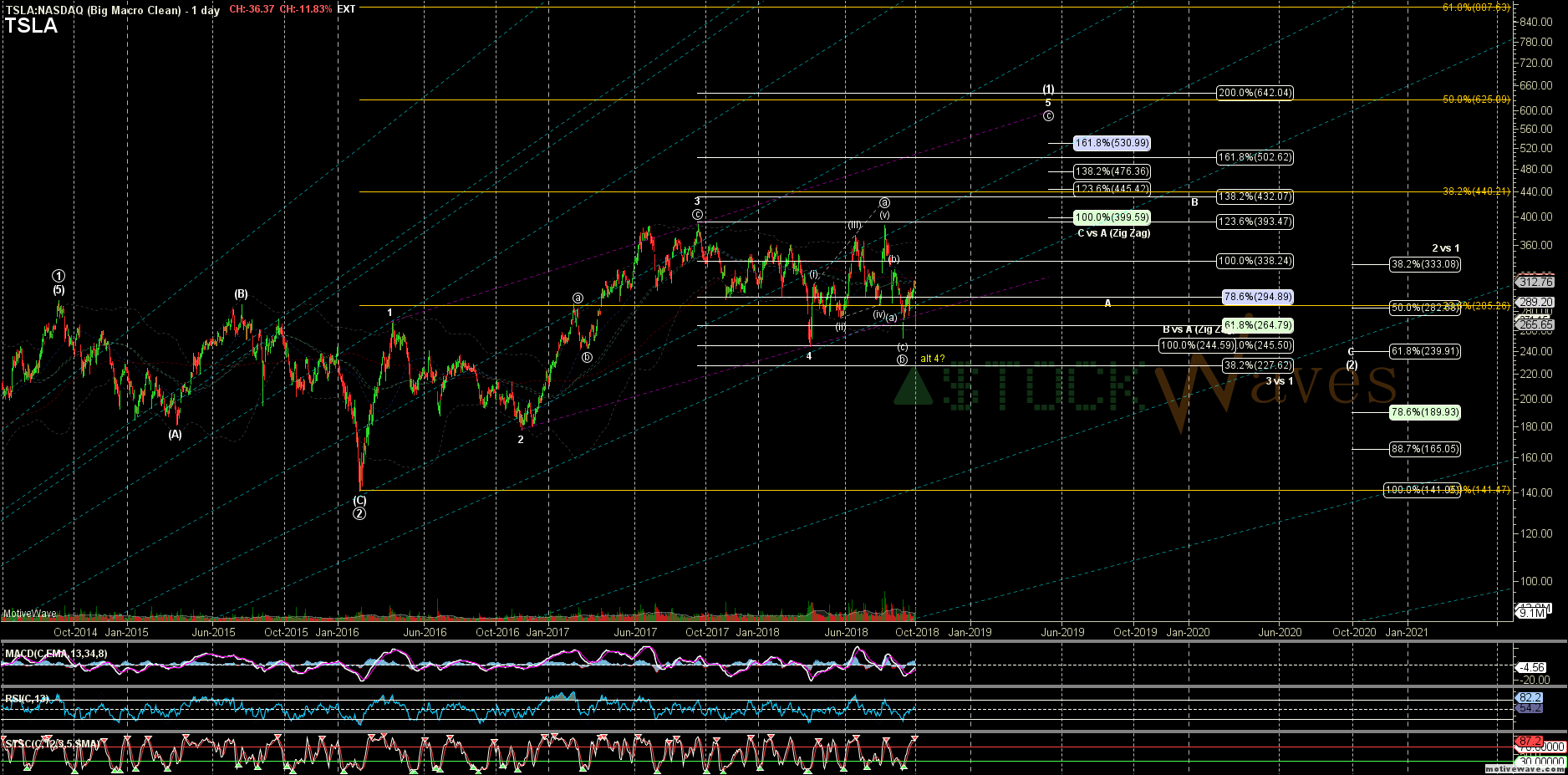 TSLA - Big Macro Clean - Sep-28 1206 PM (1 day)