Still need that small iv.
There is a risk now that this further extension of our "third" allows it to count more like ABC for yellow (A).
A clean fade here as iv is not just ideal for wave 1 of (5) but continued extension directly toward 14k could be much less bullish overall.
Have a great weekend! Good Shabbos!
*QQEW not making a higher high (yet) today.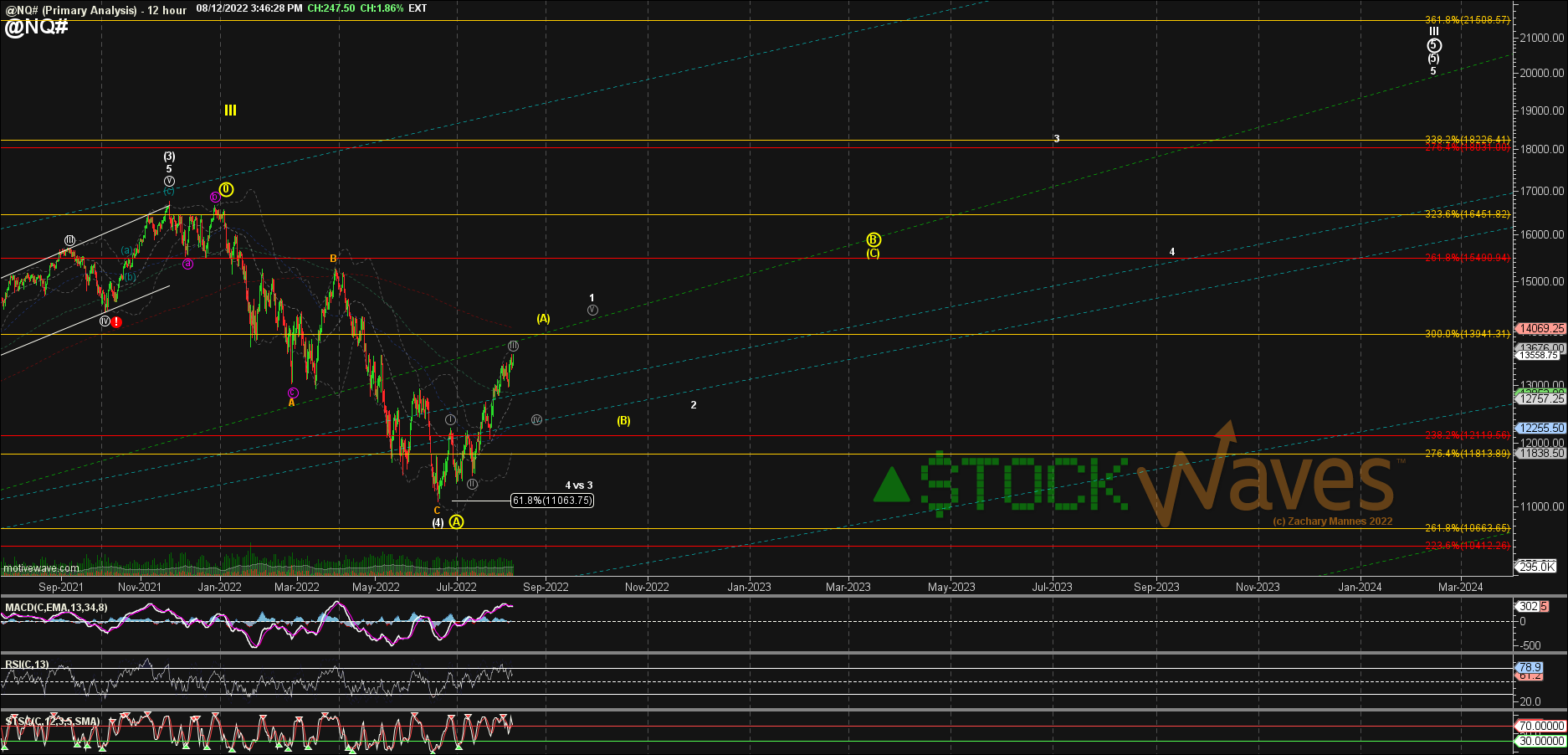 @NQ# - Primary Analysis - Aug-12 1546 PM (12 hour)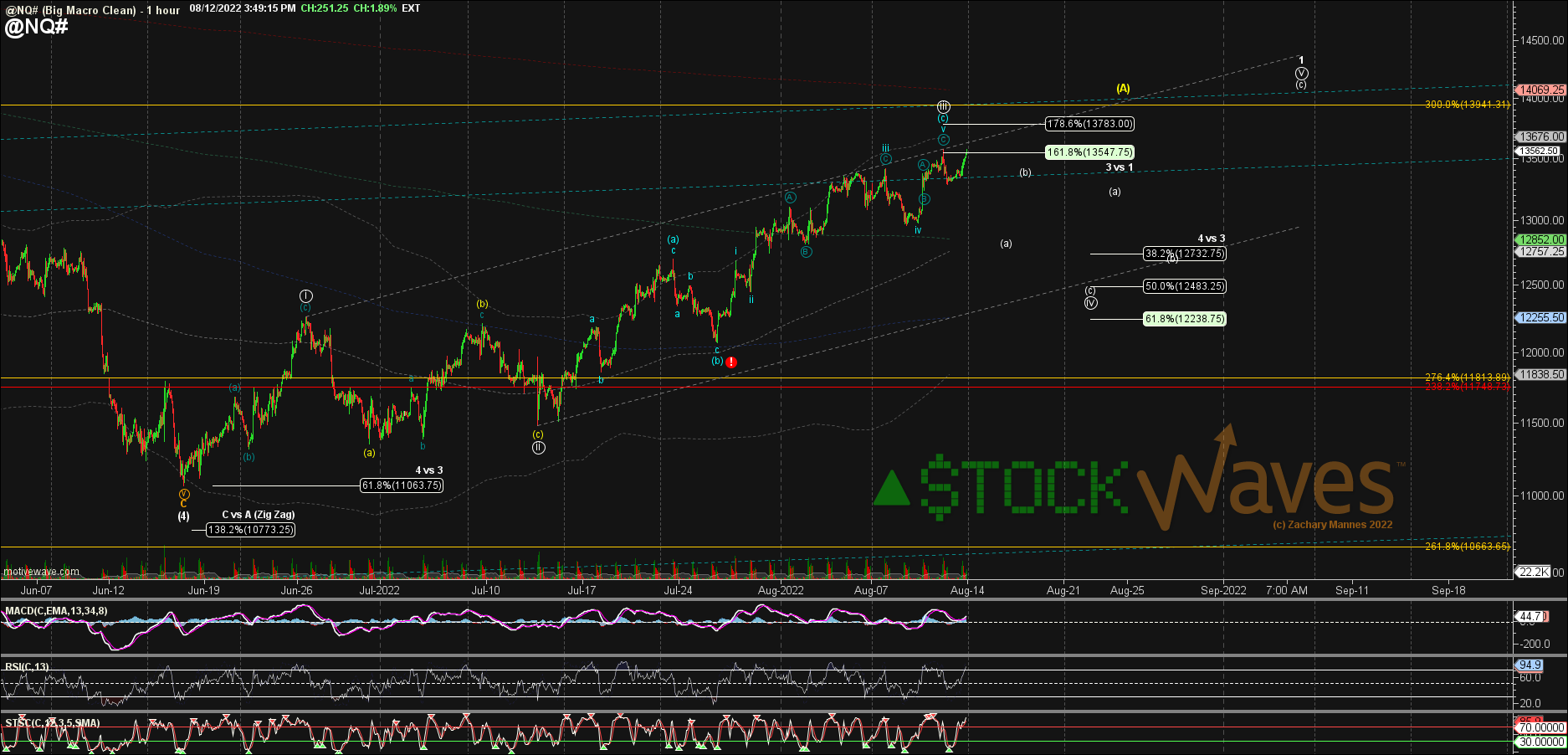 @NQ# - Big Macro Clean - Aug-12 1549 PM (1 hour)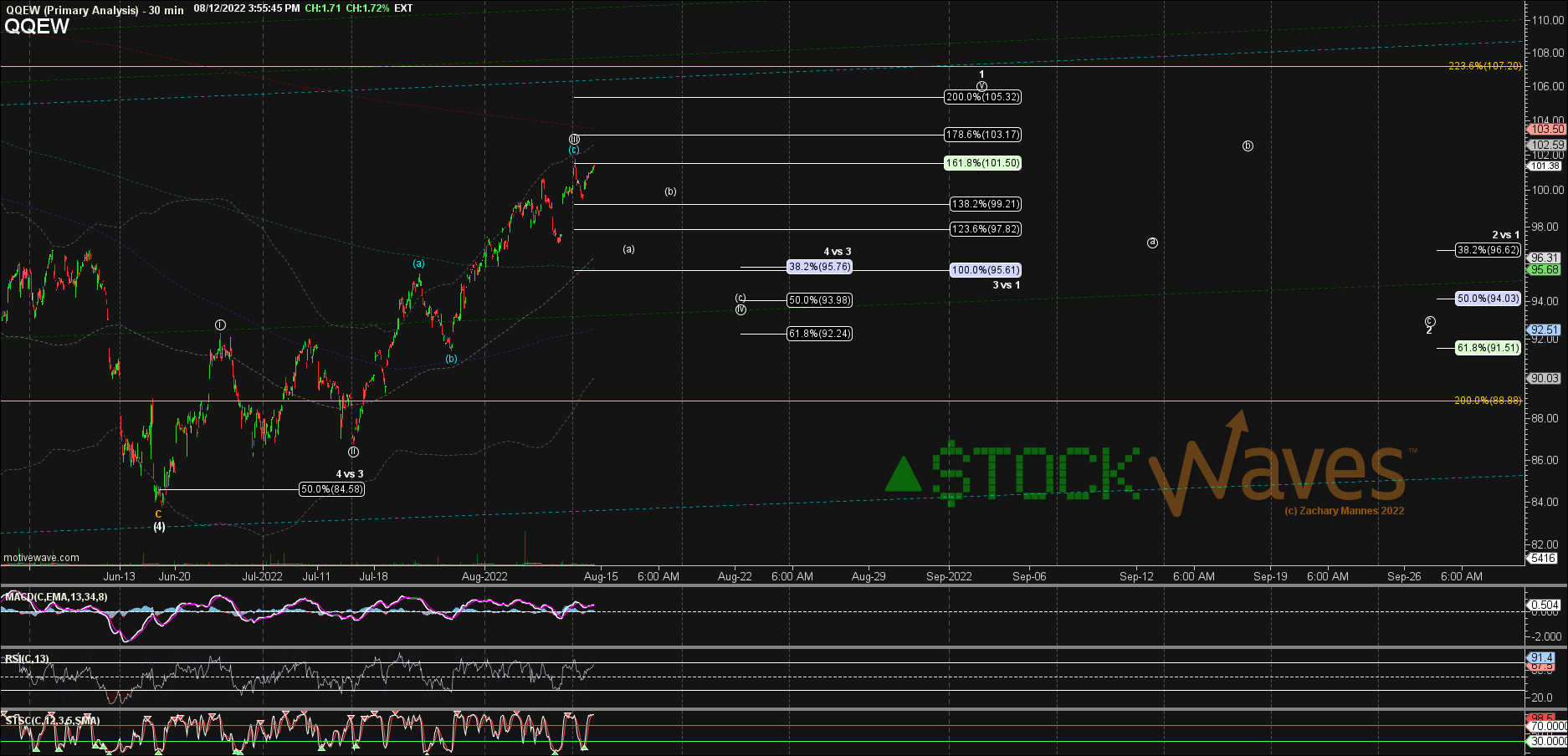 QQEW - Primary Analysis - Aug-12 1555 PM (30 min)