Still Under Key Resistance
This is a really nice pop here in the Emini Russell 2000 (RTY), but we still only have three wave up off of the lows and are still under key resistance. As I noted in the AM update, the structure of the next move along with the break over the price resistance levels is going to help give us better guidance as to which count we are following. 
Five waves up and a break over the 2306 in RTY would give us initial confirmation that we have bottomed in the yellow count. Three wave up while breaking that level would still leave the white count in play, and holding under the 2294 level on three up leaves the purple count on the board.
As for the Nasdaq 100 (NDX), with the continued break higher we are looking good for the white path on the NDX, but I still can't fully rule out the green count here. Support on the NDX chart now comes in at the 13,486-13,319 zone, and as long as we hold over that zone we have the door open to see a move into the 14,217-14,689 zone for wave iii/c. After we top in that wave iii/c we will need to see a corrective retrace that holds support for the wave iv (which I will layout once we get into wave iii target zone) to still finish off the wave v of (v) of ((i)) under the white path. 
After topping in that wave v of (v) I do see the potential for a pullback for a larger degree wave (ii) that could take us back down to around current levels depending on how high we move in the wave v of (v) of ((i)). That said given where we are in the count the retrace could also be very shallow. First, let's see if we can hold micro support and finish off the wave v of (v) of ((i)) before we cross that bridge.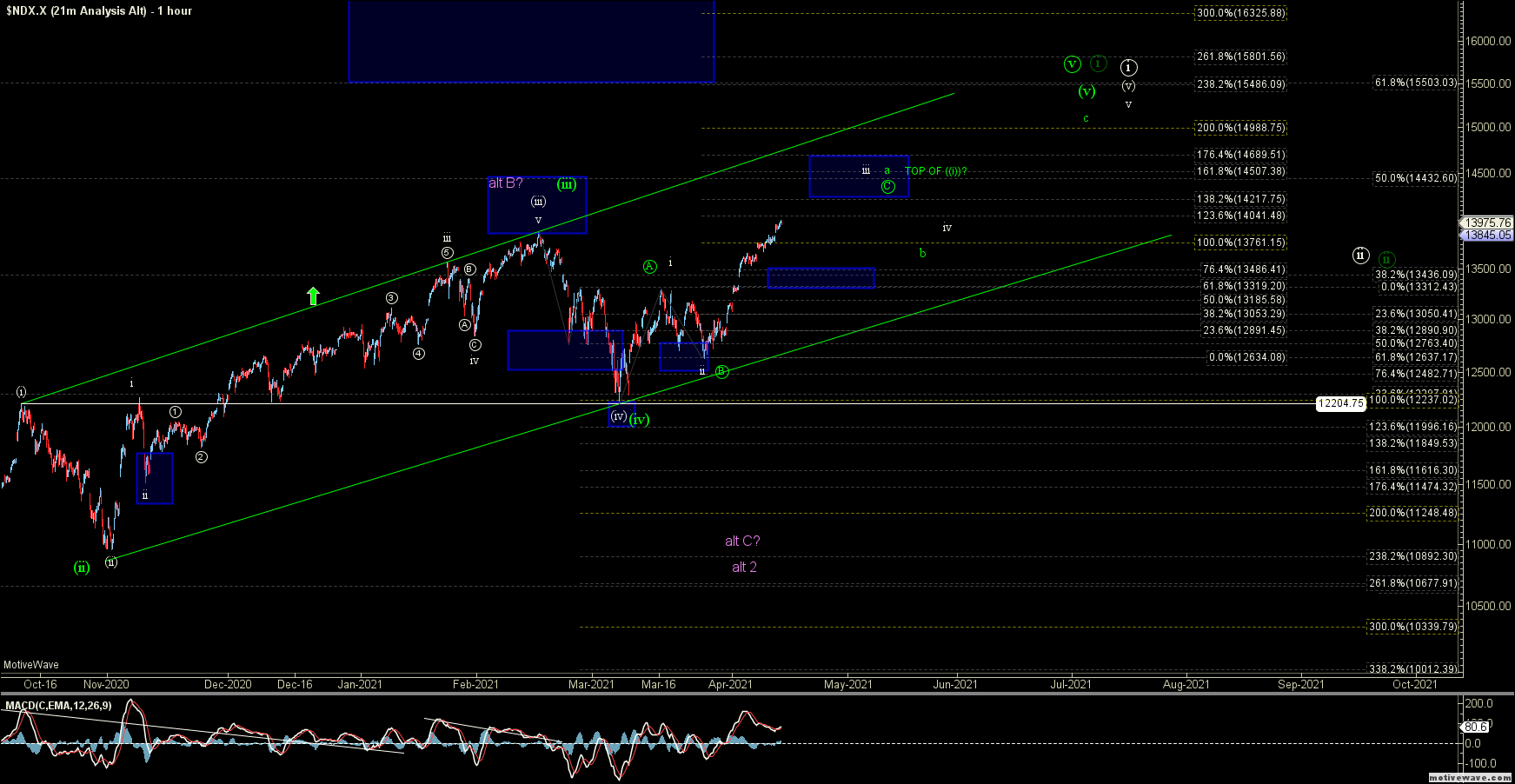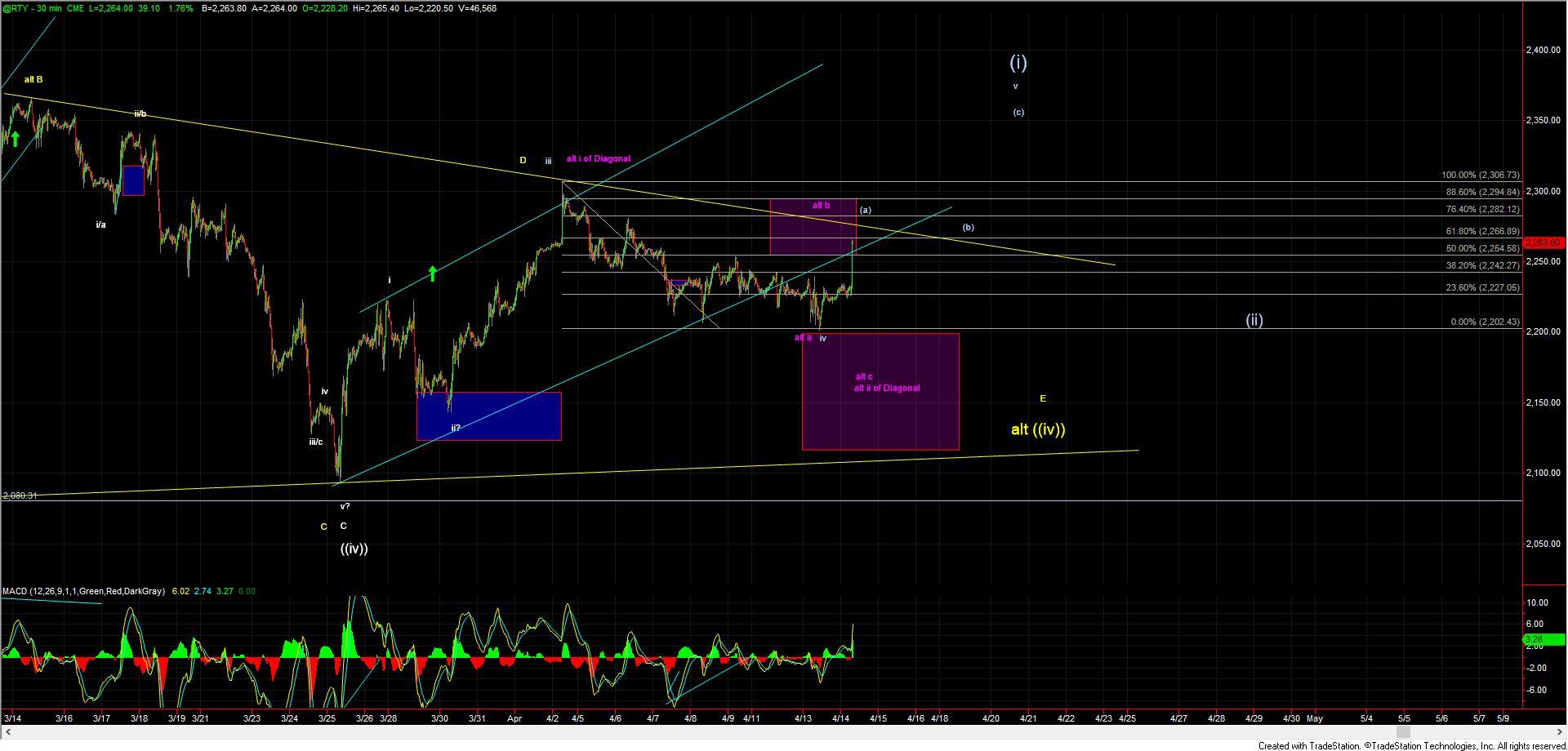 RTY 30m