Still Searching For Another Bottoming
With the metals invalidating their immediate bullish set up we were following last week, as I noted earlier this week, we will have to await another break out set up before we can turn immediately bullish again.
While today's rally certainly helped build further divergences on our charts, it still has not presented us with the next break out set up. Specifically, in the GDX, until we see a strong impulsive rally through the 22 region to begin with, this can subdivide a bit further to the downside. While we currently have enough waves in place to be on our toes for a bottoming indication – especially as long as the GDX remains over 20.89 – we still need the first strong impulsive move higher to open a bigger door again.
While the alternative a-b-c larger corrective pattern in GDX that I presented earlier this week will be on my mind, after some contemplation, I have decided to go with a more immediately bullish alternative pattern to match the one in GLD. As you can see, if we do break 20.89, then the alternative pattern becomes my primary, wherein this drop would be an ending diagonal for a c-wave in a bigger wave (2).
Should we see a break of 20.89, then I will view the a-b-c noted last time as my alternative pattern. However, once we do see the next larger rally, I will be providing Fib Pinball levels all the way up which must hold on all pullbacks to assure us that the alternative a-b-c structure is not playing out. Should we break one of those supports, I will move into that a-b-c structure which can take the GDX back down to the 17 region after rallying back towards the 27-29 region. But, I am getting way ahead of myself right now.
The biggest issue I now have in the complex is the daily silver chart. It does not lend itself to any clear pattern at this point in time but is displaying positive divergences again at all the appropriate time frames. But, I really have no way to reasonably attach a simple corrective count to this drop, even though the bigger perspective off the high of wave I from 2016 clearly looks corrective.
So, for now, my perspective is that pressure still remains down until we see a clear impulsive move off the lows. Until such time, I am going to keep an open mind as to how this pattern can play out. But, I will openly tell you that I am still going to maintain my primary counts leaning more bullishly in the larger degree and still give the bullish perspective the benefit of the doubt despite many of you not being pleased with that perspective.
You see, the market provided us with a strong long term bottoming signal where we expected it would back in 2015. It then provided us with a strong 5 wave structure off that low into the high of 2016. Since that time, we have clearly been pulling back correctively in the larger scale, all of which tells me I have to give primary to the bullish larger degree perspective. And, even though many of you may not be pleased with that perspective, I have to align my perspective with what I believe the market is saying to me.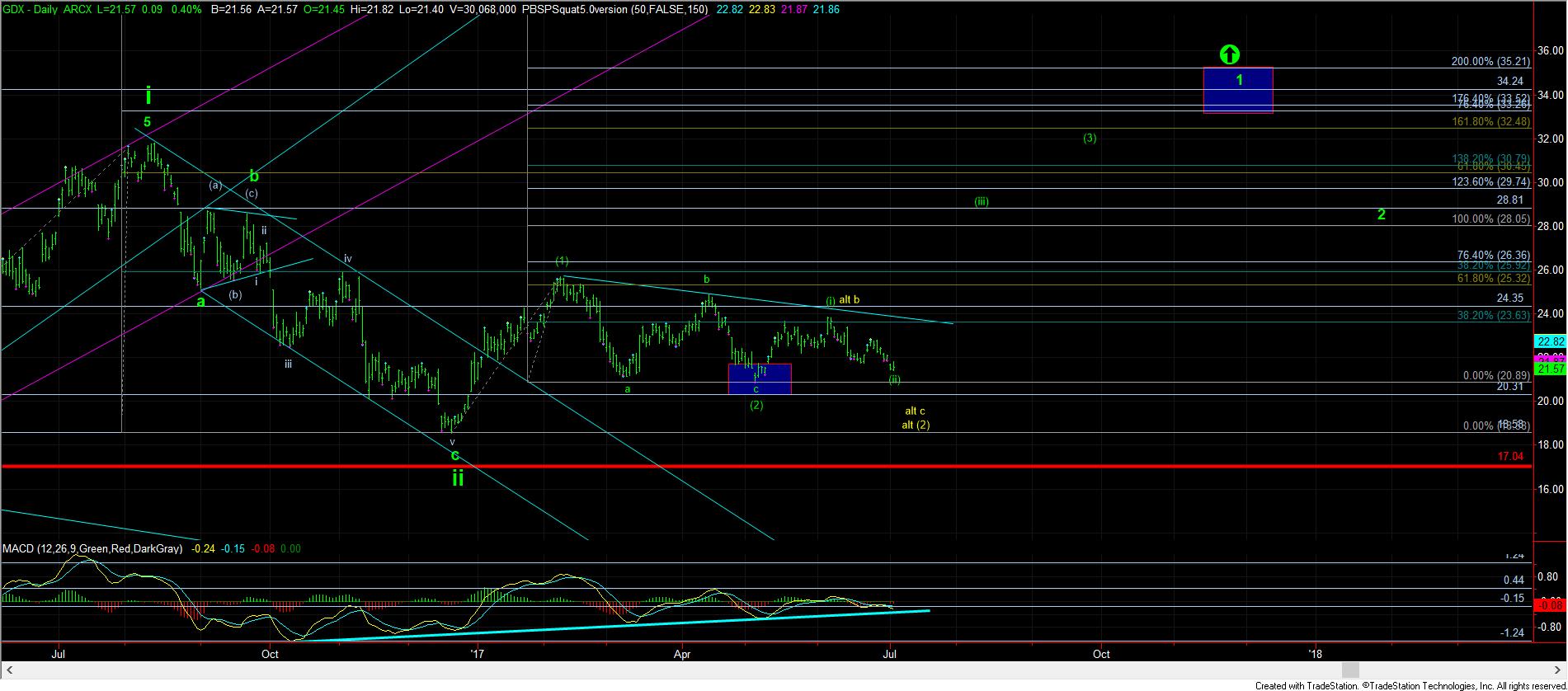 GDXdaily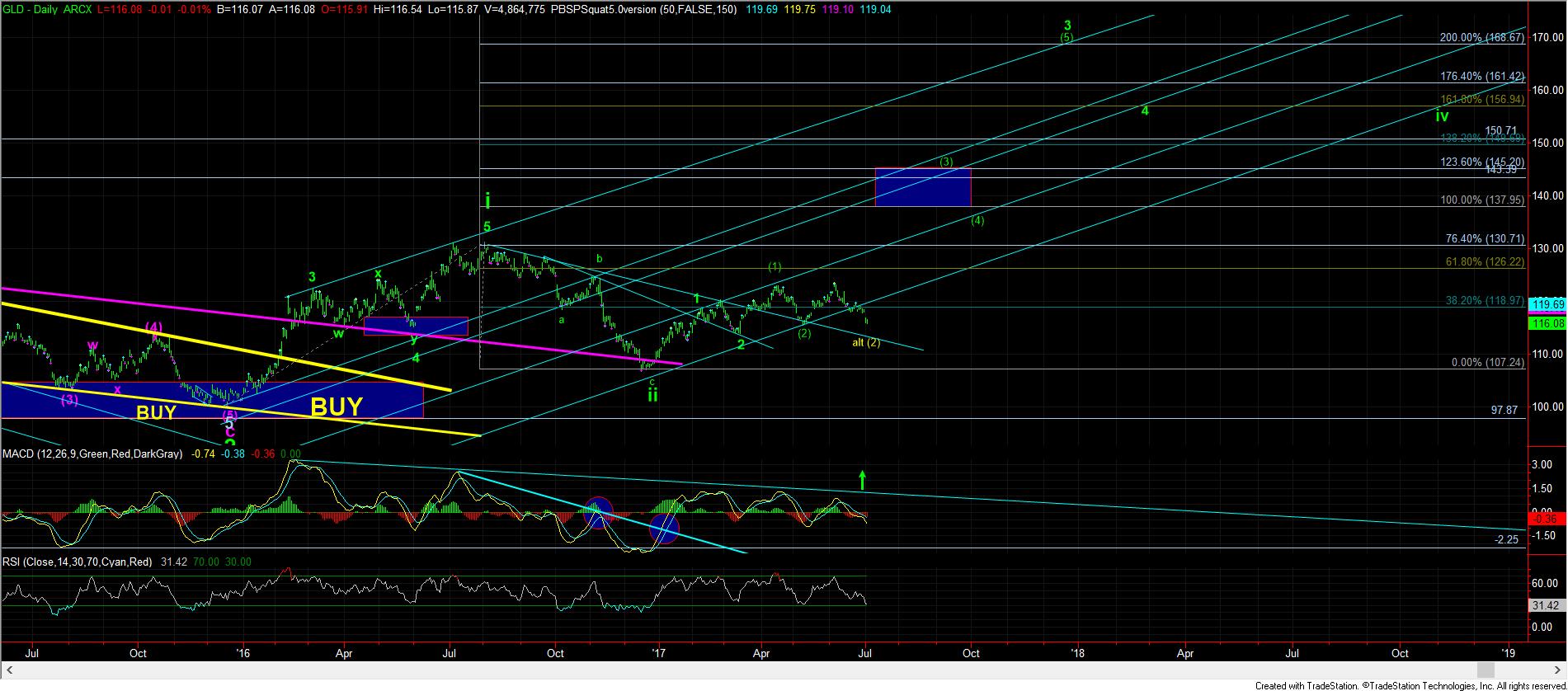 GLDdaily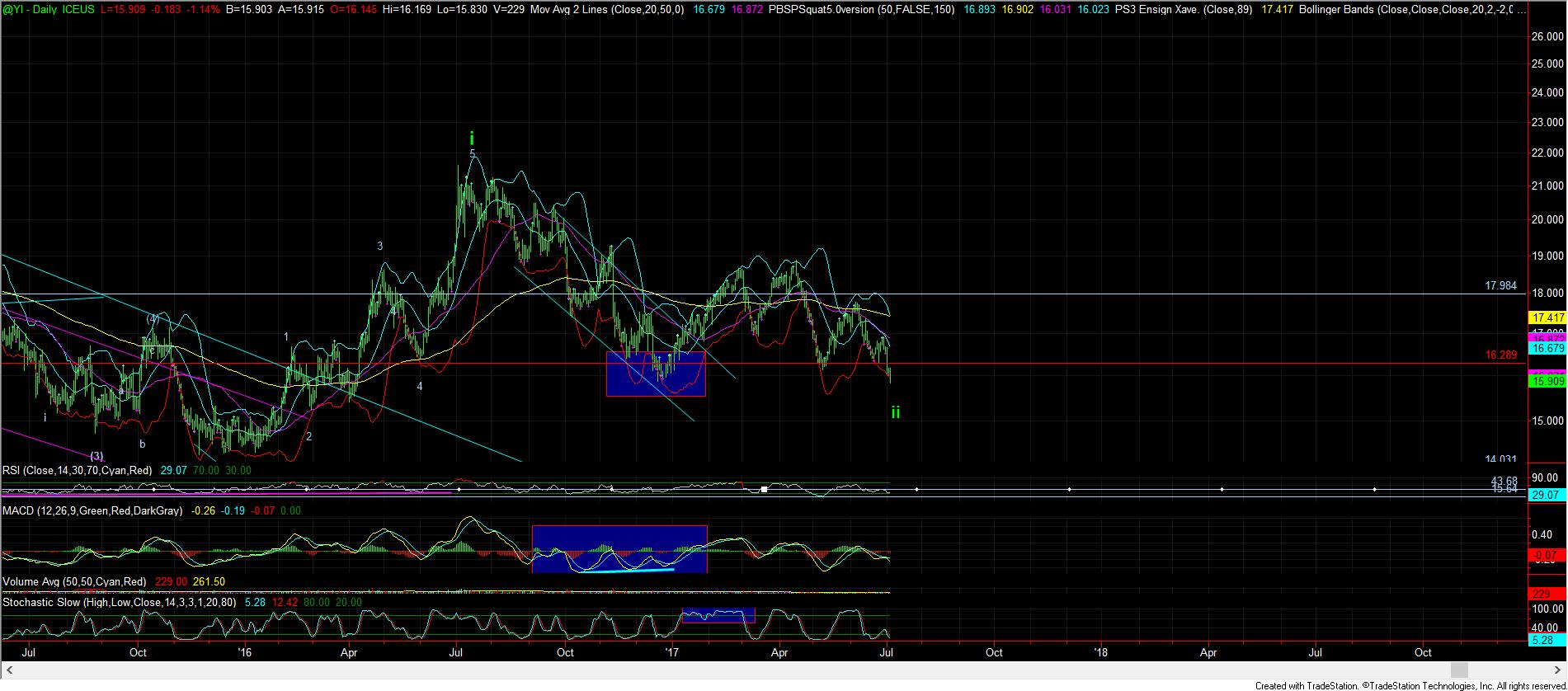 silverdaily