Still Optimistic, But A Little Skeptical
The metals action has been terribly overlapping, as they have been unwilling to slam the door on the completion to the current pullback. So, while GLD still has the cleanest bottoming structure, it has failed to continue higher to complete its wave 1 off the lows. However, it still retains the micro [1][2] presented on the chart. And, while it can still see a bit more weakness, I am assuming the 176.50 support will hold. And, the next time we take out this week's high we SHOULD have begun the run to the 190/192 region to complete wave 1. But, we are certainly running out of room, so I would like to see that begin by next week.
As far as GDX is concerned, the only reasonable way for me to consider it having bottomed is still as a leading diagonal. While one can fashion a 1-2, i-ii off the lows, I don't think that works as well in the bigger pattern. So, for now, the 38 level is going to be our MAIN support. As long as we hold over that level, then I can view this deeper drop as a c-wave in wave [ii] in yellow, which would still provide us with a rally for wave [iii], also likely starting by next week. Ideally, I would like to see this week's high taken out in order to begin to view the more immediate bullish potential as more likely. And, clearly, a break below the 38 level opens the door to a lower low, and we could be projecting down towards the 35 region in that event.
Lastly, silver looks more like the GLD, so, I lean more towards silver having bottomed already, and we are simply either completing a more expanded wave [ii], or we have already begun wave 1 of [iii]. But, as I noted last night, I really need to see us at least in the 26.25 region for me to consider us in wave 1 of [iii], which should provide a stronger confirmation that the bottom is in place for silver.
So, in the final analysis, if the complex has truly bottomed already, then we will not see GDX below 38, and we continue to rally to complete the 1st wave off the lows by next week.
And, lastly, I still think we have a rally setting up to take us into 2021 in the metals complex. So, please be a bit more patient until the market makes it clear we are back into that next bull market phase I expect over the coming months.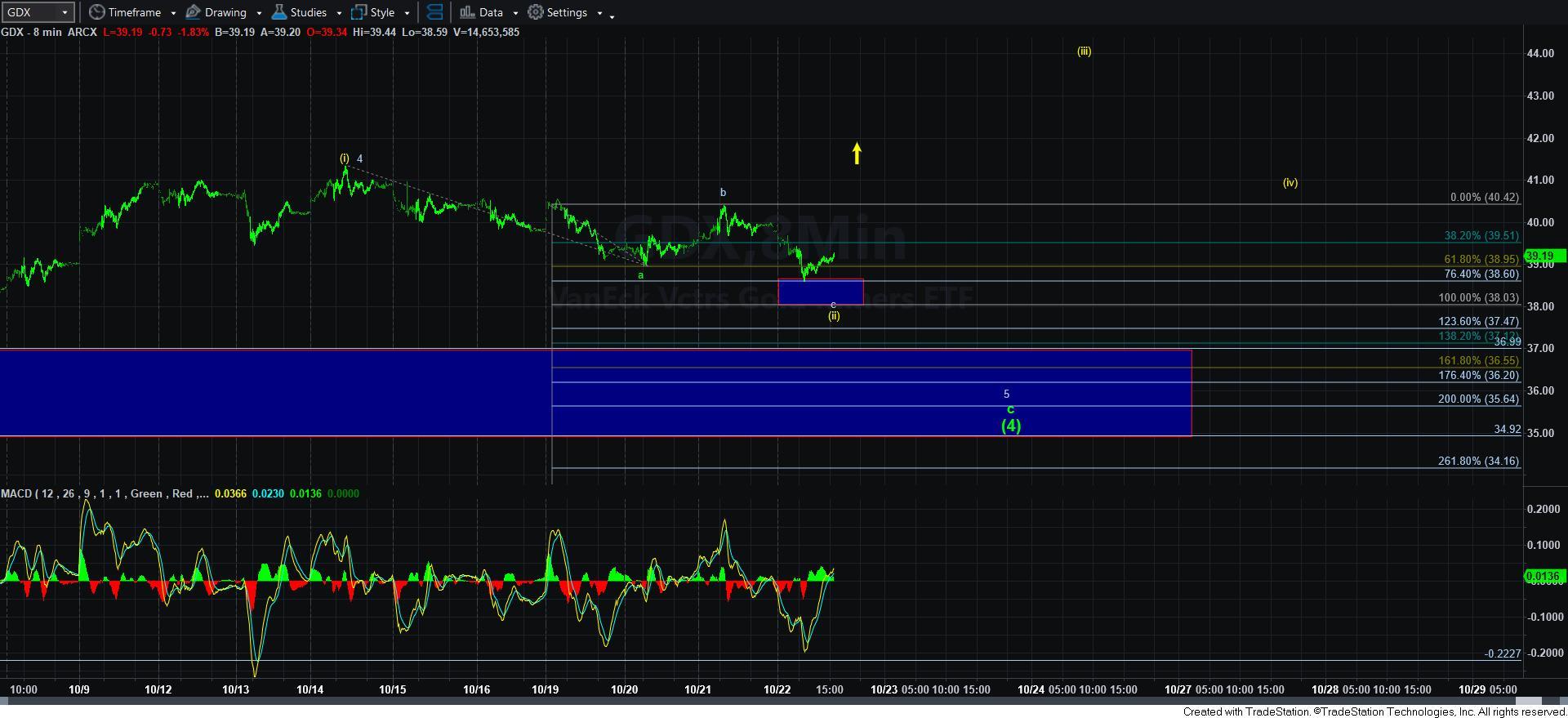 GDX8min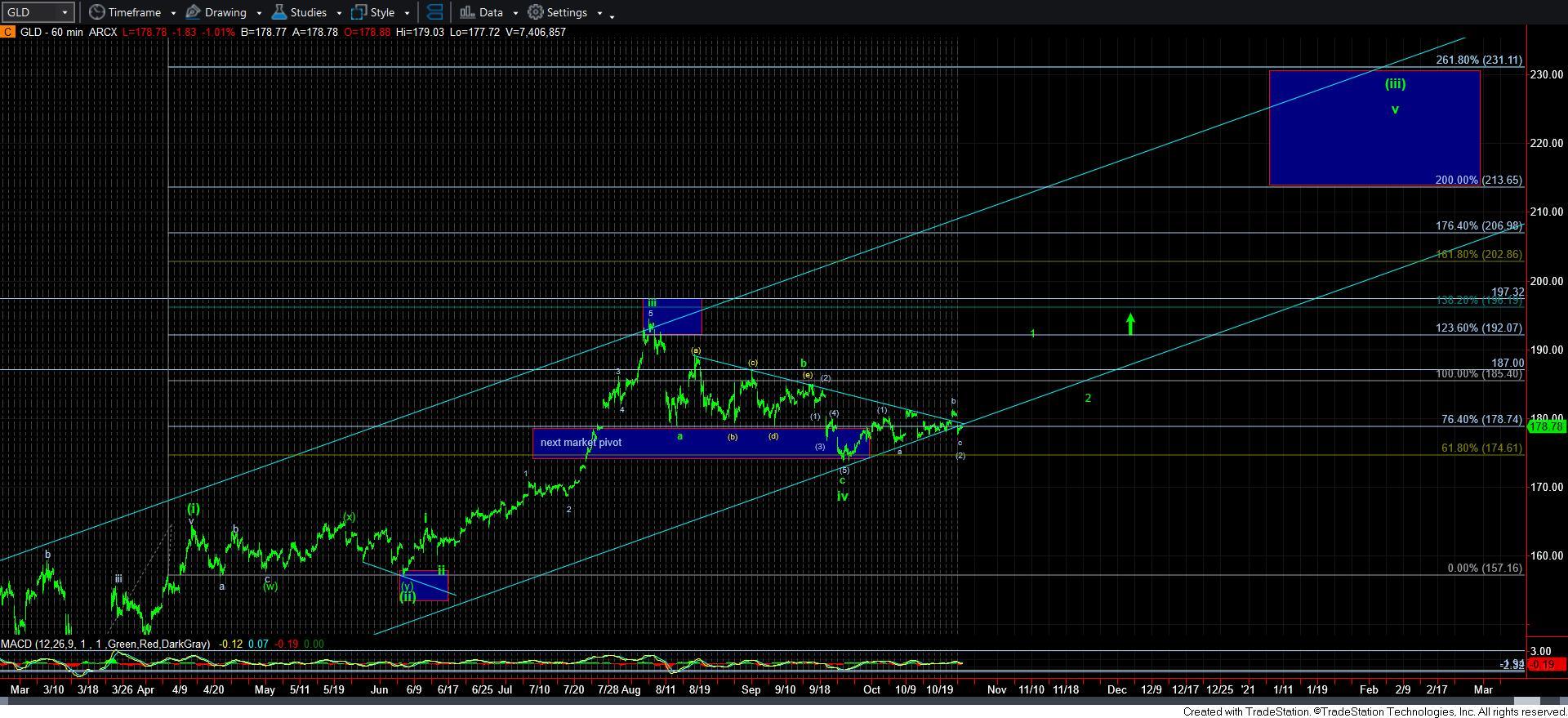 GLD60min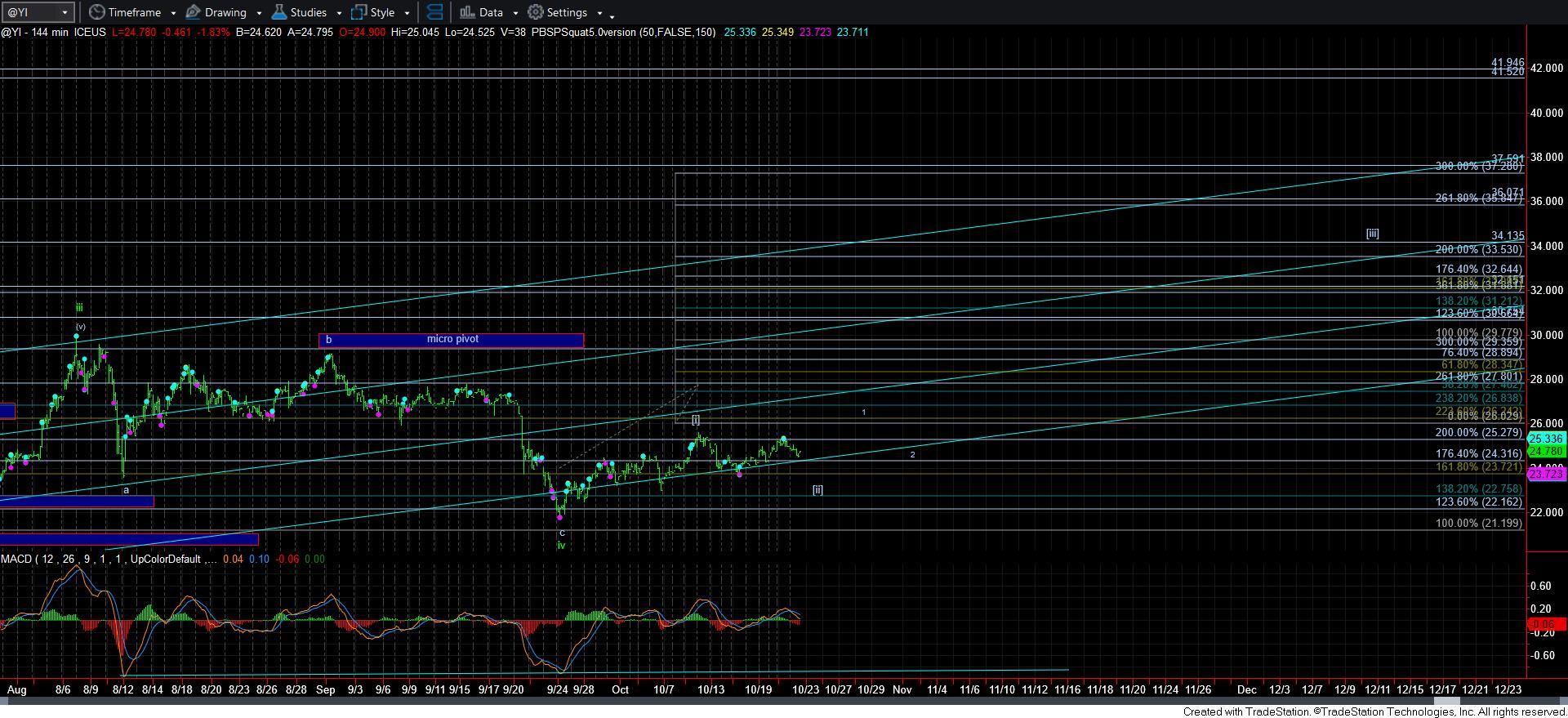 silver144min