Still Nothing New - Market Analysis for Jul 28th, 2021
Despite the potential Fed catalyst, I still have nothing further to add to the weekend report, as we are still basically sideways. I still do not have that initial 5-wave structure off a low that I need to even begin the confirmation process that a bottom has been struck. Yet, the divergences on the silver chart have gotten even more extreme, and we can begin that rally as soon as tomorrow.
Other than that, the analysis provided over the weekend and last week remains the same:
"There really is not much more for me to add to beyond what I published in the mid-week report on Wednesday as far as silver and GLD:
Moving over to the silver chart, I am seeing a very promising signal. For those that have followed my work for these years, you would recognize the signal when looking at the 144-minute SPX chart. You see, when the MACD gives us this clear of a positive divergent set up on this time frame, it is a strong indication of a bottoming. The divergence is represented by the higher MACD reading relative to the lower low in price. Moreover, even the current decline in the MACD itself is setting up as a micro positive divergent set up as well. So, we will now need to see an impulsive rally through the lower "box" to provide us with a strong initial indication that silver has finally bottomed.
Lastly, in GLD, I had added a micro support box, which "should" hold if this micro count is correct. So, for a signal, we need to see this box hold, and then see an impulsive break out over the wave [i] high. That would be a strong bullish signal and could be an aggressive trade trigger. Depending upon where this wave [ii] bottoms, I will then put out the parameters for that aggressive trade in the coming week should it develop as outlined.
As far as the GDX is concerned, this does look like a micro 5th wave is now in the final stages of completion. So, I am expecting an upside reversal imminently.
Now, just because I am expecting the market to bottom and reverse in the very near term, I still think it is prudent to allow the market to provide us with the first 5-wave rally structure off a low to support the perspective that a bottom is in place."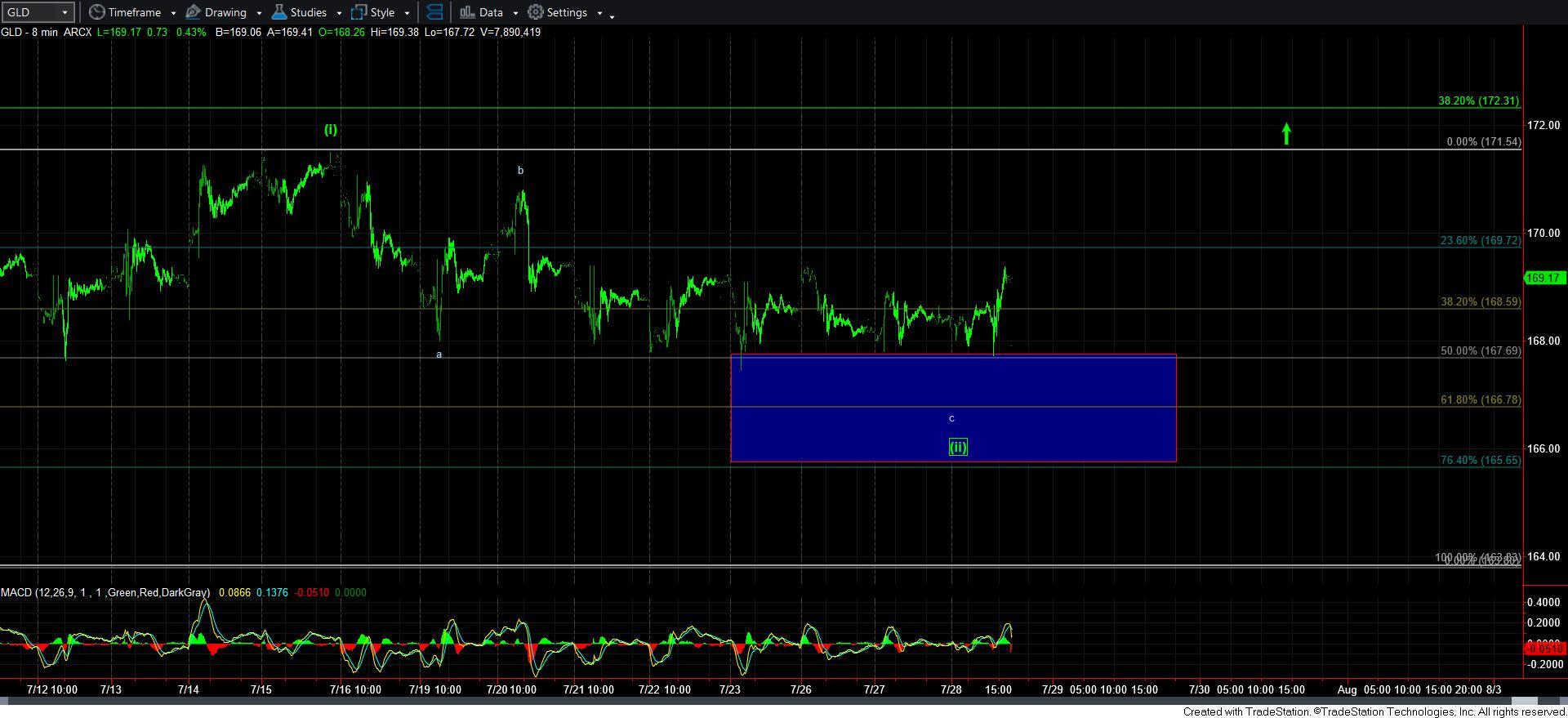 GLD 8min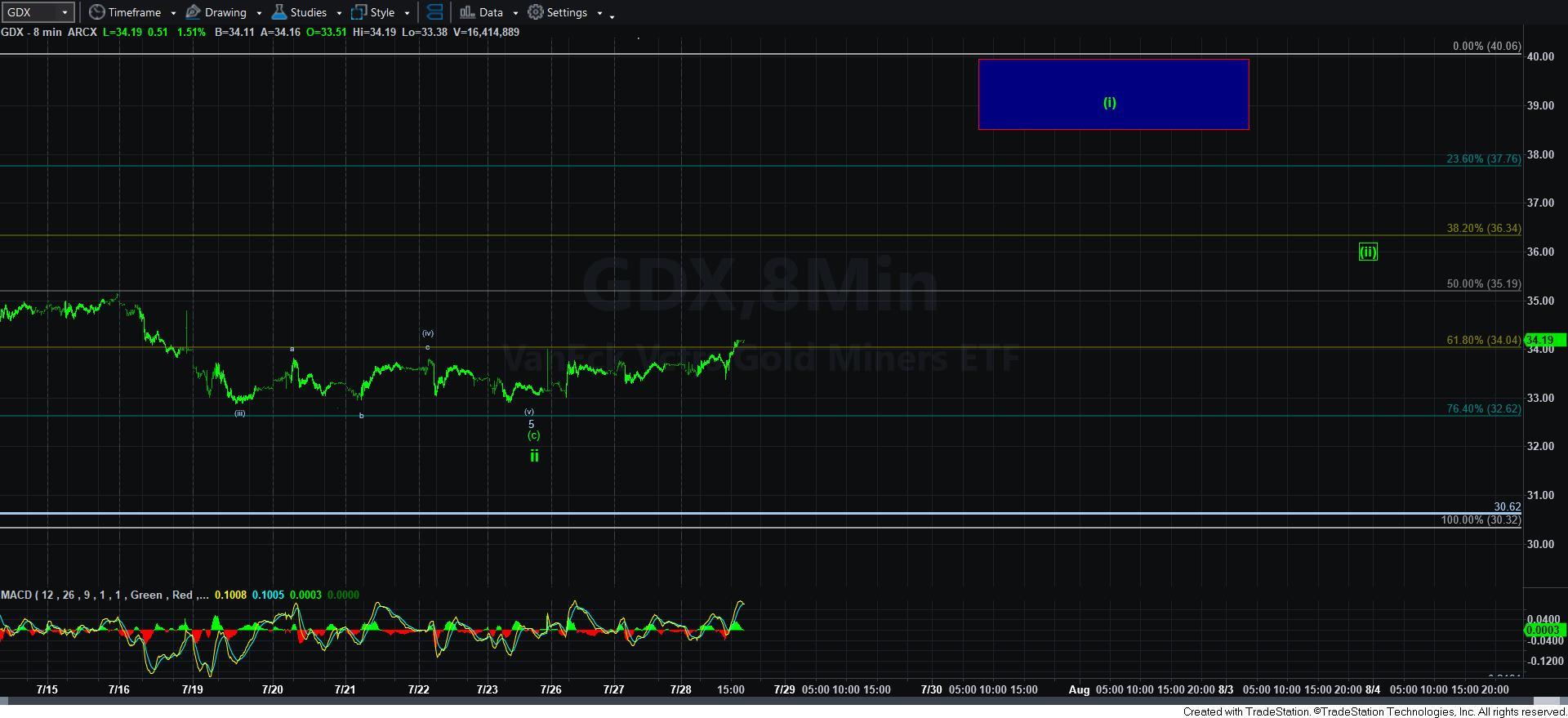 GDX8min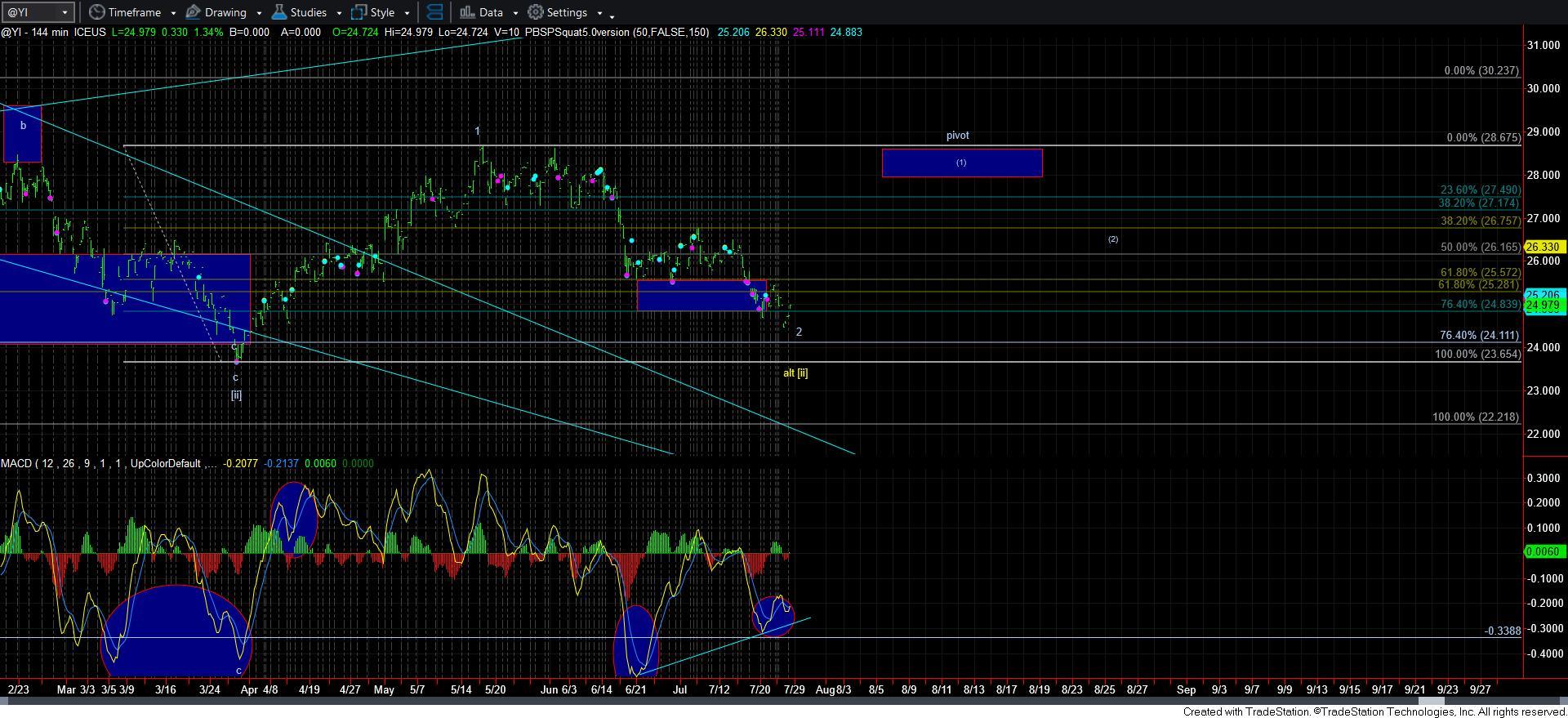 silver144min