Still No Confirmation Of A Bottom
I wish I could say I had a clear signal for a bottom in the complex, but we still do not. Let's go through each chart and see where we stand.
Silver has taken out its downtrend channel. But, the only way I can view it as having bottomed in wave [ii] is if this rally off the low is as a 1-2, [1][2] off the lows, as shown on the 8-minute silver chart. I can't say this is highly reliable, but it is the only immediate bullish interpretation. But, as I noted over the weekend, I need to see the i-ii set up to suggest that wave [ii] has bottomed and we should be looking aggressively higher.
In GDXJ, it is quite simple. I need to see a sustained move through 33 to suggest that wave [ii] has indeed bottomed. But, as I outlined in the live video today, I need to see the full 5-waves for wave i take us to the ellipse. A 5 wave structure that comes up short would worry me about a potential a-b-c rally for a bigger 4th wave, setting us up for a lower low. I have added this potential in red.
In GDX and GLD, I have absolutely nothing to add from the weekend analysis.
While I still view us in a "bottoming" type structure across the complex, and while I am quite bullish the metals complex as we look towards 2023, I still have nothing strong to hang my hat on to be immediately bullish, but I am cautiously optimistic.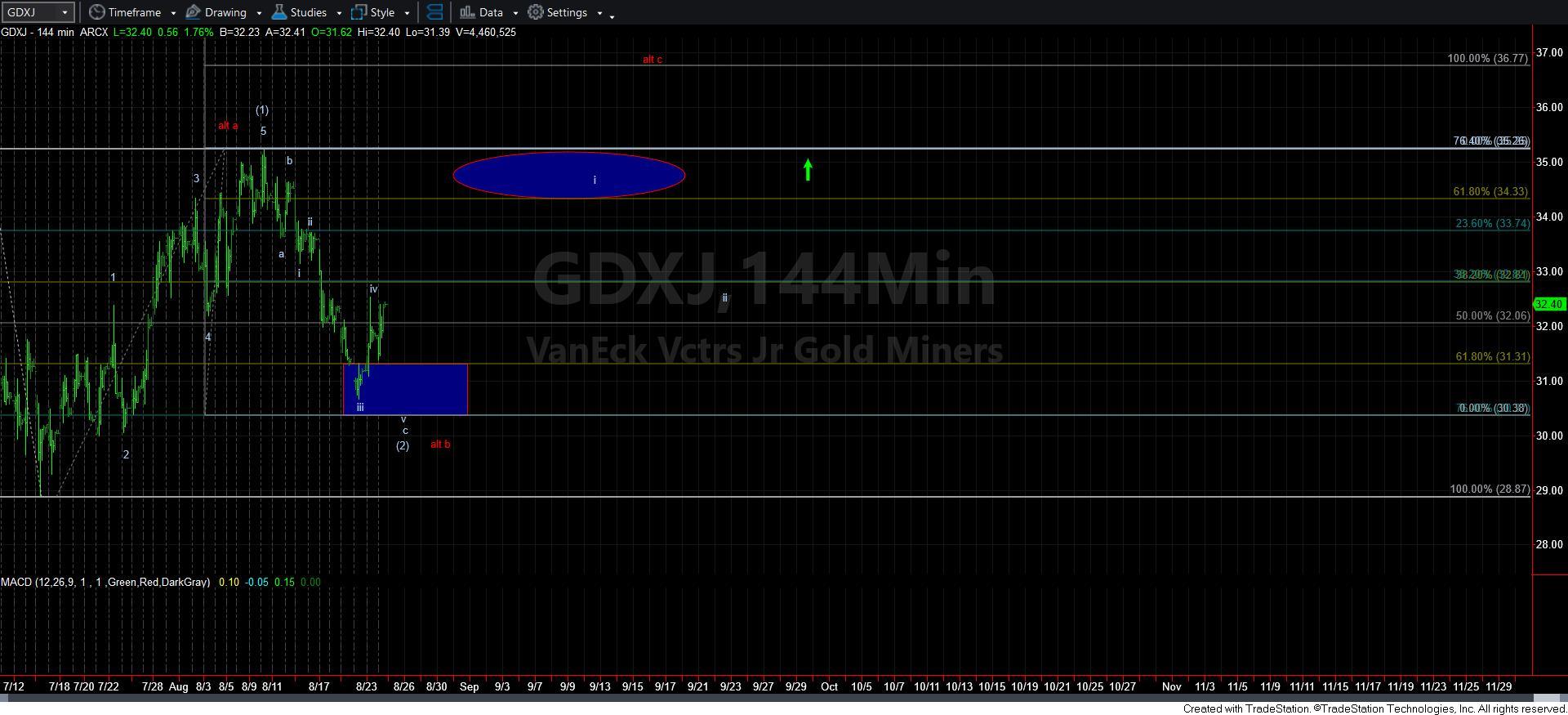 GDXJ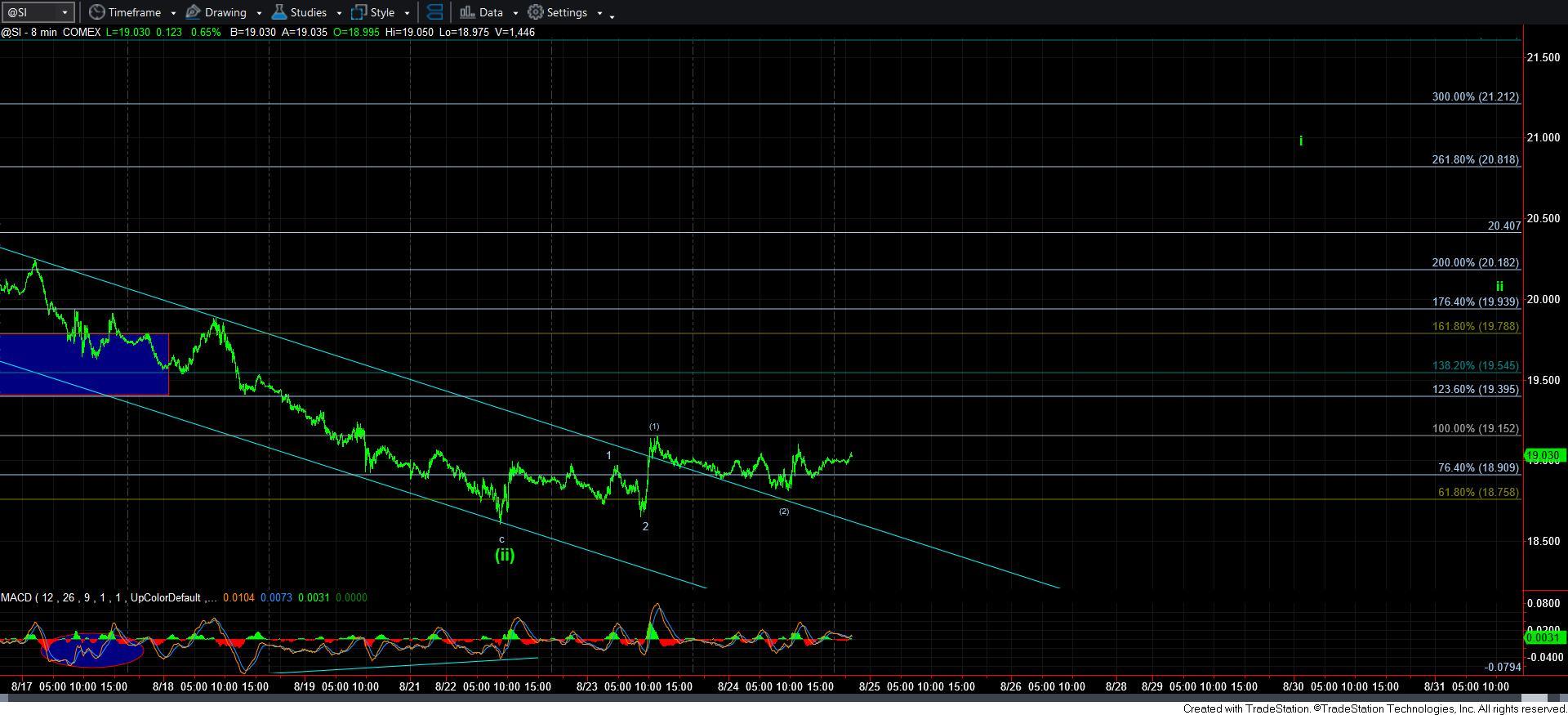 silver-8min