Still No Bullish Set Up In Metals
As you know if you have been following me for some time, I am patiently awaiting a 5-wave rally off a low to suggest that the low has finally been struck in this 2+ year long correction in metals.
In silver and gold, I am still thinking that the market is trying to stretch for a marginally lower low to complete this correction. I am leaning in the same way for GDX as well. However, if we can see a rally over 26.11 before a lower low is struck, then I am going to assume that the bigger wave 1 in GDX is taking shape as a leading diagonal.
While the micro structures are not terribly clear right now, as everything seems to be within a-b-c structures, I am going to avoid any micro wave counts until we strike a lower low, or see a break out over resistance.
In other words, I am trying to keep this as simple as possible, and taking a bigger perspective view of the market until we can get a better signal that a low has finally been struck. But, if you are indeed taking a bigger picture view, please recognize that we are still quite likely very close to a major bottom being struck, and I am still looking for a rally to take us through 2023, and maybe even into 2024.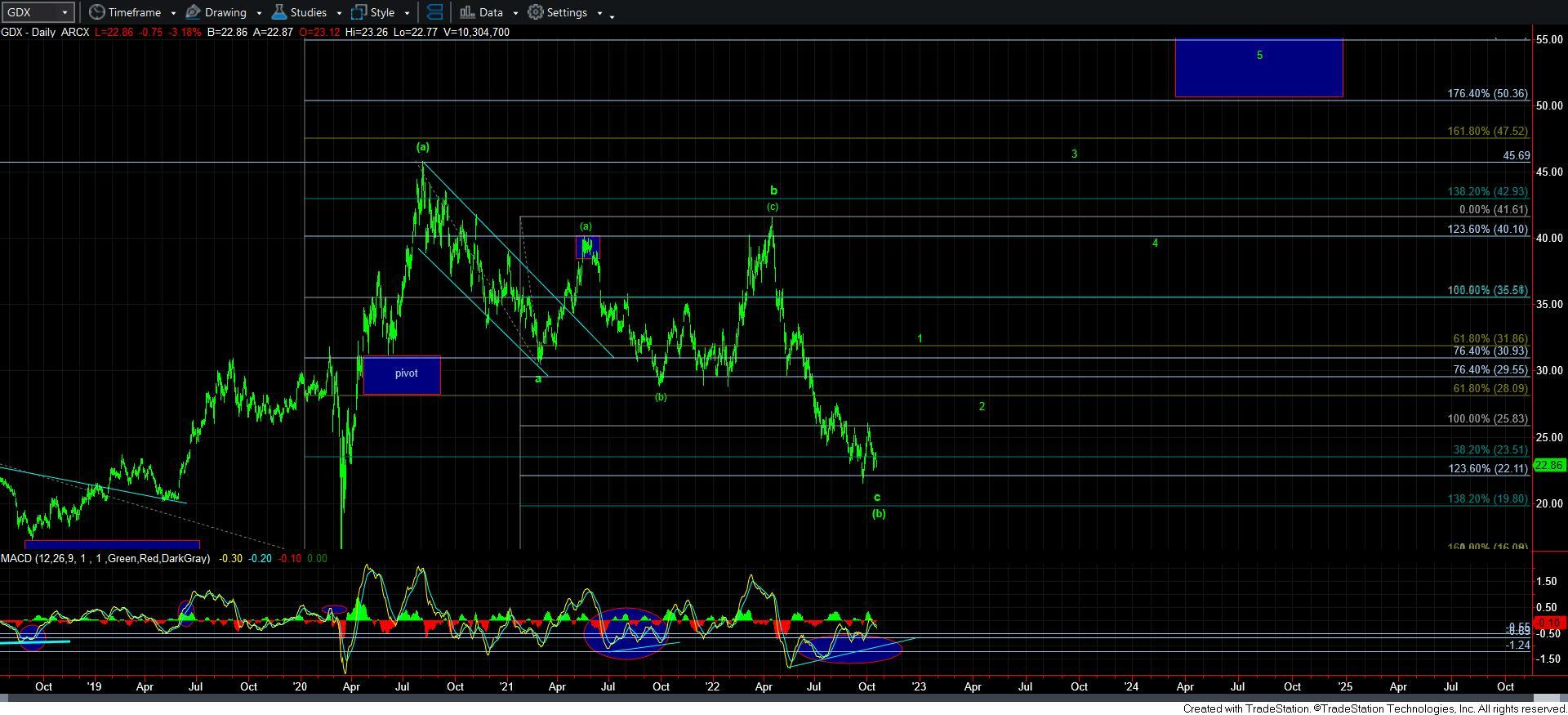 GDXdaily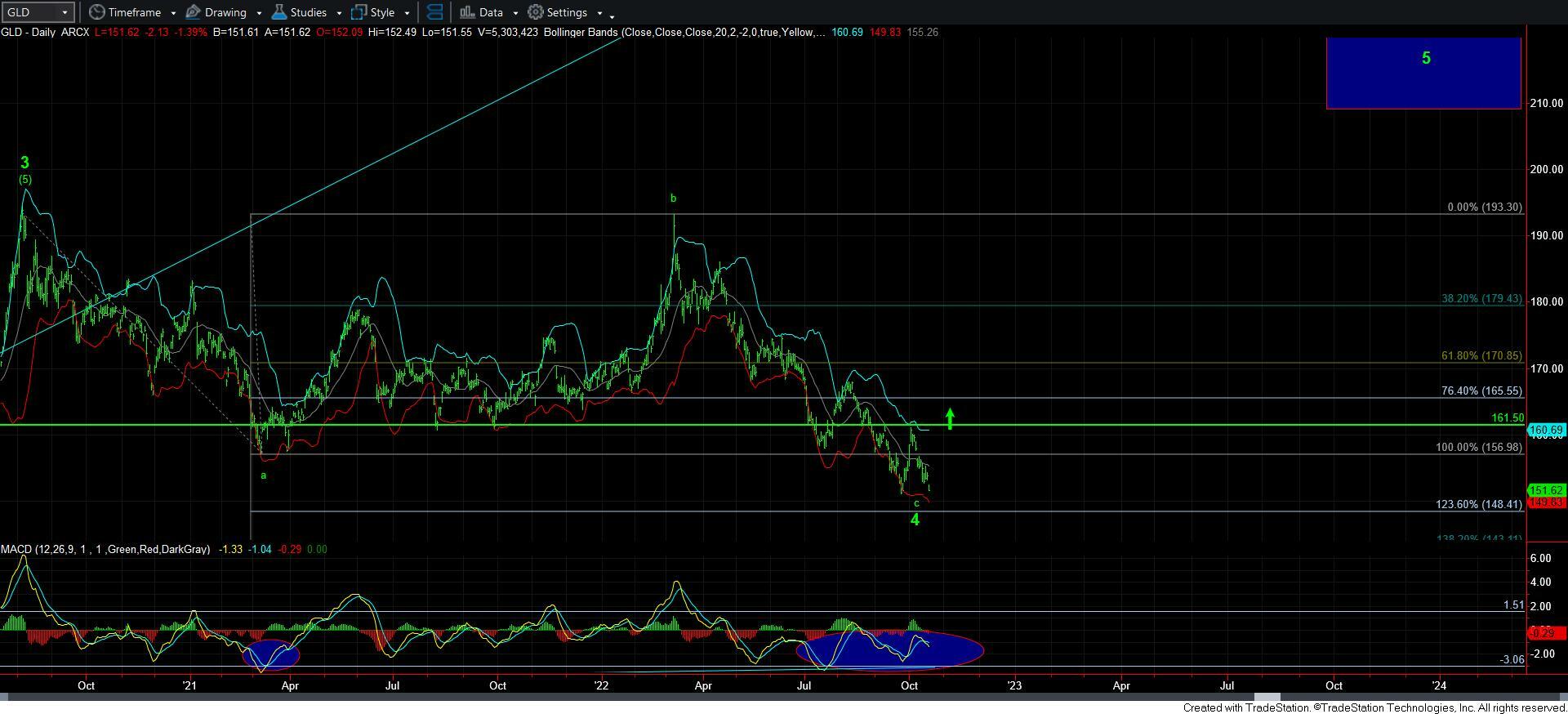 GLDdaily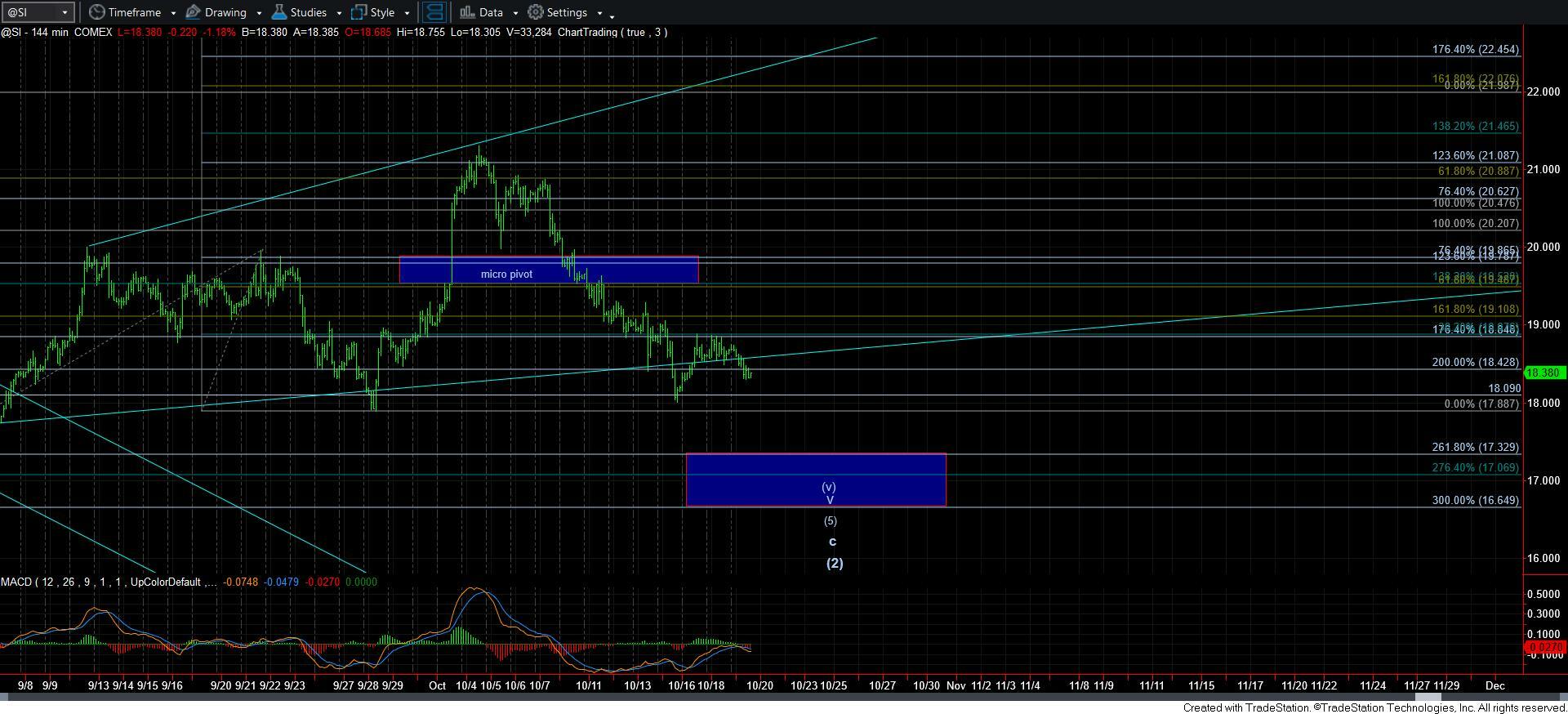 Silver-144min