Still Net Long - Market Analysis for Oct 14th, 2015
The main reason I am sending out so many Market Updates to ALL members now is because of how important I see this region in the metals and miners. Earlier, I noted the likelihood that GLD was going much higher. Now, with the invalidation of any immediate break down scenario in miners, I have no reason to change from being net long this complex.
What I am now seeing is the clear potential for breaking up to the 17.50-18 region in this next wave up, which would count as the extended 5th wave of the 3rd wave, since 5th waves in metals are often where we see major extensions. It will not be until that wave is complete will we again consider the potential for a downside set up.
I would need to see a strong break down below 16.15 in impulsive fashion to consider otherwise at this time.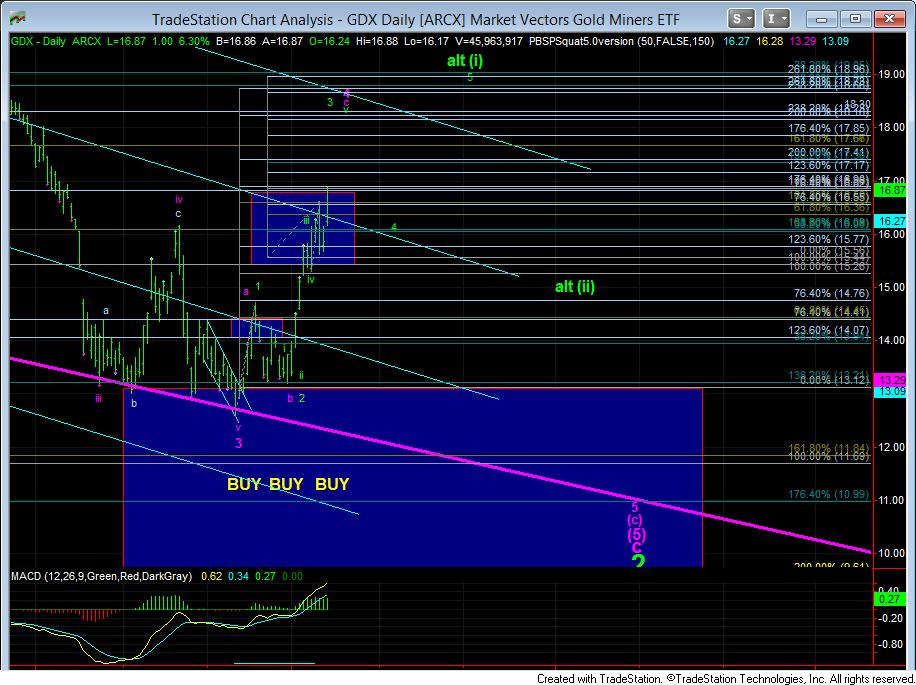 GDX