Now that we have all but eliminated the yellow and green counts for the S&P 500, I am focusing on the red and purple paths here.
The red count would suggest that we are coming into the target zone for the wave 3 in the 3631-3551 zone on the SPX. Now under this case, we still likely need another micro wave iv and v of that 3 before completing, but, regardless, we should be entering the target zone for the larger wave 3. This would mean that the easy part of this move would be coming to an end and the remainder of the wave 3 would be a series of fourths and fifths of that wave 3.
Under the purple count, we would actually still have quite a bit lower to go before entering the target zone for the wave 3, as the ideal target zone for the purple count does not come in until the 3510-3401 zone below. The purple count actually fits a bit better with what I am watching in the Volatility markets, so it is certainly very much on my radar at the moment.
I will be watching the fibs as we continue to move lower to help give further guidance as to which of the counts we are following but both still point lower before a bottom is seen.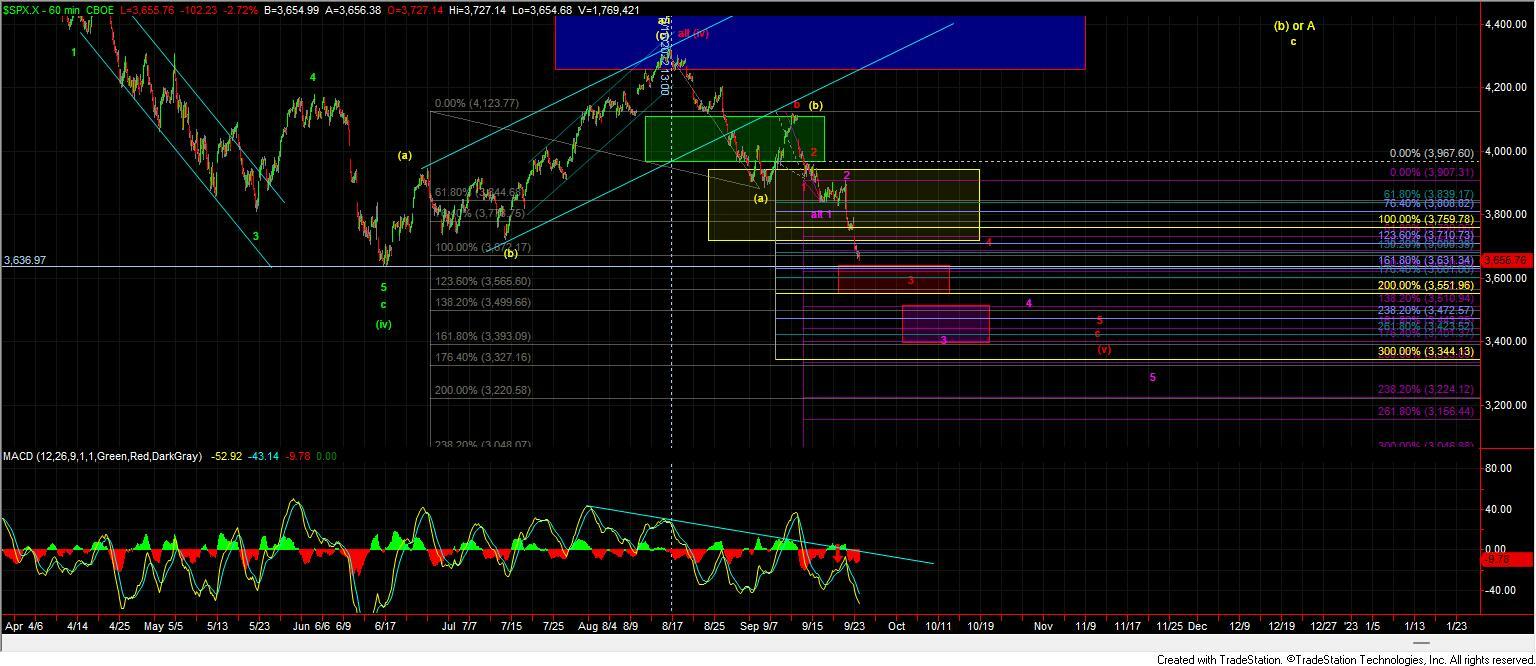 SPX 92311 60m