Some Resolution In Metals
This has been a week that has given us some answers due to the questions regarding the structure of the last rally. Both GDX and silver have given us those lower lows.
So, this means that we have no initial potential for the next rally having begun yet in either of those charts. So, at this time, I am counting both primarily as completing their respecting long term corrective pullbacks, which has now been going on for over 2 years.
In silver, I am seeking one more little divergence on the 144-minute MACD to indicate that we are nearing the point we are potentially going to turn up to start the next rally. And, I would need to also see price move through 18.85 in impulsive fashion to be more assured that we are in wave [i] of the next rally.
Gold still can be considered a [1][2], but not quite as reliable as I would prefer, as I have outlined many times before. So, I would clearly welcome a lower low in GLD as well to reset the count, and allow the market to provide us with an appropriately structured and sized initial 5-wave rally off the low. And, I think I am leaning towards that expectation for now.
In the meantime, I will be looking for bottoming signs in the coming days, especially in silver. Until then, we can still stretch a little lower before this wave down completes, as it still looks like we need a micro 4-5 in this leg down.
But, if you remember when we were at the highs two weeks ago, this is exactly what I warned about due to the patterns not being anywhere near ideal. So, once we complete this last wave down, we may finally be ready to complete this 2+ year correction, and begin the rally I think will take us through 2023.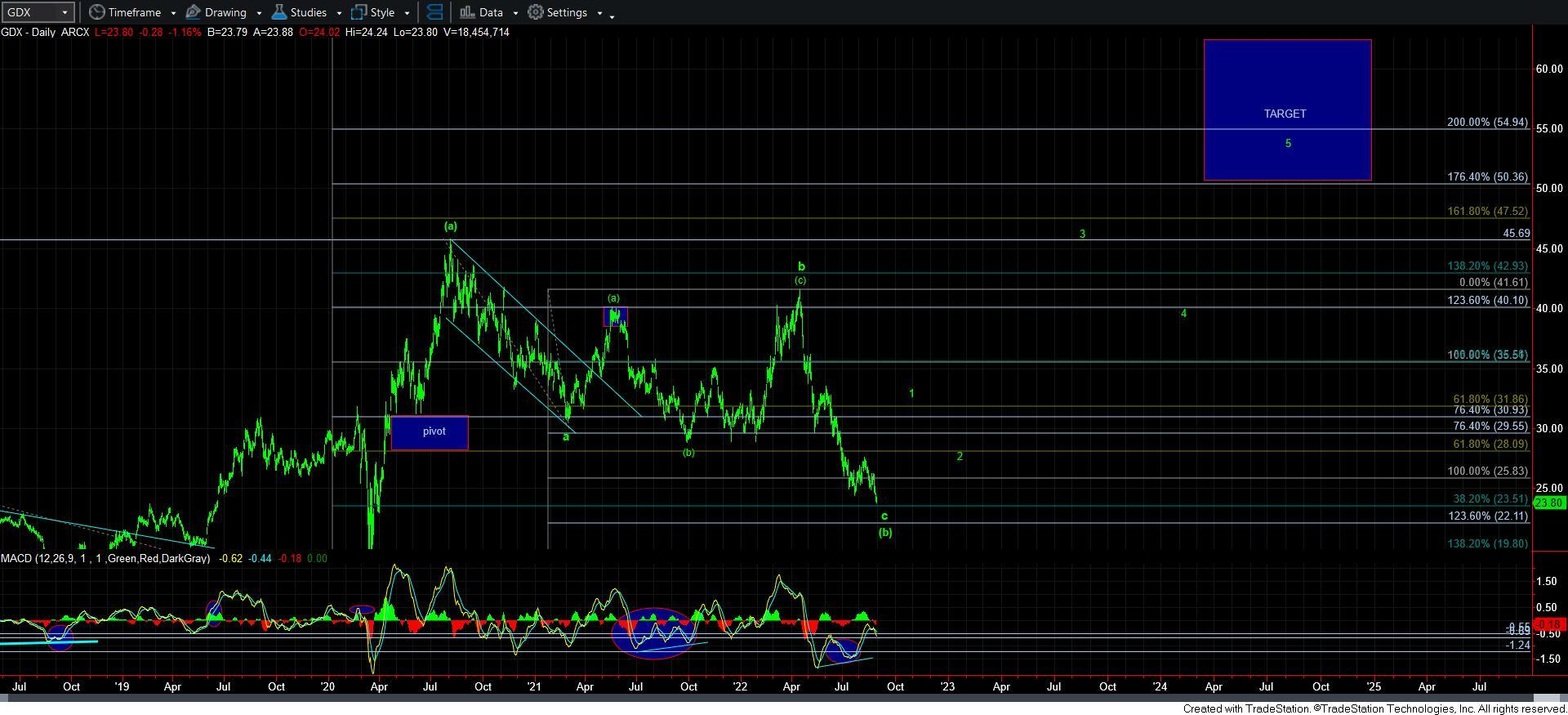 GDXdaily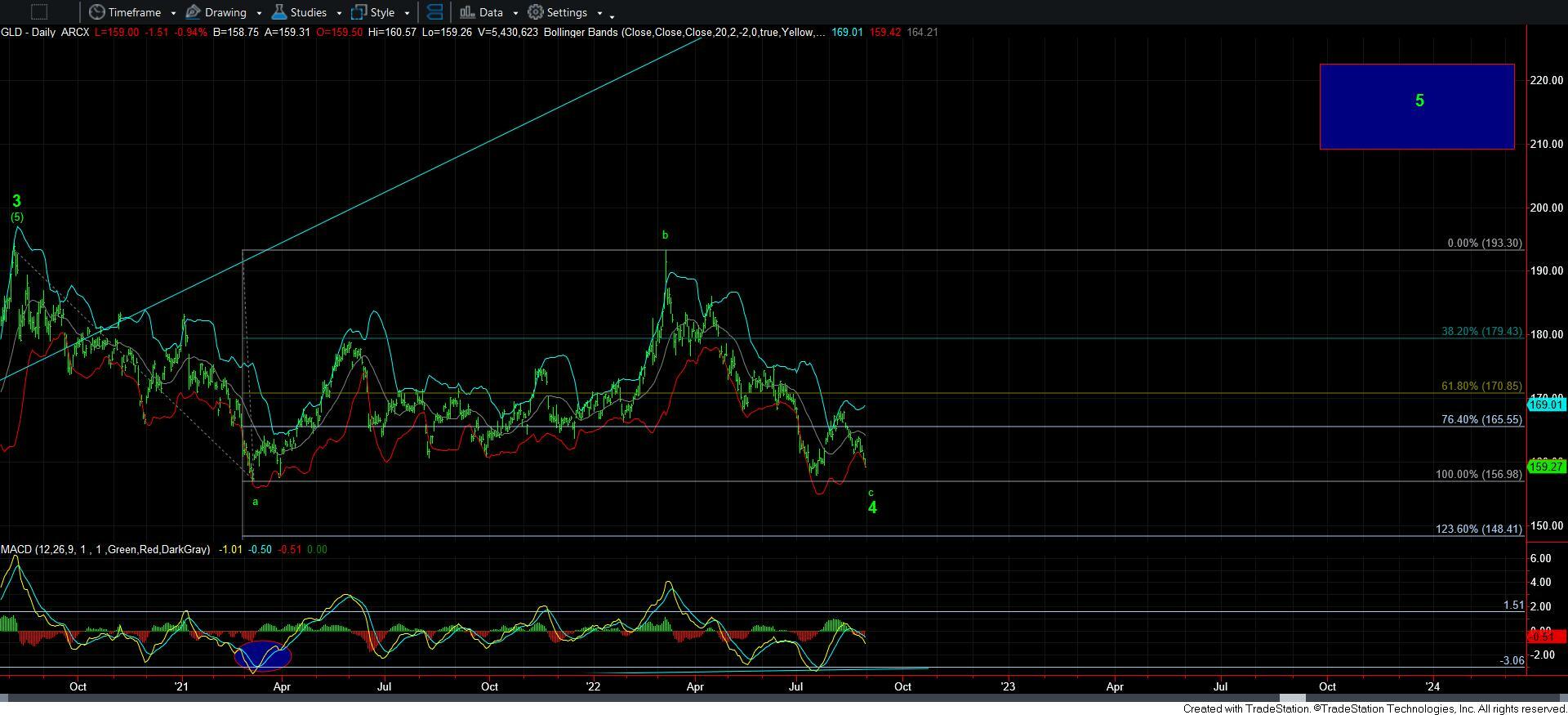 GLDdaily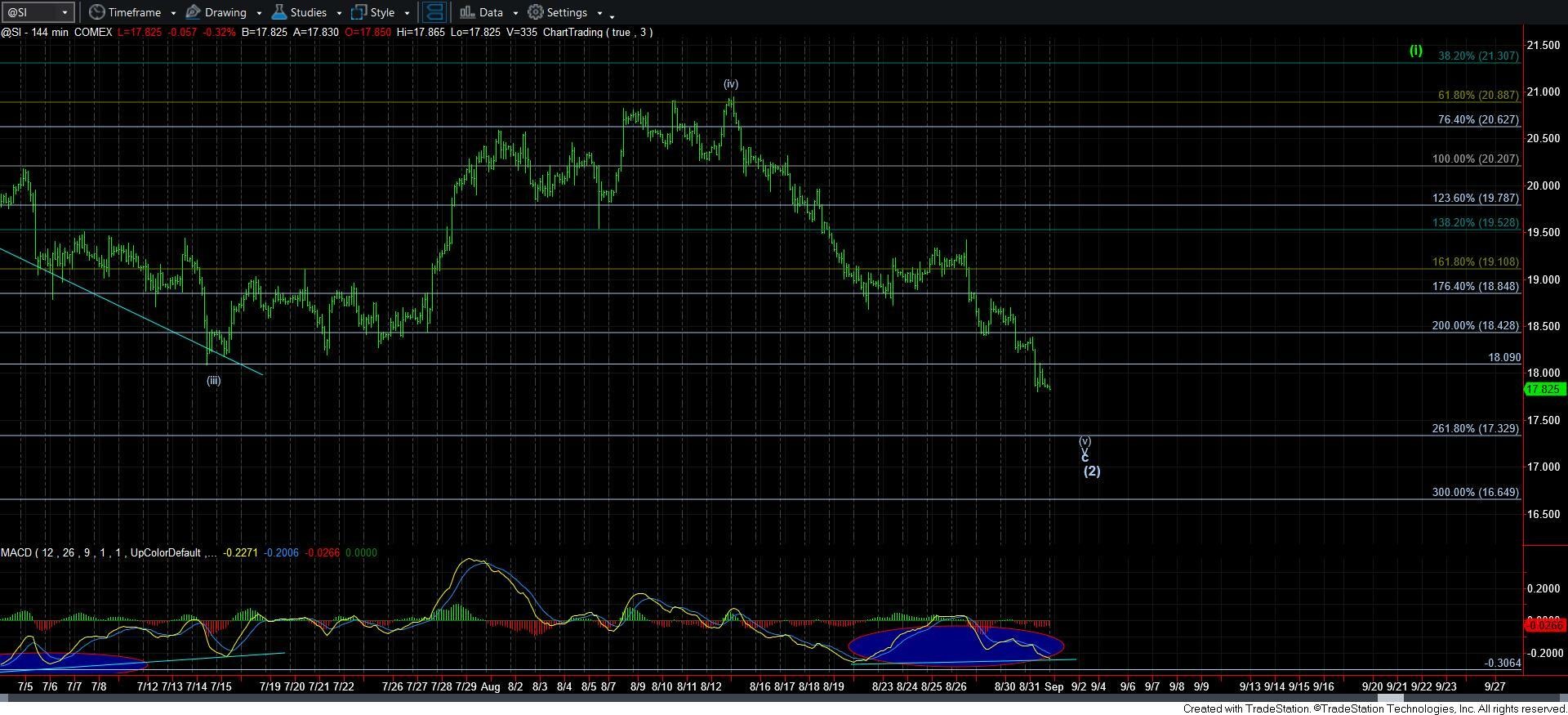 Silver-144min