So Far GDX and GLD Filling In Nicely, But Silver A Disappointment
I think the title of this update really says it all, as there is not a lot for me to add from this past weekend's update.
Let's take a peek at the GDX chart and you will see that we have struck the target we had for a wave [3] in a leading diagonal. This means that we are likely in wave [4], assuming that the market has indeed bottomed. But, keep in mind that this is not a foregone conclusion just yet.
As far as GLD is concerned, I am counting this pullback as the wave iv of [iii]. So, as long as we hold cited support, I am looking up towards the 168-171 region next to complete wave [iv].
Silver is the biggest disappointment thus far, as it is still struggling with its 1.00 extension. But, as long as we hold support, and then develop an impulsive move off support, I want to see a relatively large wave v of 3, so silver can make a come back.
But, please take note that should we begin to break supports, the door remains open for a lower low in the complex. The last lows were not terribly satisfying from a wave structure standpoint. So, unless I see us complete a fuller 5-waves up, as outlined on the charts, I am watching that for that trap door.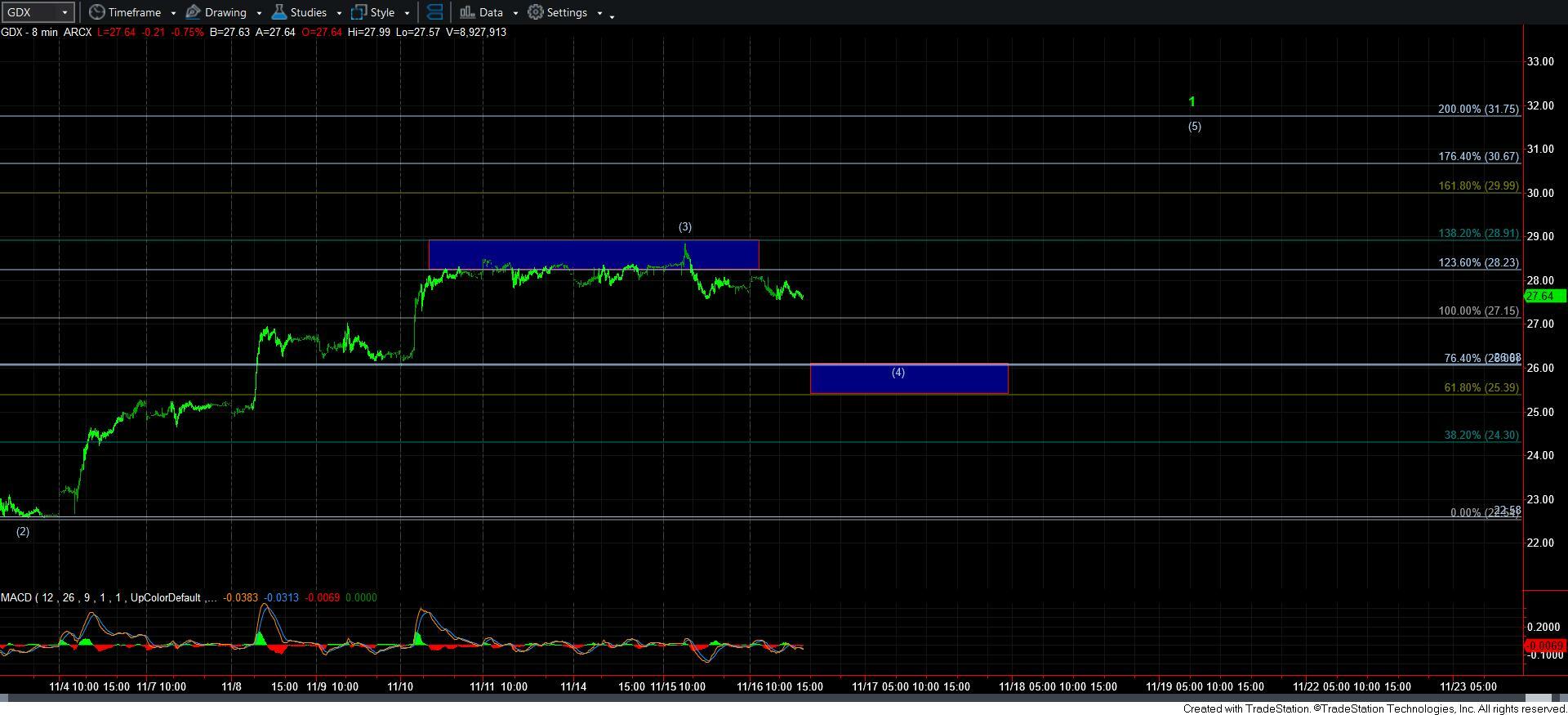 GDX8min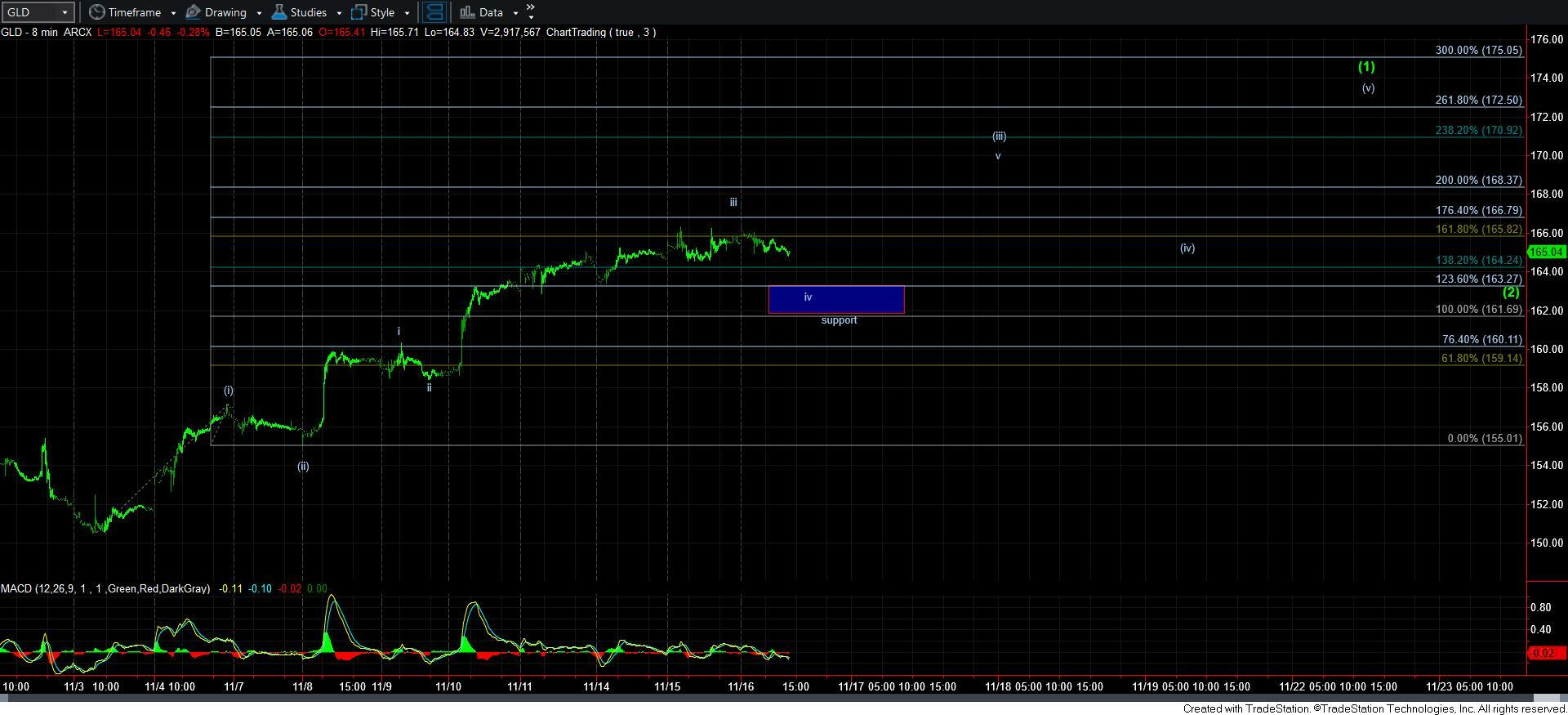 GLD 8min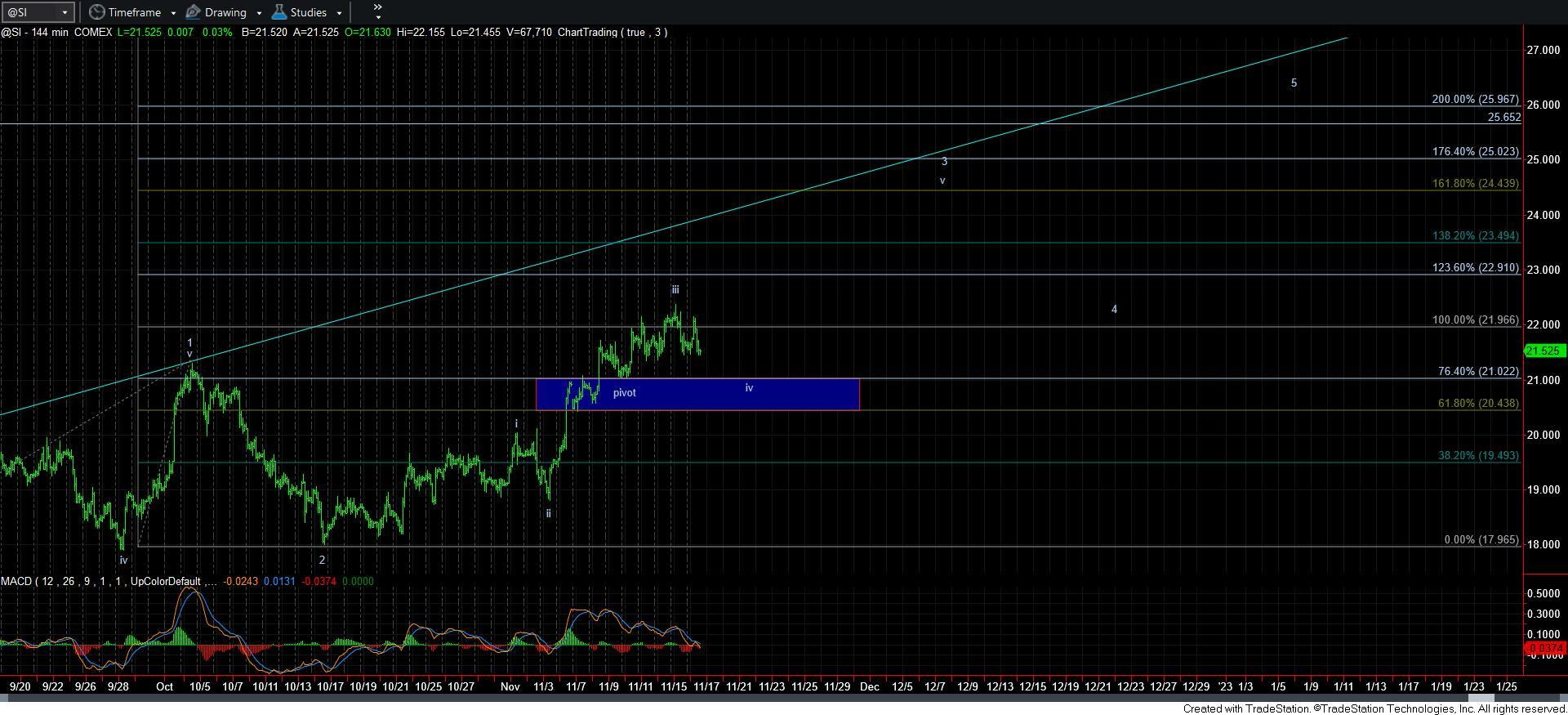 Silver-144min