Small Degree Bullish Set Up In Metals
In both silver and GDX, we seem to be developing another break out set up.
As you can see from the silver chart, we created a lower low for what I am counting as the c-wave of 4, but still on further positive divergences. And, if we break back over yesterday's high, I think that will likely propel us higher for the [a] wave of wave v of i.
As far as GDX is concerned, we have a potential i-ii in place now, with another [i][ii] potentially developing. If we can see a bit more of a pullback in wave [ii], and then rally over the high of wave [i], then that could be a long entry for those who want to trade this a bit more aggressively. Otherwise, a break out over the pivot could trigger a long entry, with a stop set just below the pivot. The target for GDX would be a minimum of 44, but with a more ideal target in the 47 region if we get that break out.
GLD is still a bit of an issue to me. I can't say I am getting a confident bullish structure from this chart right now. So, at this point in time, it is not something I can trade confidently, but it is also not something I am going to short either. I want to see a bit more evidence of how it develops over the coming days before I can make any determinations.
In summary, the chart that has the cleanest bullish structure is GDX, but do remember that it is based upon an initial leading diagonal for wave i. For this reason, I still want to see the break out through the pivot to be a bit more confident in its immediately potential for a run to 44+.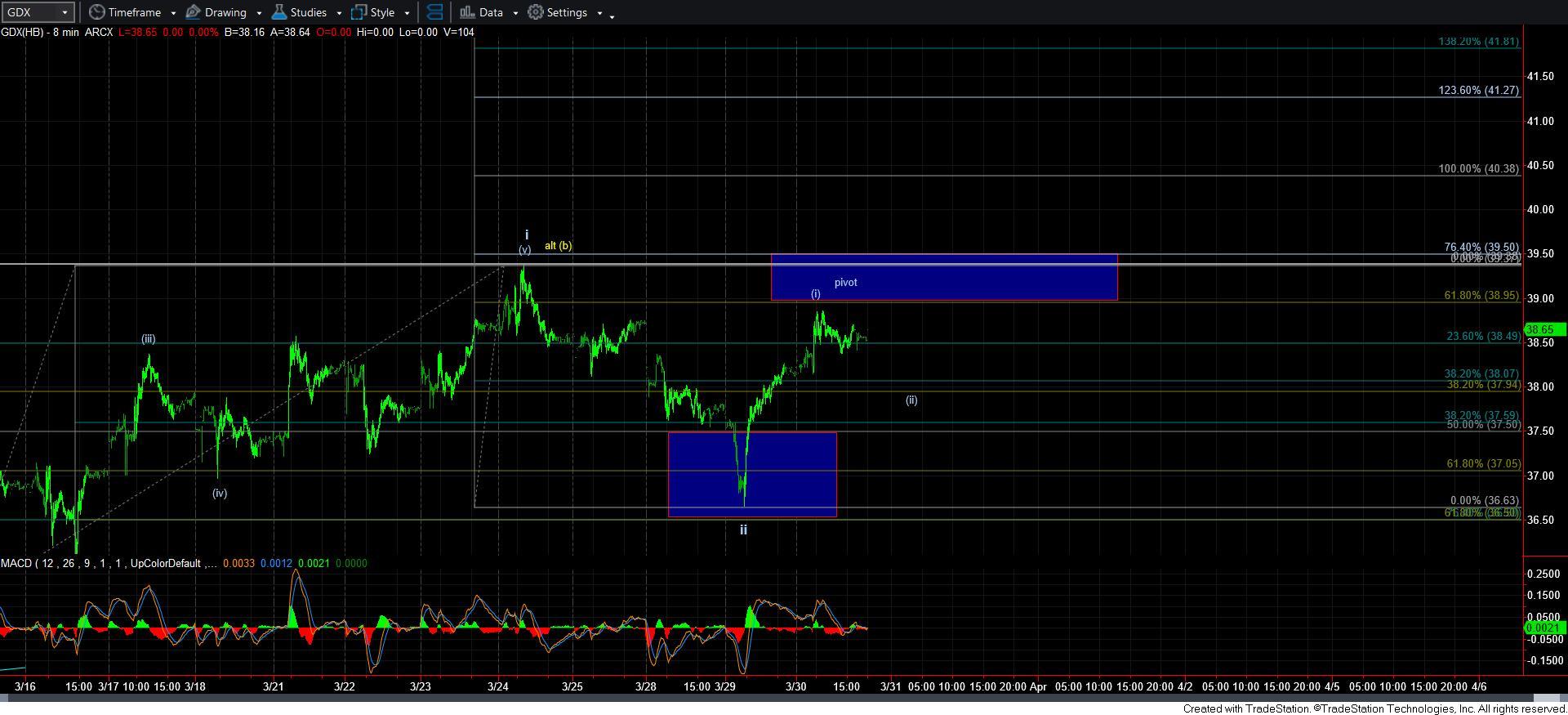 GDX8min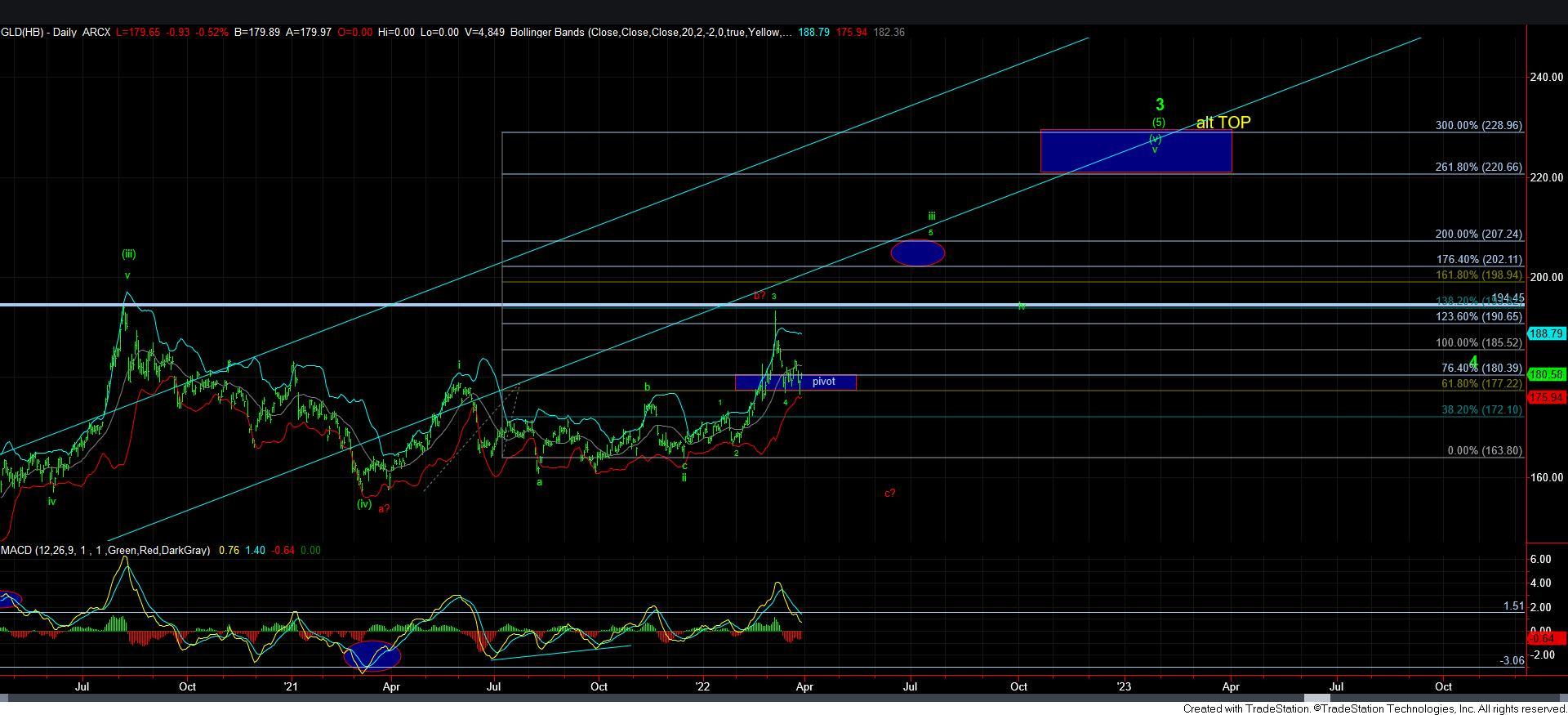 GLDdaily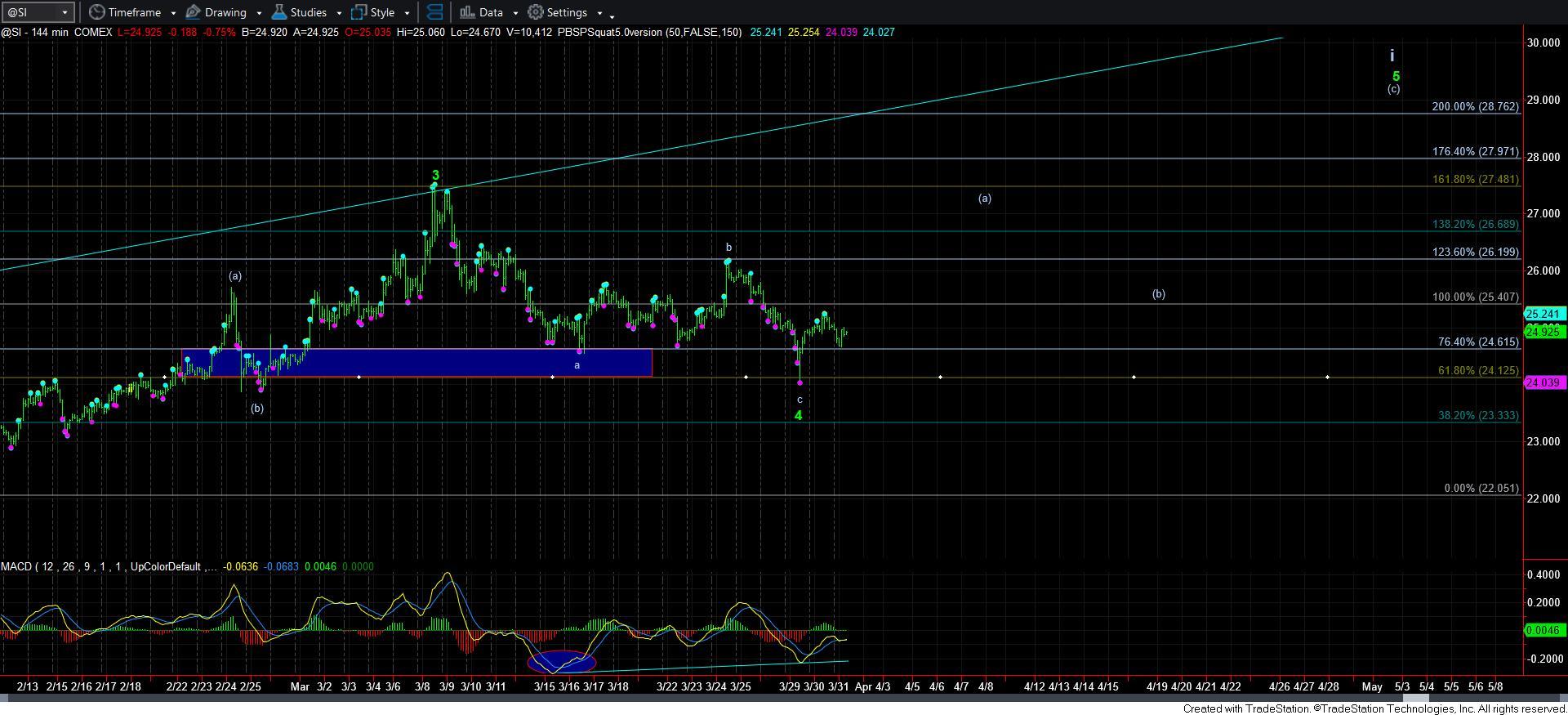 silver144min