Silver update - Market Analysis for Mar 16th, 2020
as I mentioned earlier in the live video, with as oversold as silver is, it CAN have bottomed. But, I am still tracking for the ideal bottoming structure with a 4-5 and a positive divergence on the MACD as long as we remain below resistance.
With silver having made that lower low, we have now reset all the long term charts as well . . and silver can lead us up in the next bull market move now once it confirms it has bottomed.
The last point is the different bottom 1.00 extension reigon on the SLV chart is due to the semi-log calcs that I have in Tradestation, as it does not offer log.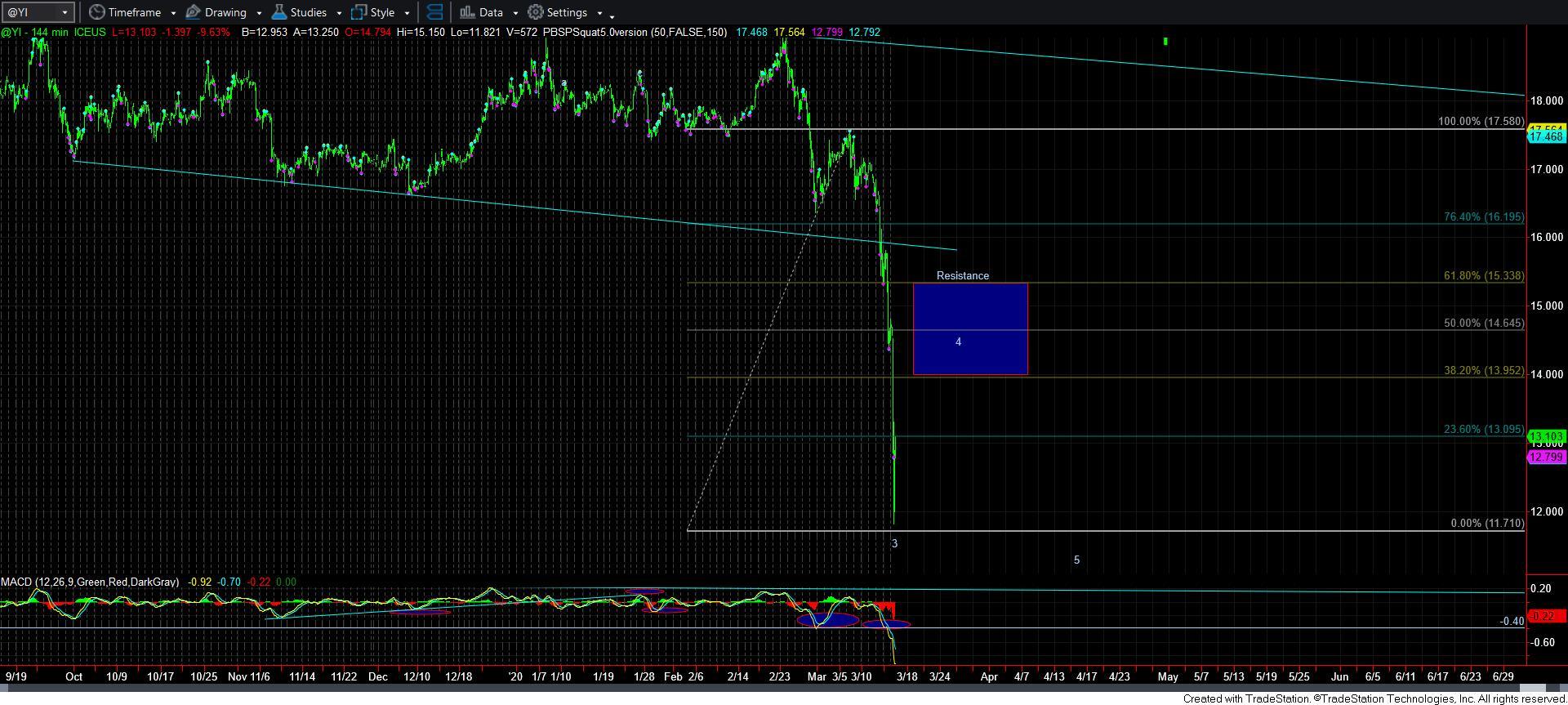 silver144min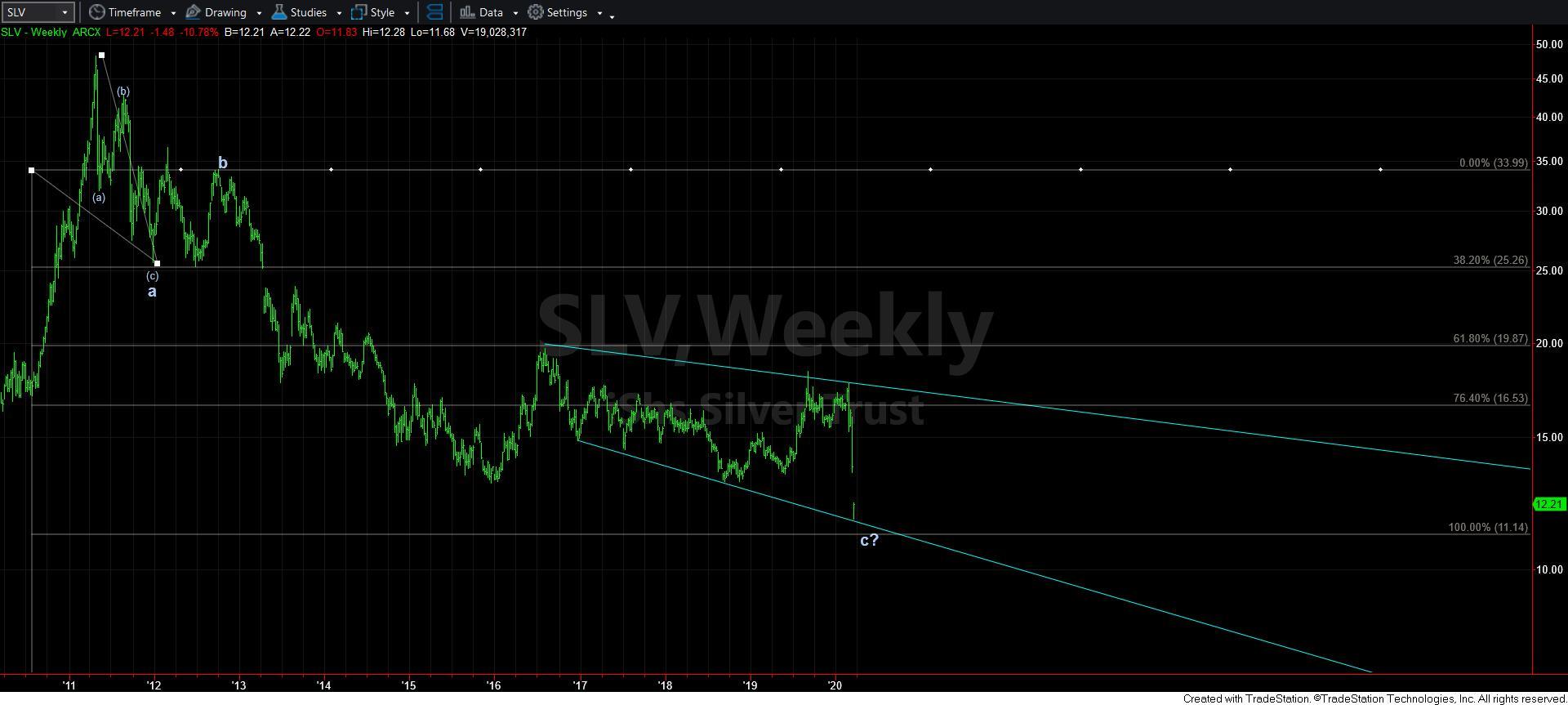 SLVWeekly