Silver Update - Market Analysis for Nov 30th, 2020
I wanted to update the entire membership that the smaller degree positive divergence in silver has broken this morning. While we have still retained the most immediate (i)(ii) structure in silver by a penny, it does not look like it will hold. Rather, I think we can see another spike lower before this weakness/correction completes.
We will now need to see the MACD turn up again to provide us with another bottoming set up.
But, keep in mind, when the metals get this oversold, bottoms can be formed by a spike down and strong reversal which kicks off a very strong rally. So, just be in mind that if we see a fear-driven spike lower from here, I think it is reasonable to expect it to resolve in a bottoming structure with a strong reversal.
Yet, I am going to still remain patient until the MACD on silver turns up again before I am ready to even consider beginning to look aggressively to the long side again.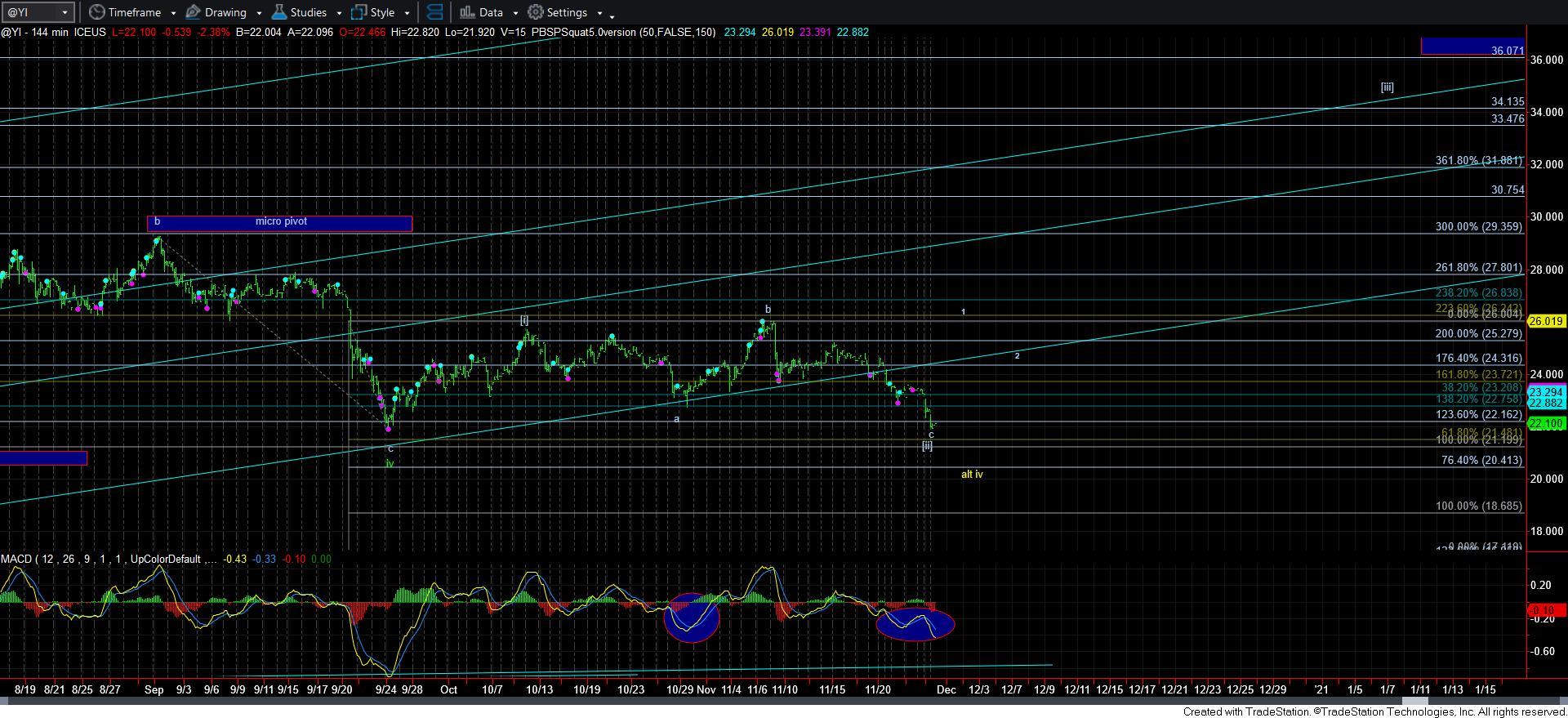 silver144min