Silver Trying To Be Very Bullish?
I have discussed this before. When metals turn really bullish, the pullbacks become really small or really shallow.
So, I am still looking for more of a wave 2 based upon two counts I am showing in this 8 minute chart. The b-wave would simply be an expanded b-wave structure for wave 2, which still needs a c-wave down. But, we would need to stay below 23.90/24 for this potential.
The other potential is that the high we struck the other day was only a very extended wave iii, yesterday's pullback being wave iv, and this being wave v in a more extended wave 1.
The issue is that the pullback thus far was REALLY small, and not yet reliable for all of wave 2. So, I am just tracking other potentials as long as we remain below 24.40.
What it comes down to is that as long as silver is below 24.40, I can reasonably maintain an expectation for a more reasonable 2nd wave pullback. However, if we take out 24.40, it makes it much more likely that we are on our way to the 27 region to complete wave [1], and the bigger break out set up has begun, as outlined yesterday.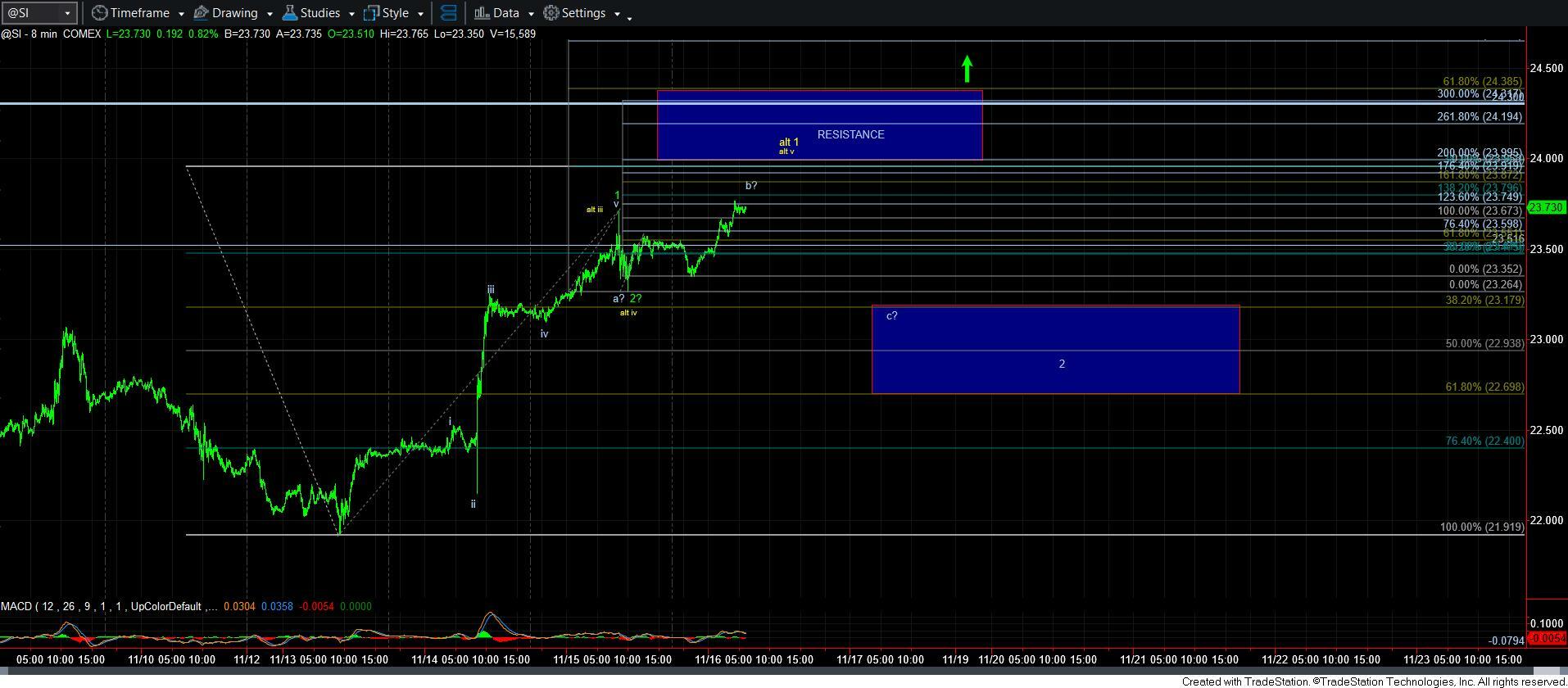 silver-8min
silver-144min