Silver Issue - Market Analysis for Mar 7th, 2023
Silver's breach this morning below the 20.75 level has caused some issues. The i-ii (i)(ii) count I was tracking invalidated. Of course, we may still have a larger i-ii in play. However, I have to note that when the market has an opportuntiy to break out and does not, it often signals an issue. Therefore, there is potential that the low in silver has not yet been struck. So, either we can go down directly to strike a lower low and reset the count (meaning the last rally was a 4th wave), or, we are going to rally in the (b) wave we have been noting an alternative.
In other words, this action makes it even more imperative that the metals prove the bottom is in, as this has now put major questions in my mind for the moment.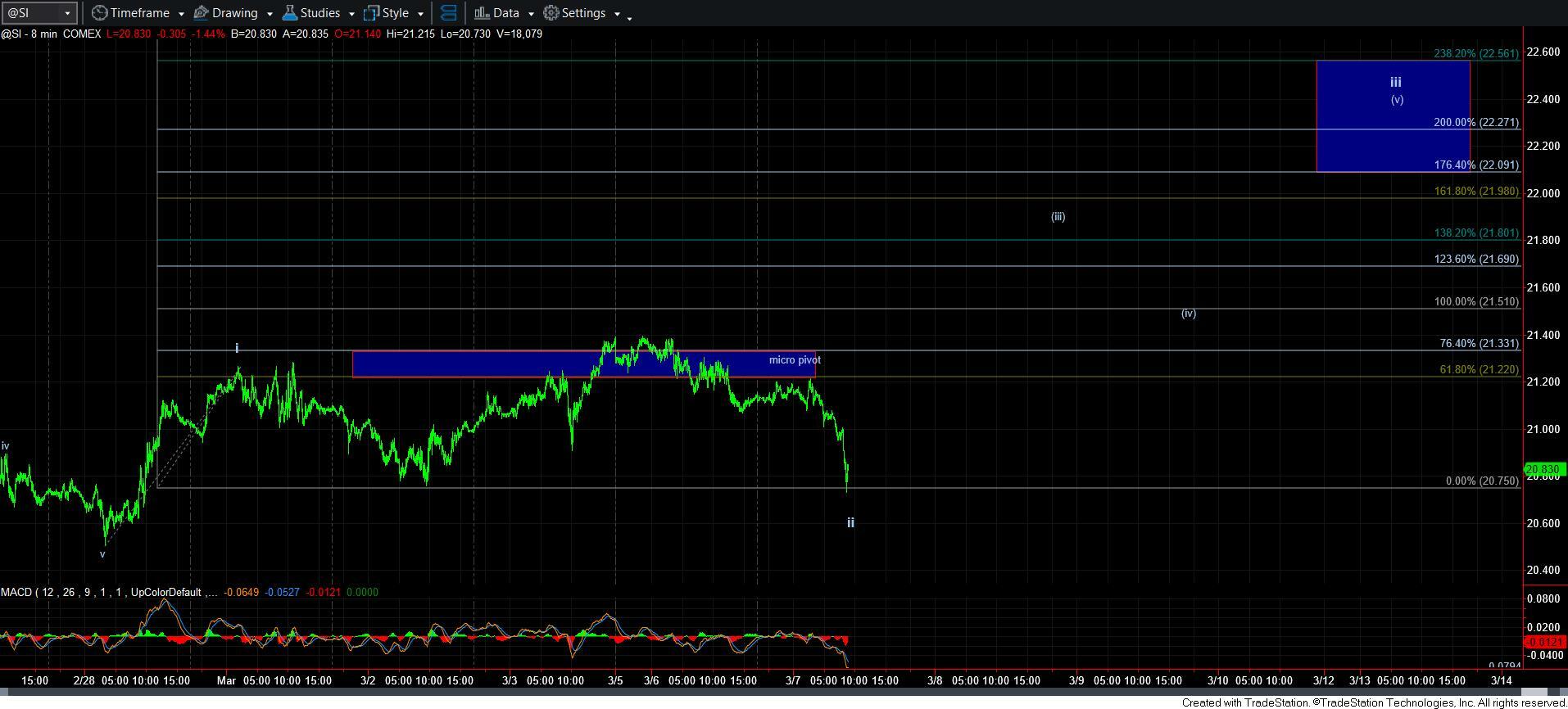 silver-8min