Silver Is Working With Narrow Margins
With silver dropping down in fulfillment of the c-wave set up I have been presenting of late, it seems to be filling in a i-ii structure off its recent lows, but in an expanded manner. But, there is not much more room lower for silver to be able to maintain this wave count. In fact, I really would not want to see it break down below the 15.07 level, even though it has a micro structure pointing down to the 15.02 region.
But, remember, the low was 14.99 so there really is not a lot of room for silver to maintain this potential i-ii structure to the upside.
Alternatively, if silver were to break support, then I would view it as completing the alt a in yellow of wave 2, with a target down in the 14.60-14.80 region.
And, as we look to GLD and GDX, both of them were turned away from their respective resistance levels this week. Remember, GDX must take out 23.40 and GLD must take out 125 in order for them to signal that they may be heading up to complete their respective 5th waves sooner rather than later. So, at this time, we still have no signal that their respective 4th waves are complete.
What would be most interesting is if silver can hold its support, and then the complex would be set up to rally in a 5th wave all together. While I can speculate as such, I still have no clear confirmation that this will actually be the case. And, until we see a 5th wave up in GDX and GLD, I have to still remain cautiously optimistic, with an emphasis still on "caution."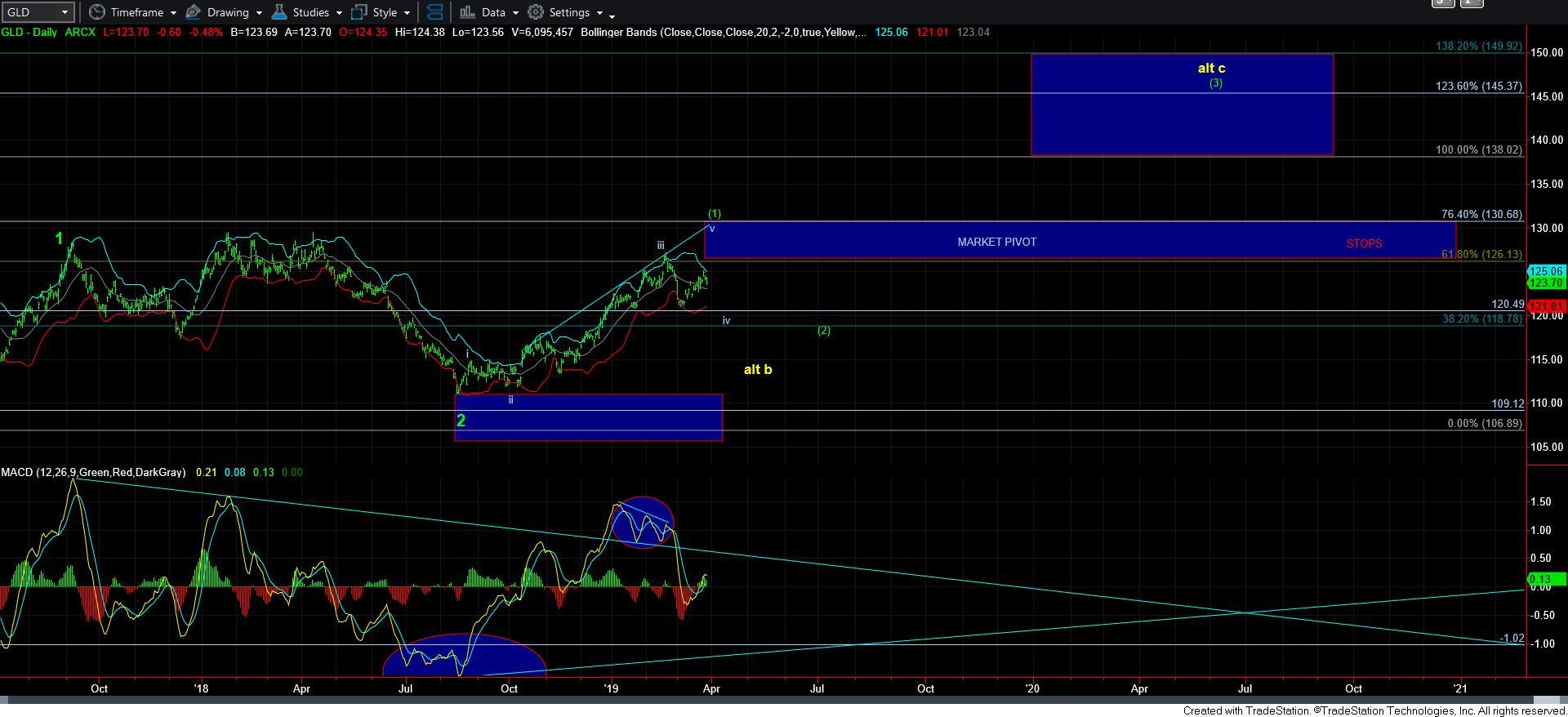 GLD-daily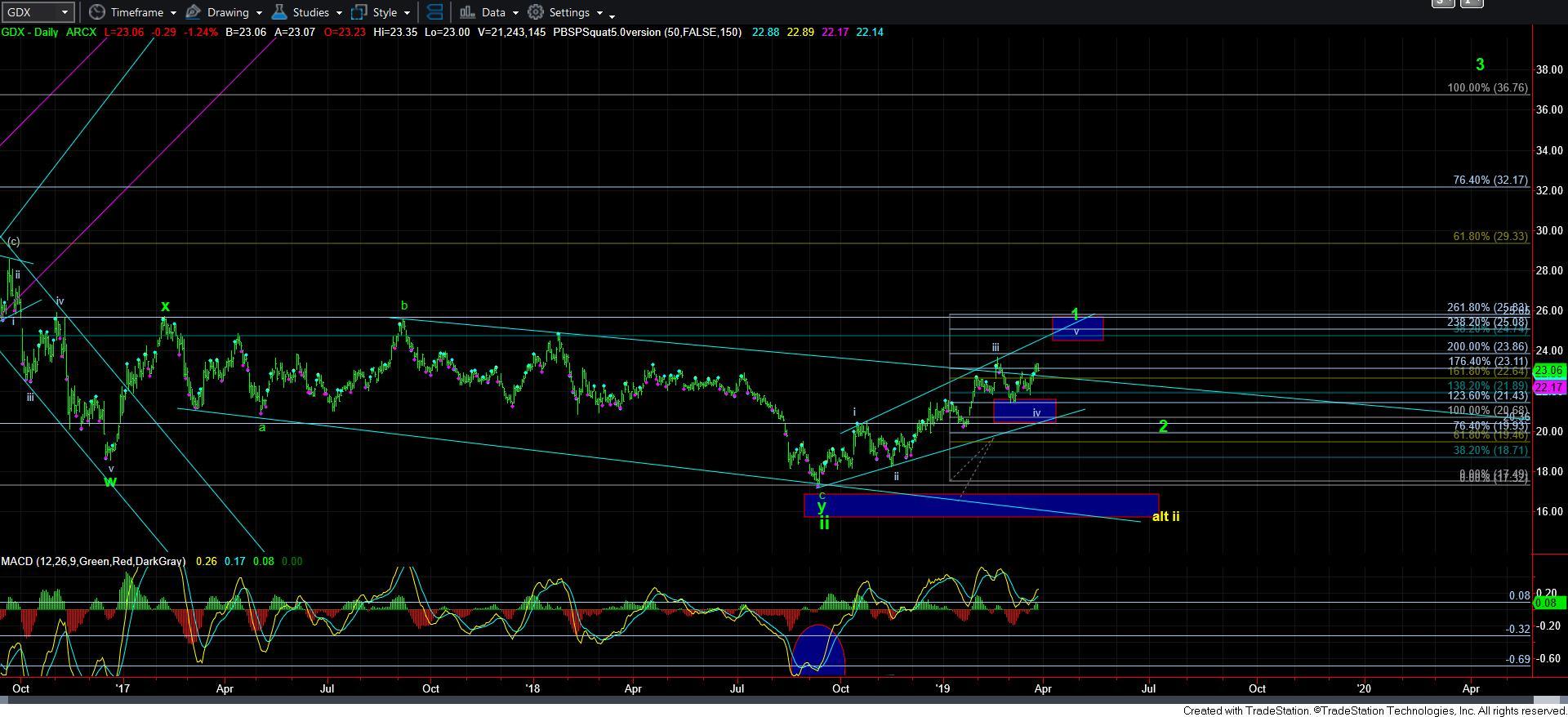 GDXdaily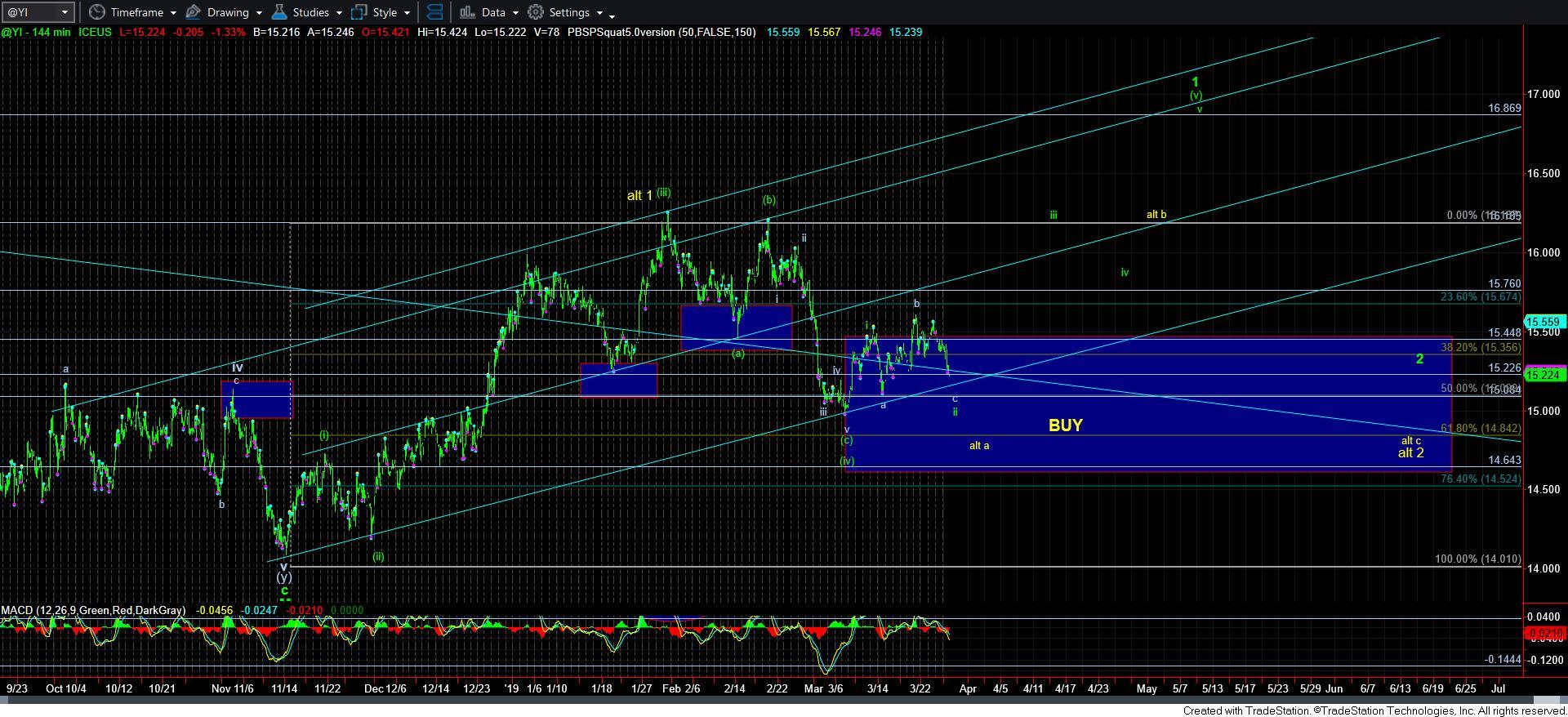 silver144min