Silver Broke Its Immediate Downside Set Up
I just sent these are Wave Alerts in the room this morning, and wanted to send a member wide update out on the metals after this morning's action:
With silver taking out 16.18 resistance, it suggests a much more bullish spin to the overall pattern. While counting a 5 wave move off the lows is certainly not "clean," we have to make the assumption that one is in place due to the action in the entire complex now that we have broken the immediate downside set up.
The question now is which is the operative pattern. If this is a b-wave in wave ii off the lows, we still should see a trip back down to the 15 region. However, if this is already wave iii, we will see a break out over 17.10 after only a smaller consolidation, and that will point me to the 20-22 region for a larger degree 1st wave off the lows.
With silver breaking out this morning, I am going to be MUCH more cautious about surprises we may see to the upside. For this reason, my alternative count is now moving into us already being in wave iii, with this being wave 1 of iii, with all of waves iii, iv and v taking us towards the 40 region. I have noted the relevant resistance region signaling a break out on the chart, which is between the .618-.764 extension, which is where a wave 1 of iii should target. Should we rally to that region, my "alternative" count will be that this was an extended 5th wave in wave i.
The struggle we always have off a major low in metals is identifying where the first 5 waves exist, as everything else is based upon the wave i-ii structure. But, when wave ii is extraordinarily shallow, it sometimes causes one to miss the move much higher, which is why I am being very cautious about this potential right now. I have seen it all too often when the metals are very bullish, and do not allow anyone to enter. So, I am being VERY cautious about a potential bigger upside than I had initially expected. But, do note that it would mean a wave ii would be a .236 retracement, which is VERY rare, but would not surprise me in metals.
GLD remains in the potential b-wave rally, which also seems to need another drop to complete wave ii. But, again, remember, surprises will likely be seen to the upside in a bullish metals market.
GDXdaily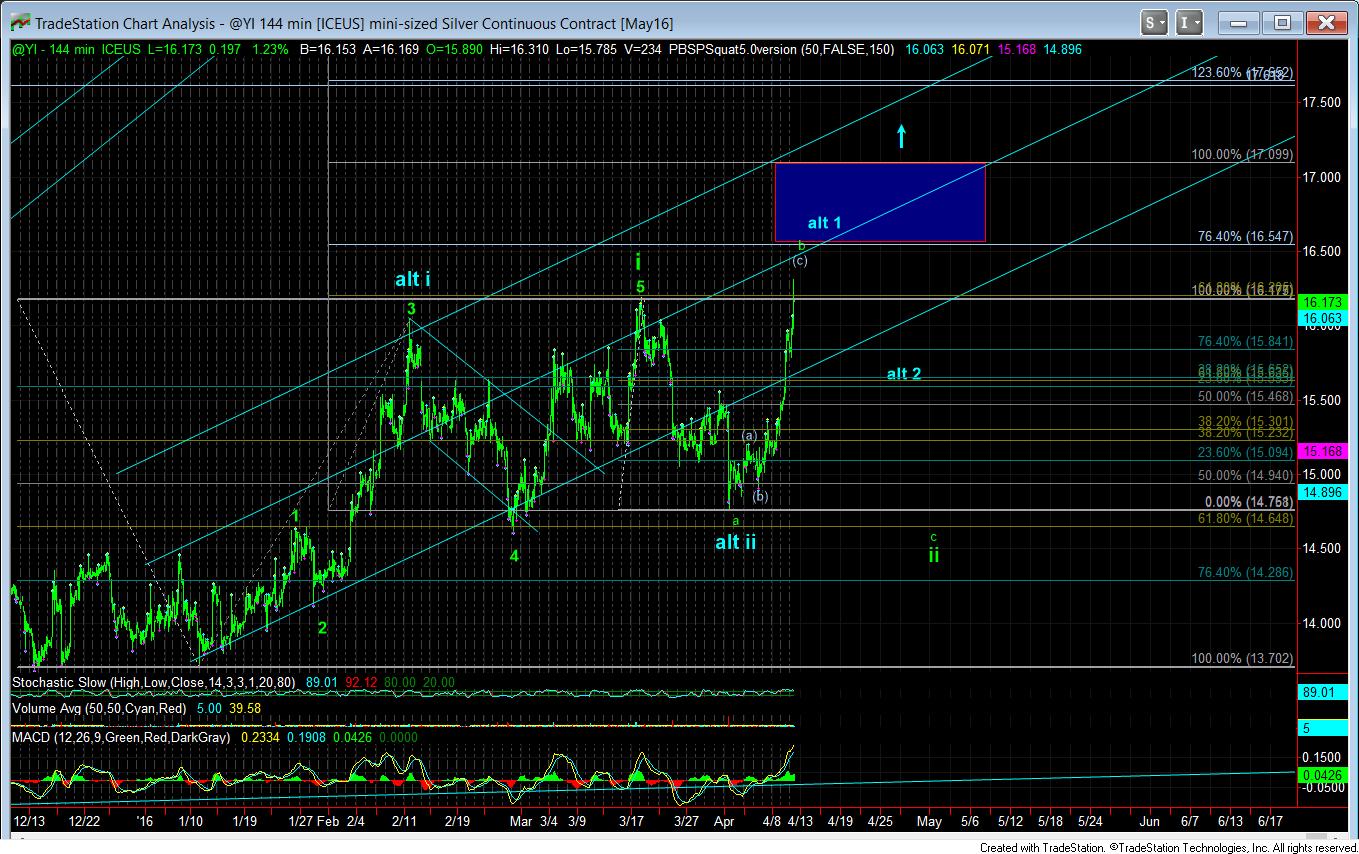 Silver 144 min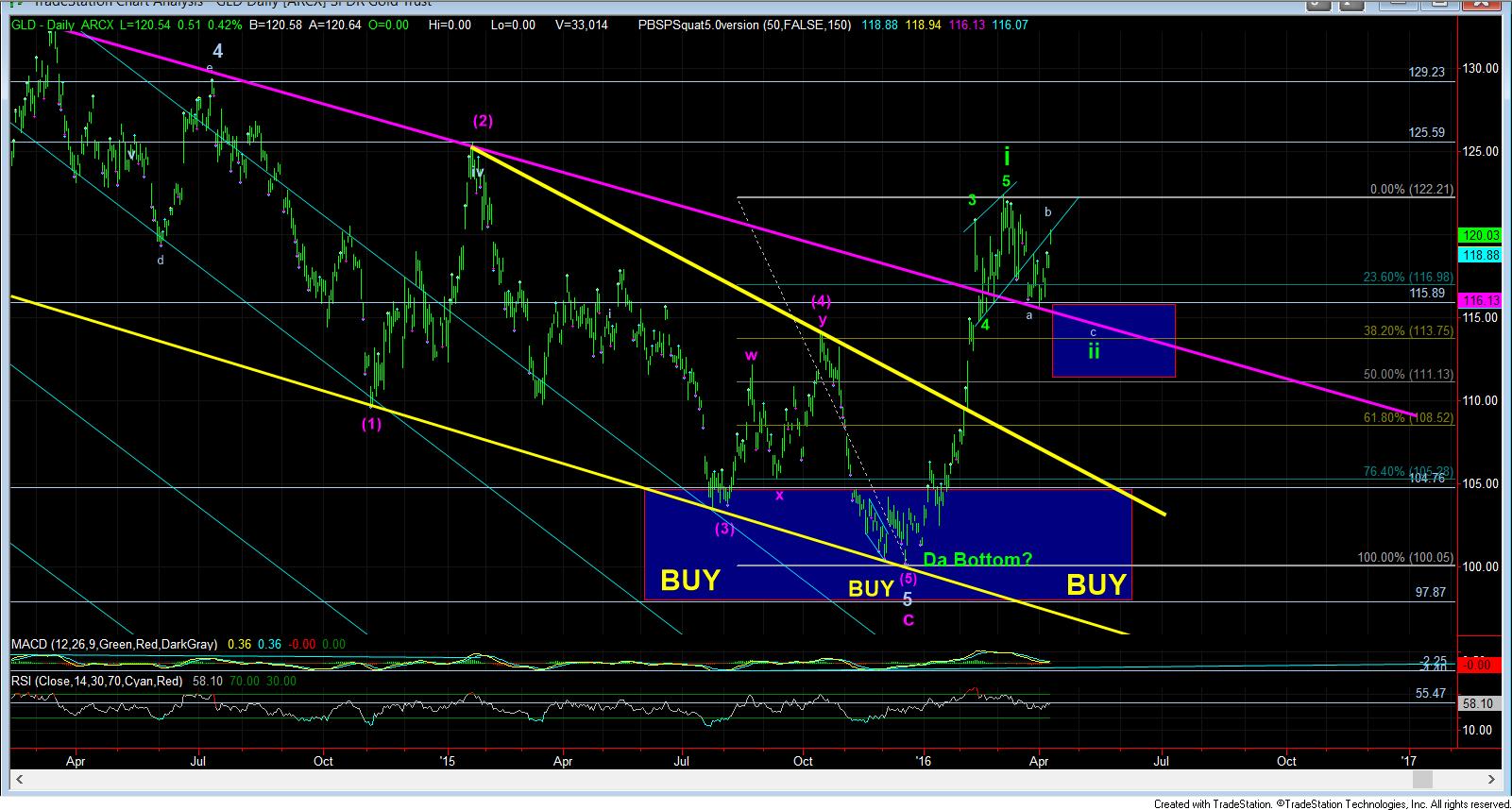 GLDdaily