Significant Occurrence - Market Analysis for Feb 3rd, 2016
With the break out over 15.01, the GDX has provided us the first indication of a long term potential bottom in many years. As I noted over the weekend, should we break out over 15.01, it takes off the potential that a (1)(2) downside structure can take this down to the 9 region, and gives us a much stronger potential that a long term bottom has been struck in our "BUY" region we set many years ago.
But, simply invalidating the immediate (1)(2) down is not the same as confirming a new impulse off the lows. So, as I mentioned on the weekend as well, we need to now move through the 17 region, on our way towards the 21/22 region for an initial impulsive 5 wave structure off the bottom to signal that a new bull market has begun. That will set up a wave ii pullback in green, which should take us back down into the region we now find ourselves within and set up a major move higher in the miners later this year.
But, the break out over 15.01 was a very important first step in that process. But, the 17 region is now going to be just as important.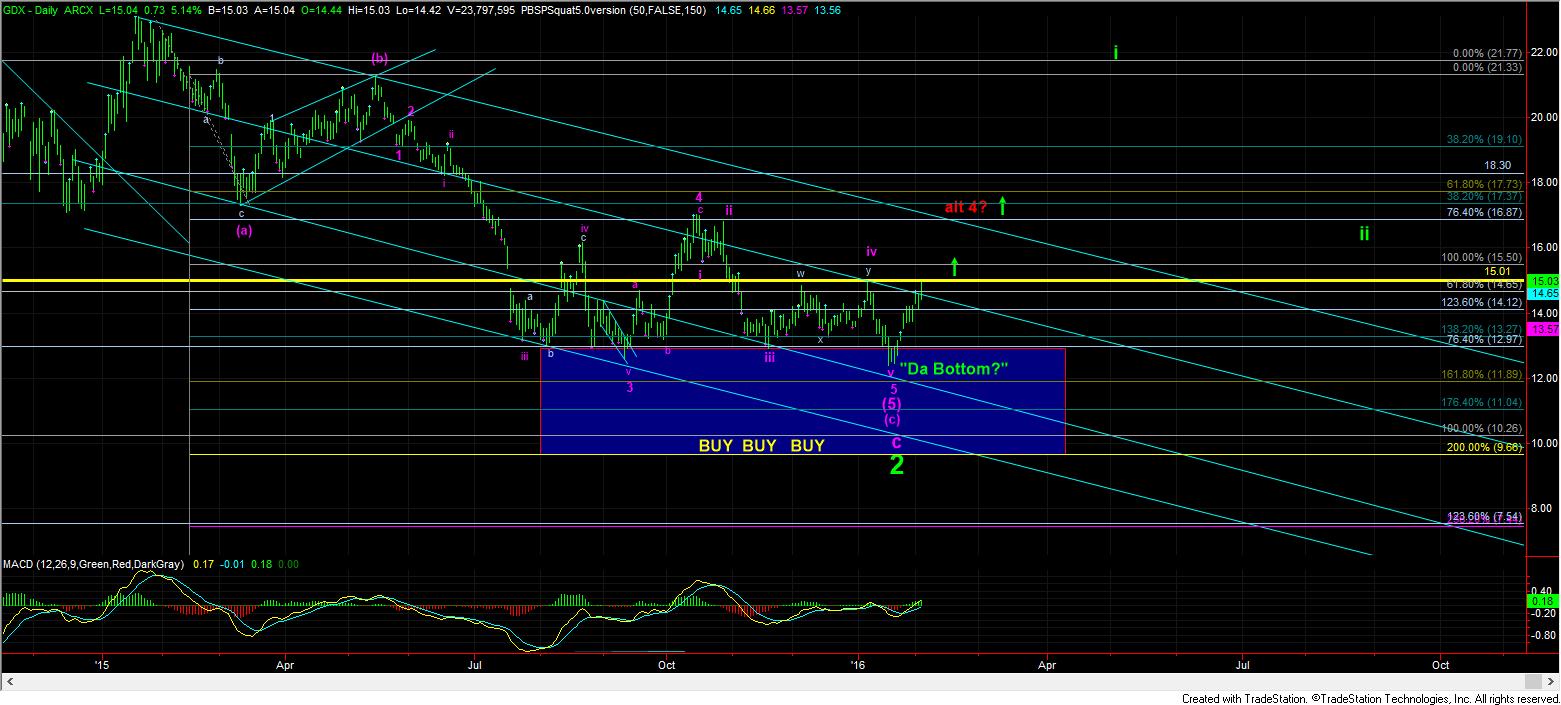 GDXdaily