Should We Get Uber-Bullish Yet?
In short, my answer is no. Based upon the structure of this rally, and the larger degree pattern, my expectation is that we will still see one more lower low. I am sure this does not surprise you, especially if you have been reading my analysis over the last week.
But, the only way I can consider a bottom being in place is with a truncated 5th wave, followed by a leading diagonal. That is not a high probability pattern for a low having been struck, so I will maintain my expectation that we are in a 4th wave still.
While the current rally may still have a little further to run, we have hit minimal targets for a c-wave of IV. As you can see from the silver chart, this c-wave is really a little smaller than I would prefer relative to the a-wave, but as you can also see, we really have struck the initial resistance levels which can turn us down in wave V, even though we have not struck the resistance region in silver, while we clearly have in GLD and GDX.
For now, the GLD has the cleanest chart, at least to me. So, I will be watching for a break down below 120.30 to be our initial signal that wave V has potentially begun. Until such time, we will be monitoring our resistance levels should this market try to push a bit higher this week – GDX 26.25, GLD 122.75, and 18.60 in silver. I will need to see a solid impulsive move through these regions to convince me that this correction has run its course. For now, I am still in search of that elusive lower low, but I am NOT suggesting anyone aggressively be trading for such a lower low. As I have noted in the past, this region is an opportunity to be buying for the bigger move higher we expect, rather than attempting to trade for one more lower low in an aggressive way.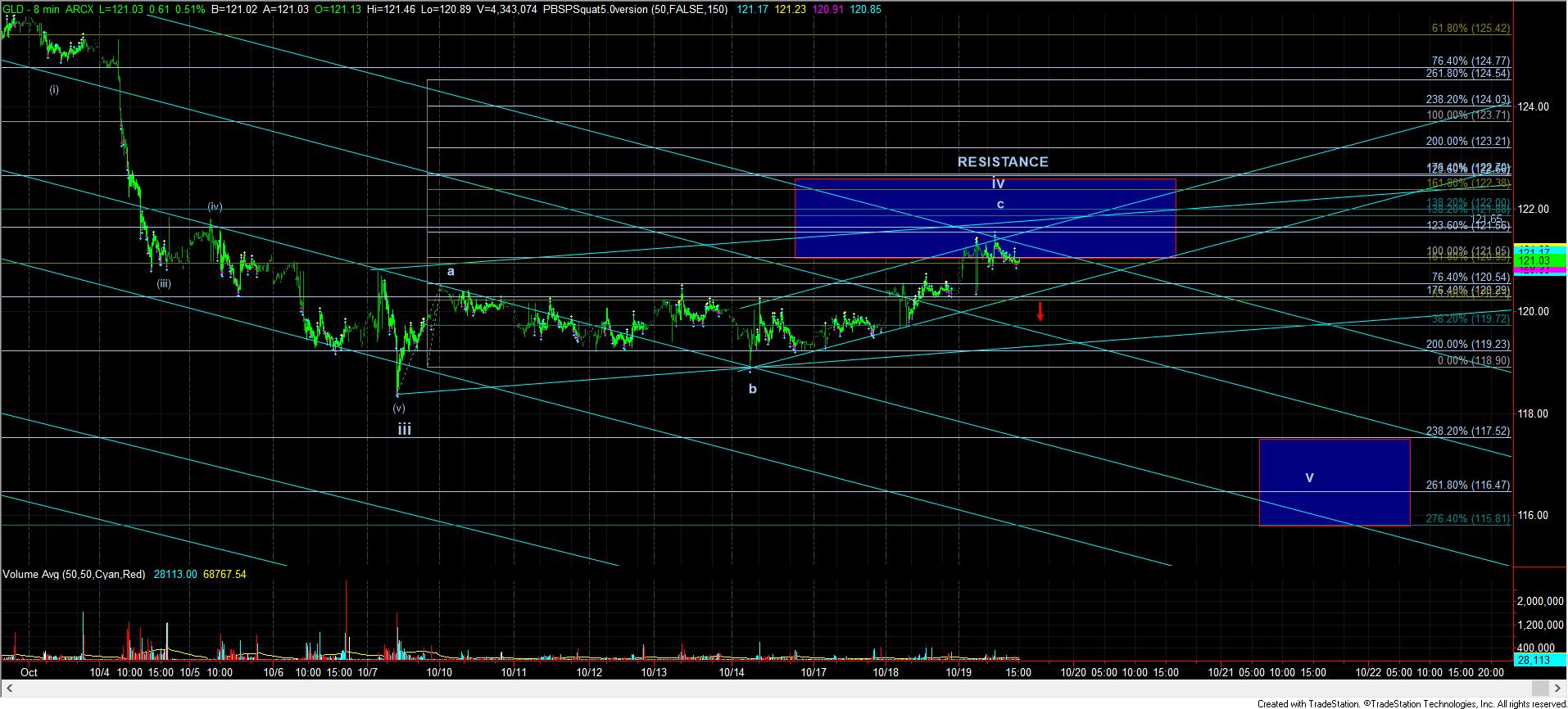 GLD 8min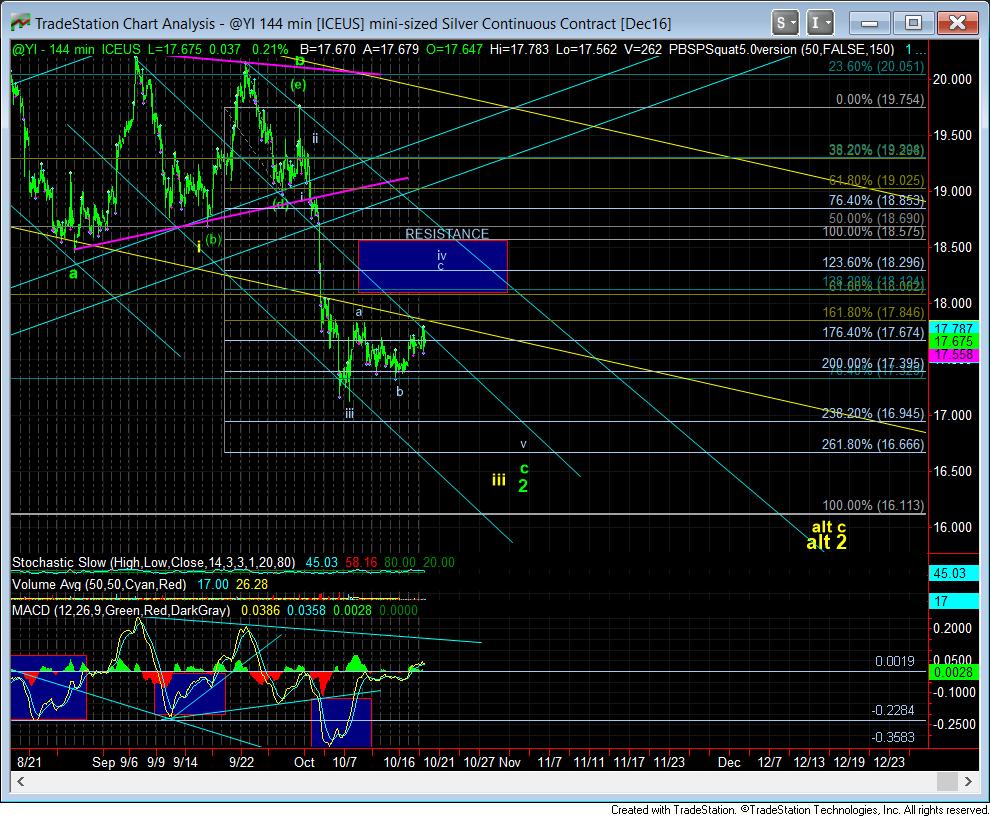 silver144min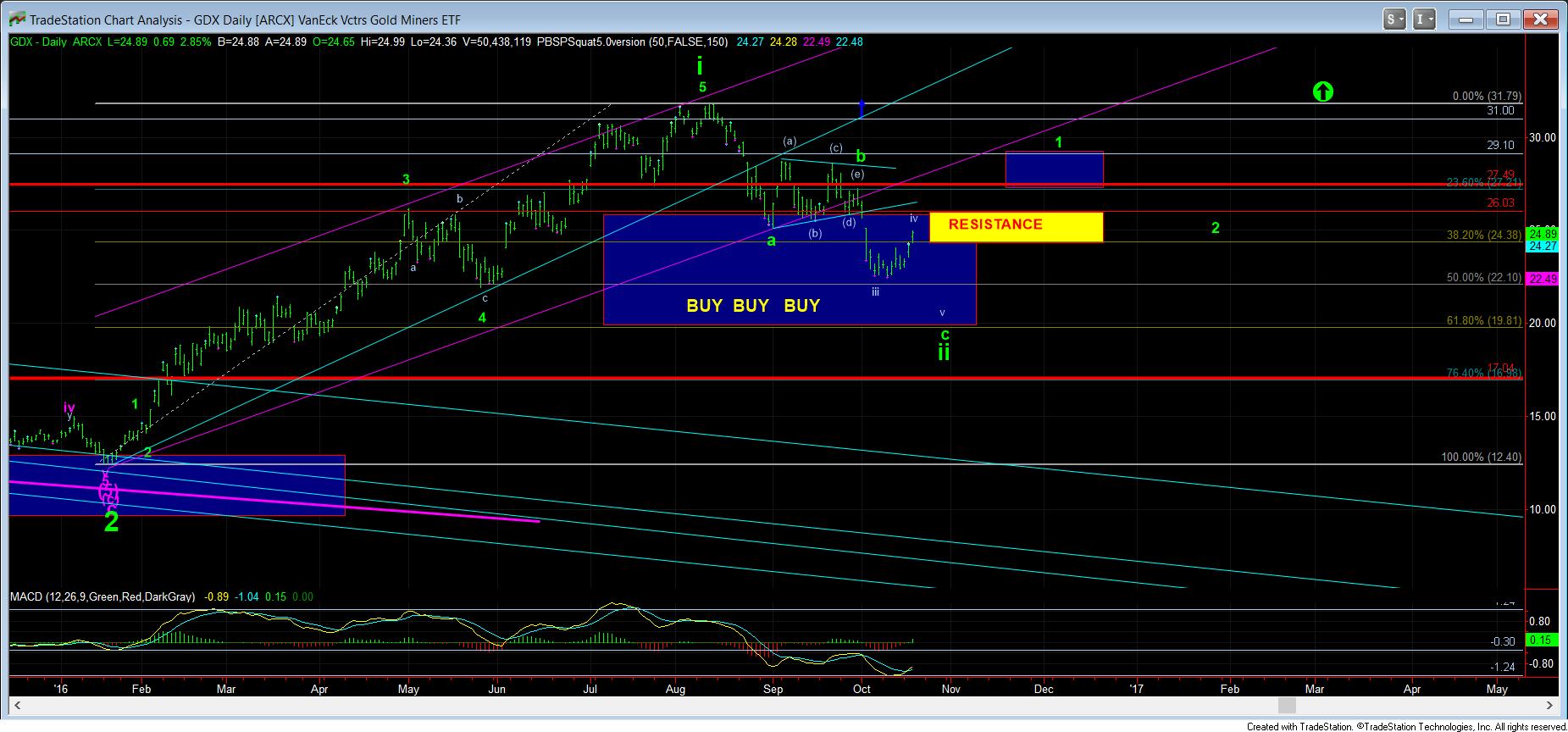 GDXdaily