Shake out? - Market Analysis for Jan 29th, 2021
So far we have a messy move down to near the 100% ext of yellow micro C but not quite. (ES)
We mostly held the 50MA (so far) and the middle BB.
NQ & IWM(RTY) also holding well in corrective consolidations that can be close to over.
#StockWaves charts holding beautifully, some getting expected fades, some holding high consolidations, some finally getting awaited drops for new setups, and other still stubbornly clinging to highs. We posted dozens of chart updates today and there were plenty of common themes but none of them very bearish.
"Put/Call ratio is currently .88 which would be highest since early December." -H.Miesler
Fear/Greed meter I heard got down to 30s (at 41) now.
And #Energy still looks ready to 🔥 🚀
I am keeping most of my BF Put hedges into Monday but perfectly happy to lose all of that premium.
Have a GREAT weekend! Good Shabbos!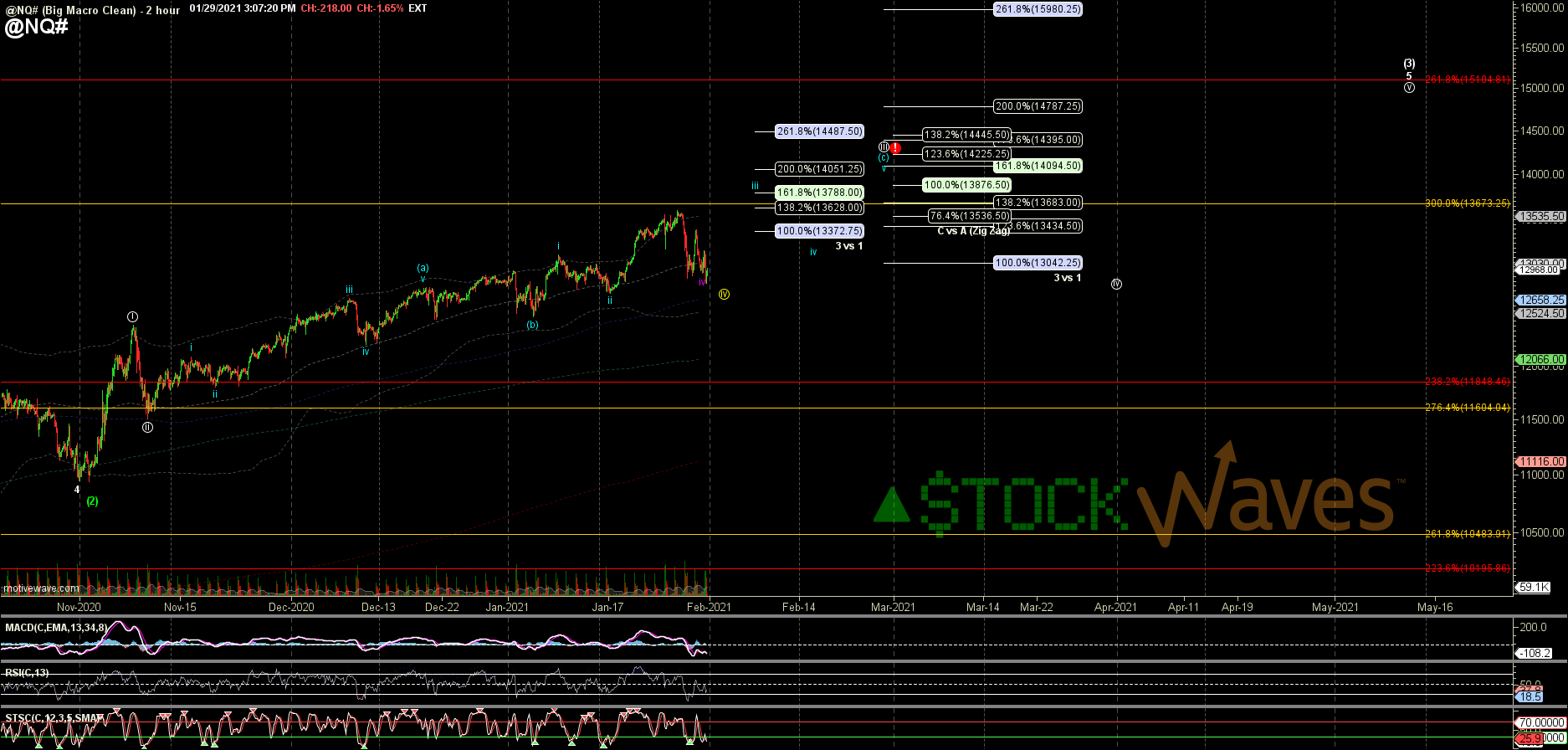 @NQ# - Big Macro Clean - Jan-29 1507 PM (2 hour)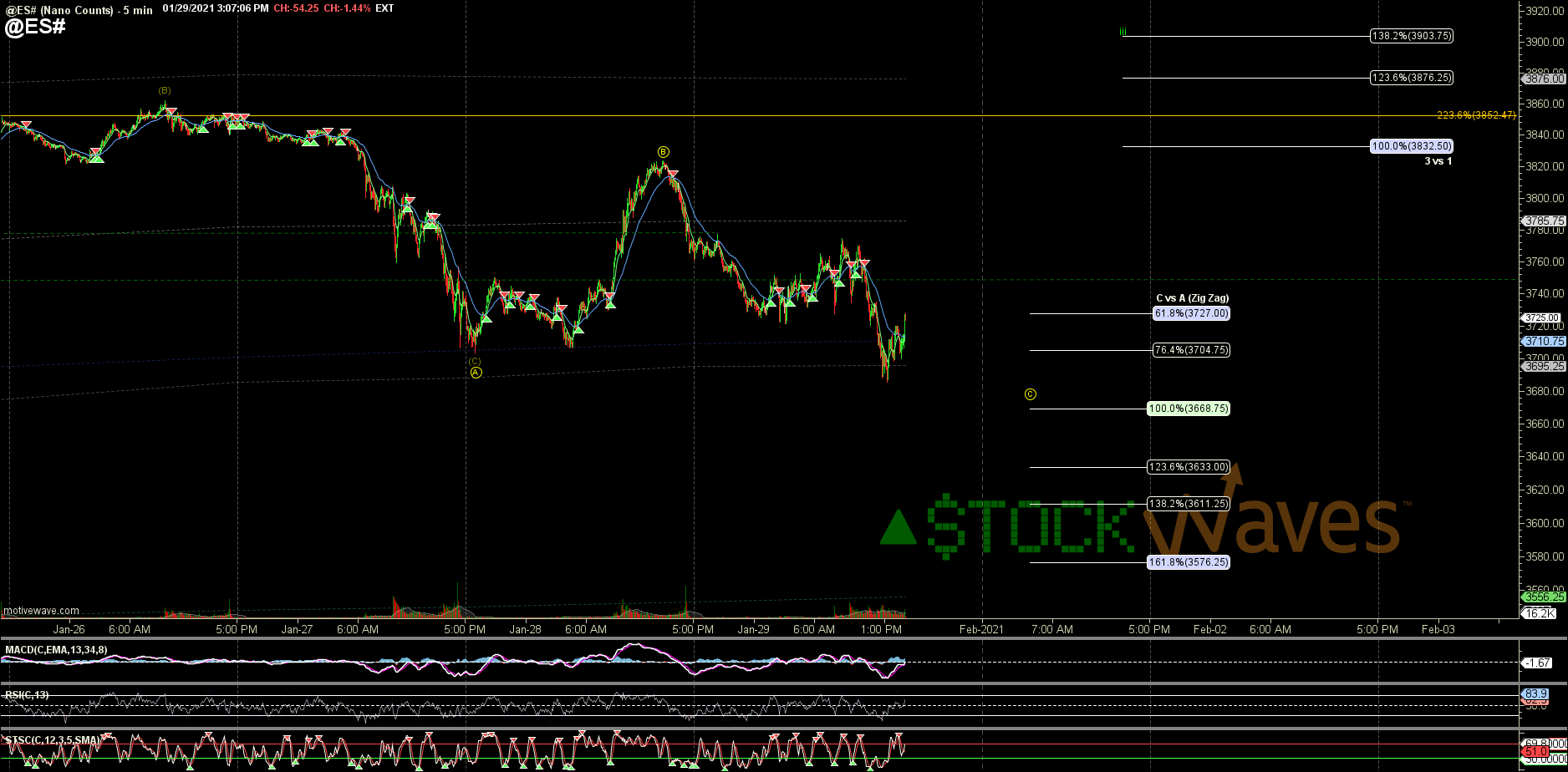 @ES# - Nano Counts - Jan-29 1507 PM (5 min)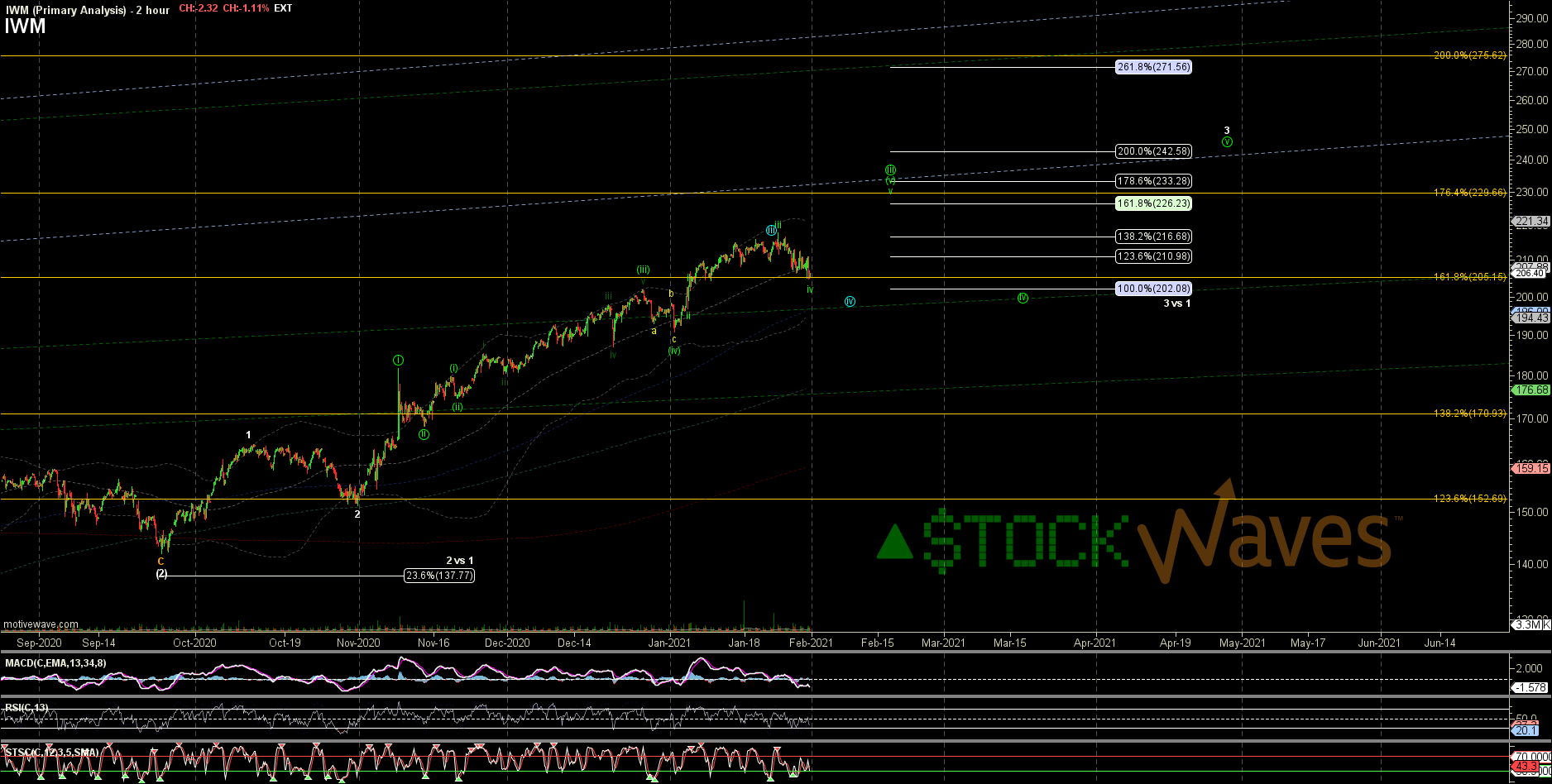 IWM - Primary Analysis - Jan-29 1509 PM (2 hour)