Several Paths Now Open As Dollar Fails To Make Another Low
Last week I was looking for the DXY to make another low under 97.18 level to give us confirmation that we have a five-wave move down off of the highs, thereby giving us initial confirmation that a larger degree top is in place. Unfortunately, we came up short of making a new low by just 2 ticks having stopped short at the 97.16 level.
After falling short of making a new low, this continued to move higher and closed the week just shy of the 50% retrace of the entire move down off of the highs. This failure to follow-through has now left the door open to several possible paths, one of which is this still needing yet another high prior to seeing a larger degree top.
Although the smaller degree timeframes are still a bit unclear here, bigger picture I am still looking for a larger degree top on the DXY. Because the DXY is likely forming a large Ending Diagonal, once this does top I expect to see a sharp move back down towards at least the 93.19 level. This is the origination point of the ending diagonal and therefore the initial target zone upon a reversal out of this pattern. If that 93.19 level gets taken out, then we should ultimately see a move back below the 88.25 low to complete the larger degree corrective pattern on the DXY.
As far as the smaller degree timeframes are concerned, I now have to give a higher probability to the red path at this point in time. In fact, although I am showing this red path as an alternate, I am about 50/50 as far as which will play out due to the inability to make a new low at the 97.18 level.
Resistance for the white path comes in at the 98.11-99.07 zone. If we can hold under this zone and then make a new low under the 97.18 level, it still sets up that larger degree top were triggering that sharp move back down towards the 93.19 level.
Alternatively, if we continue to grind higher breaking those resistance levels, we likely will see a grind into the end of the year prior to seeing a significant top on the DXY. In either case, I still remain cautious to the long side here on the DXY, as once this does reverse to the downside the move is likely to be very sharp and strong towards those lower levels.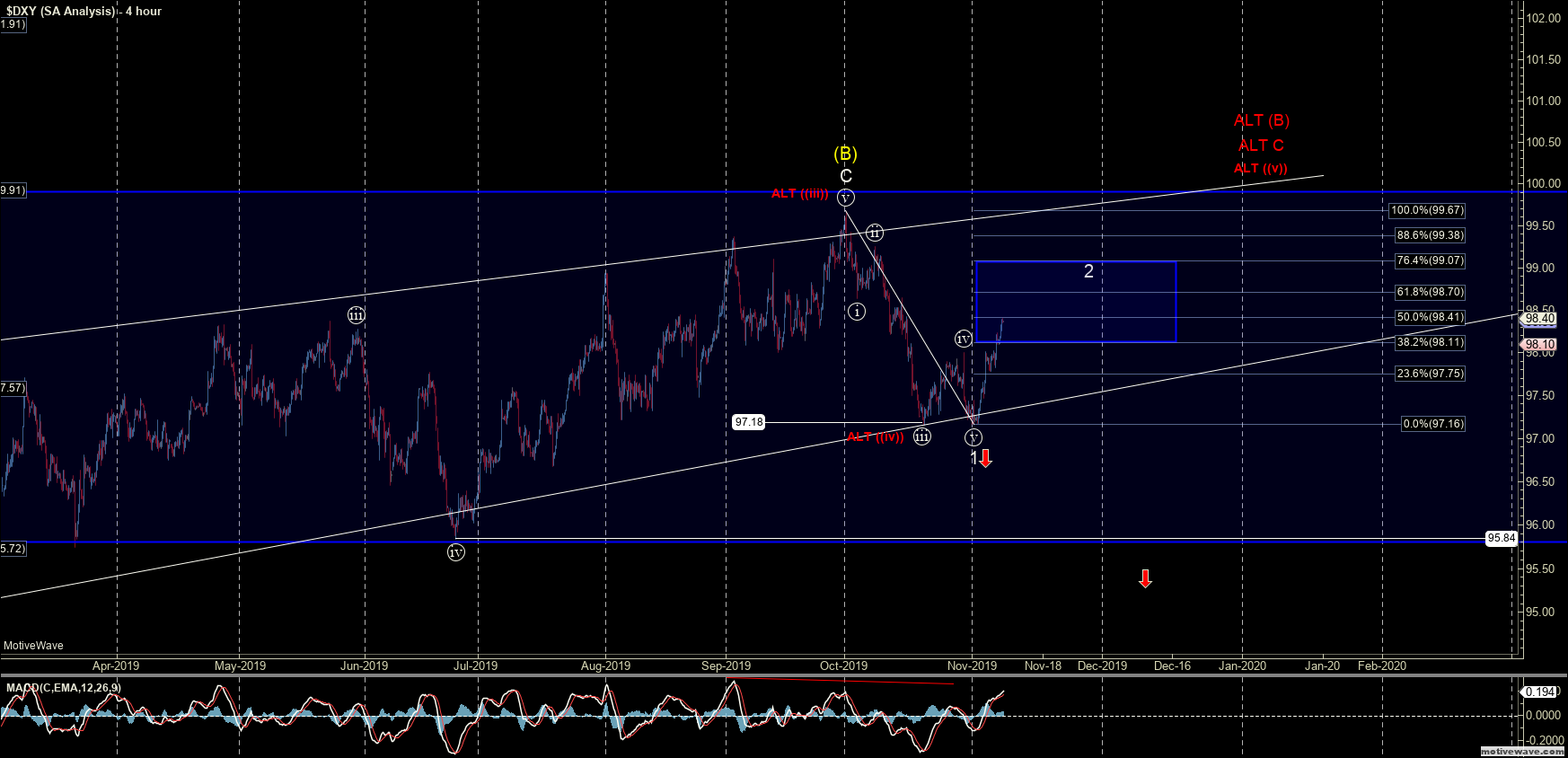 $DXY - (4 hour)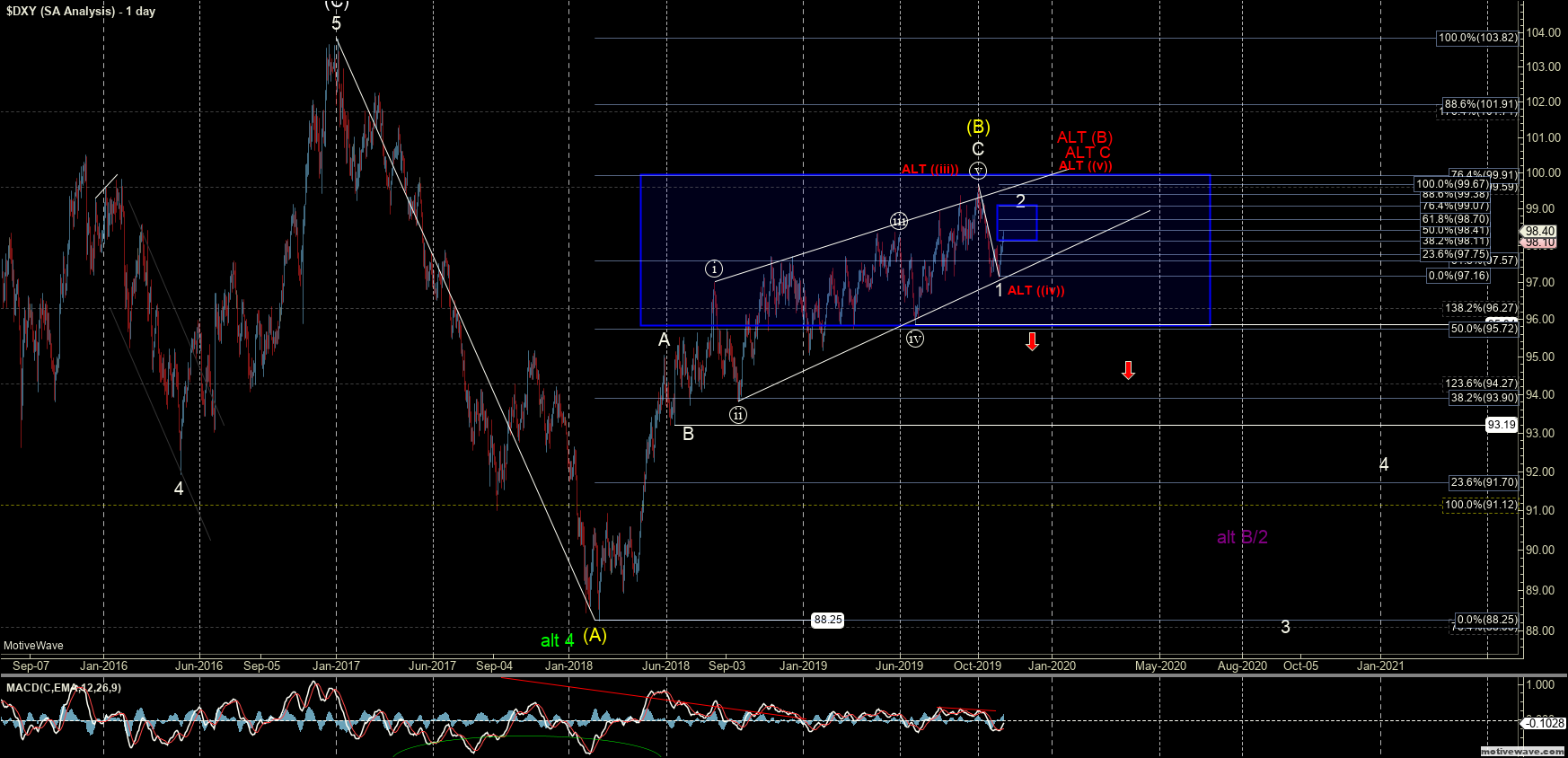 $DXY - (1 day)