Sentiment Cycle by Degrees
My Sentiment overlay on this Daily SPX is meant to track the cycle of sentiment inside the Primary wave 5.
I have done another at a larger time frame recently.
I matched the "Reluctance" phase the the transition from wave (4) into wave (5) which the market continues to struggle with off the June low.
If one were to "zoom in" and show the same sentiment cycle inside the (5) we are most likely in the "Depression" phase. While holding off the "Capitulation" June low and even above the July higher low of "Despondency" spirits are again at extreme relative lows inside this possible bullish start.
The 1-2 could fail. But I am still giving it the BoD here, even if it needs a lower alt 2 toward 3788.
I can certainly see a move off this region getting first over 4130s and then 4260s reaching peek "Apathy" within our (5).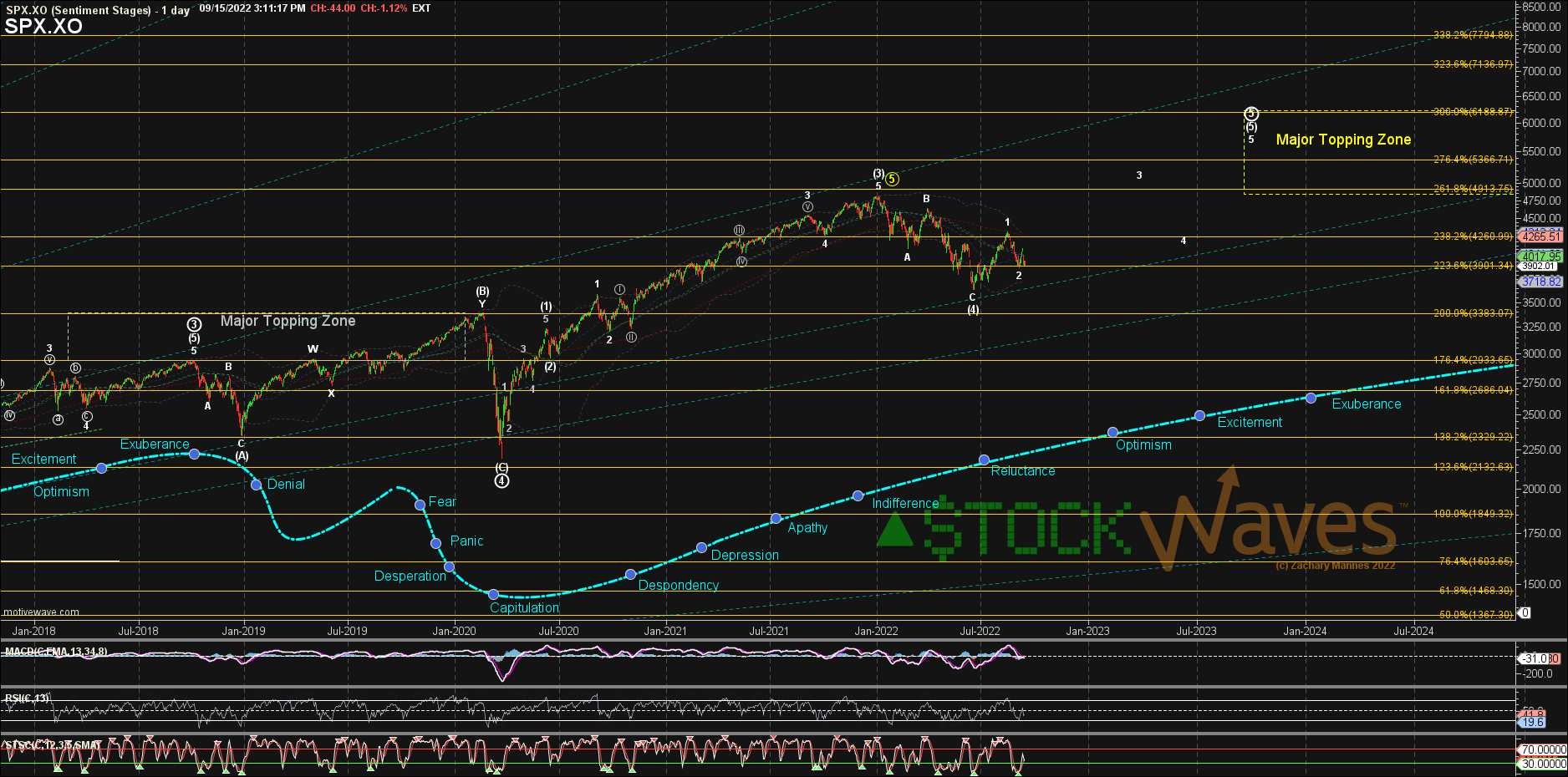 SPX.XO - Sentiment Stages - Sep-15 1511 PM (1 day)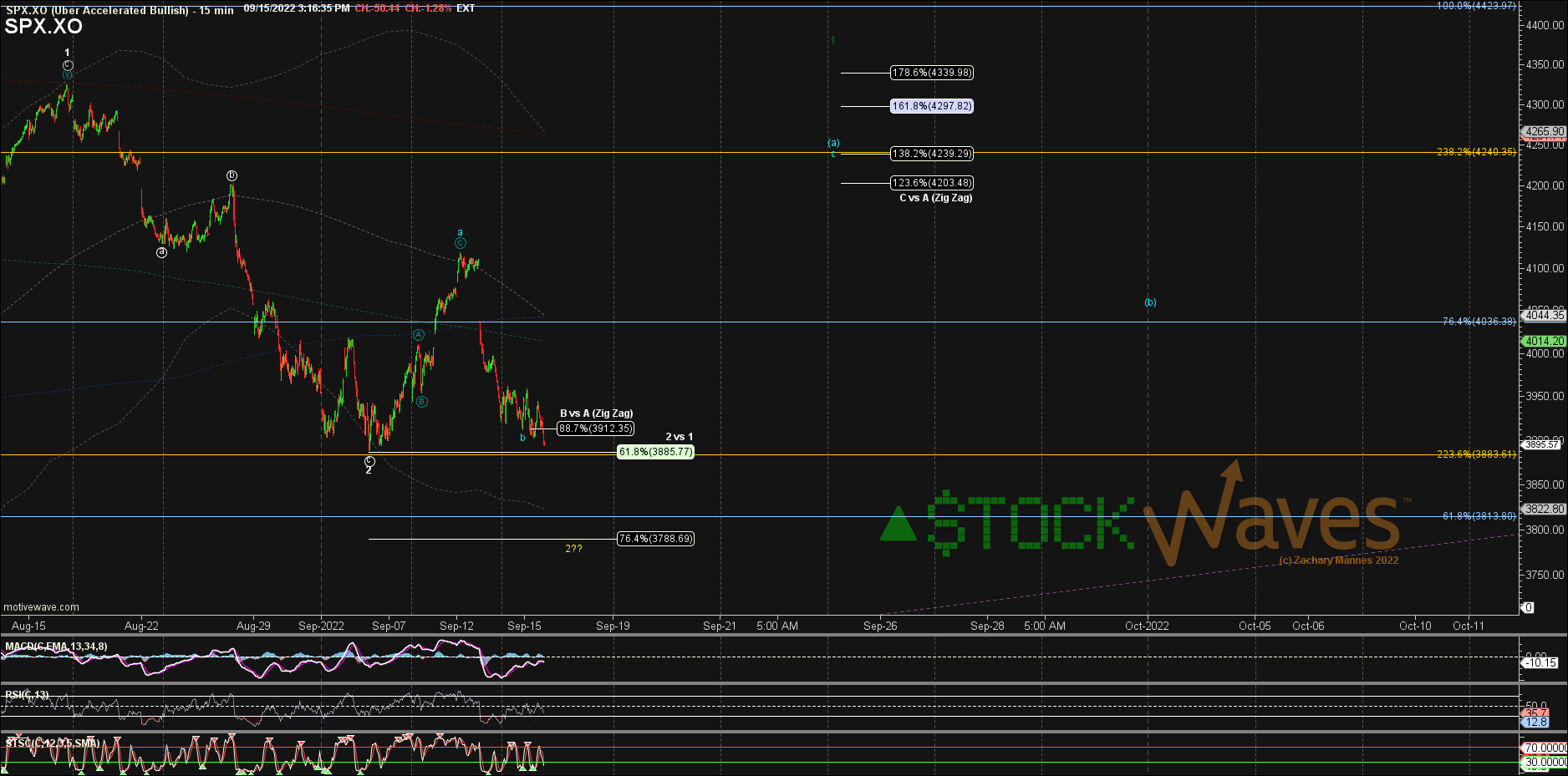 SPX.XO - Uber Accelerated Bullish - Sep-15 1516 PM (15 min)