Sentiment Analysis & NFL: Browns vs Ravens
Dec. 30, 2018
Game Projections: These two teams are almost identically matched, both in skill and in style of play. In general, Cleveland will have a better passing game, and Baltimore's pass defense may not quite be up to the challenge. The Ravens will have a slight advantage on the ground. Both teams have an ordinary propensity for penalties and turnovers. This game is almost too close to call.
GameDay's point spread: Browns by 1.
Over-Under projection: No definitive over-under information is available for this game.
Projected Passing Game / Running Game relative strengths: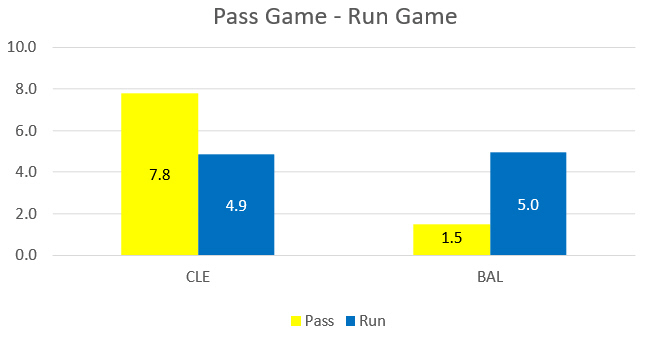 Projected Offensive – Defensive relative strengths: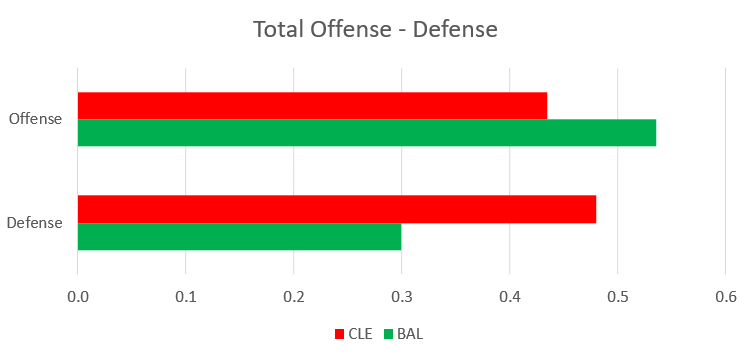 Projected Turnover % and Penalty Yards each team: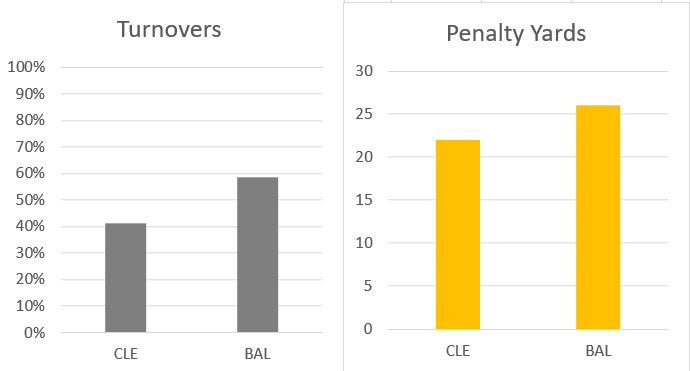 Methodology: The above was based on sentiment analysis of patterns in 8 factors (the same 8 used for MarketMood) found in the team's public presentation and expression. The charts were generated from relative amounts of these factors in team sentiment prior to the game.
Data collection and analysis by Daniel Reader.