Market Analysis for Oct 23rd, 2018
I was previously watching the 60 cent to 70 cent zone in STEEM for a bottom. However, we have not seen a strong bounce off that zone, but very anemic price action. Clearly we do not have an impulse from which to base a bottom count on. So, I have to consider that we may seek the next major long term fib at 40 cents. This is the .618 retrace of all time low to all time high which is a nice five wave pattern. The alternate is the red count on the zoomed in chart which is looking for a diagonal (a 5 wave pattern that is not impulsive in structure. However, price is moving too anemically to believe strongly in that count right now.
Note, that if we bottom at 40 cents the ideal target for (i) is ~$9, where if we have bottomed already, I expect that degree to come in around ~15.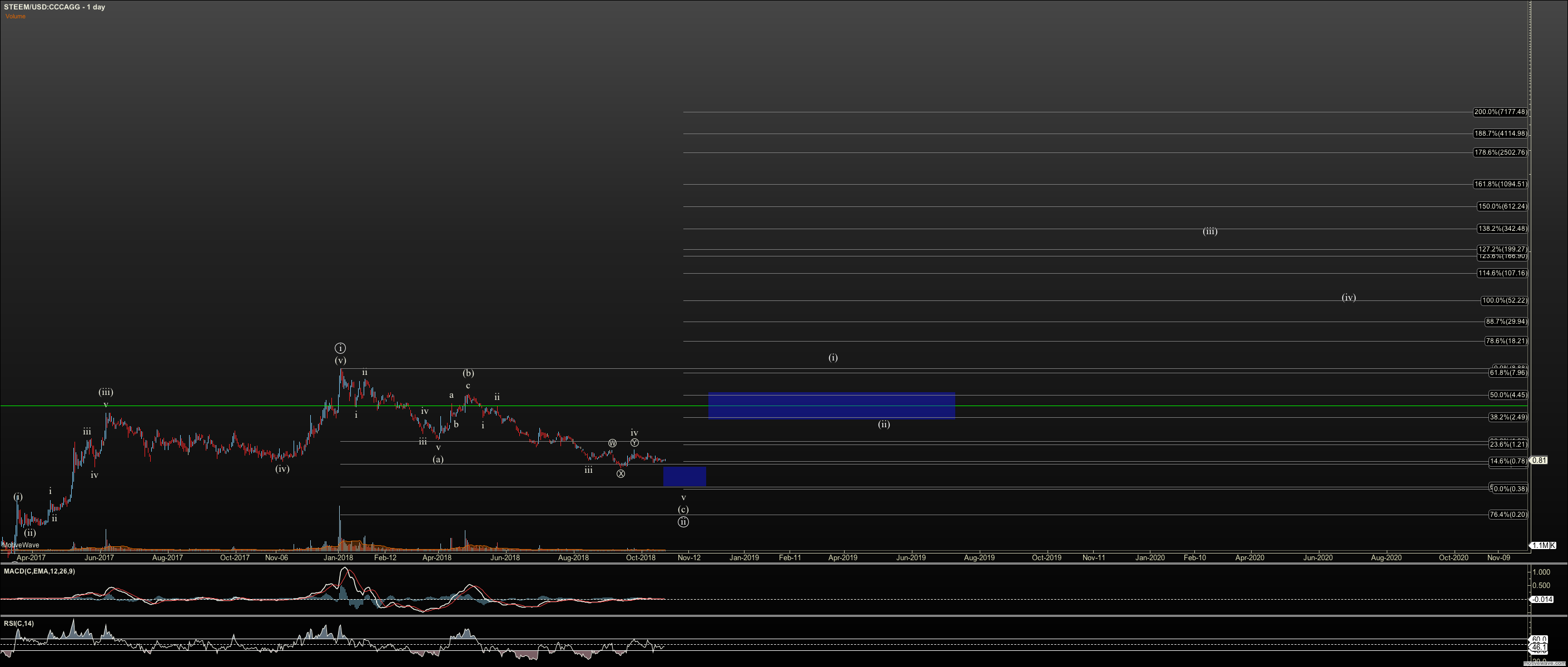 STEEMUSD - Primary Analysis - Oct-23 1518 PM (1 day)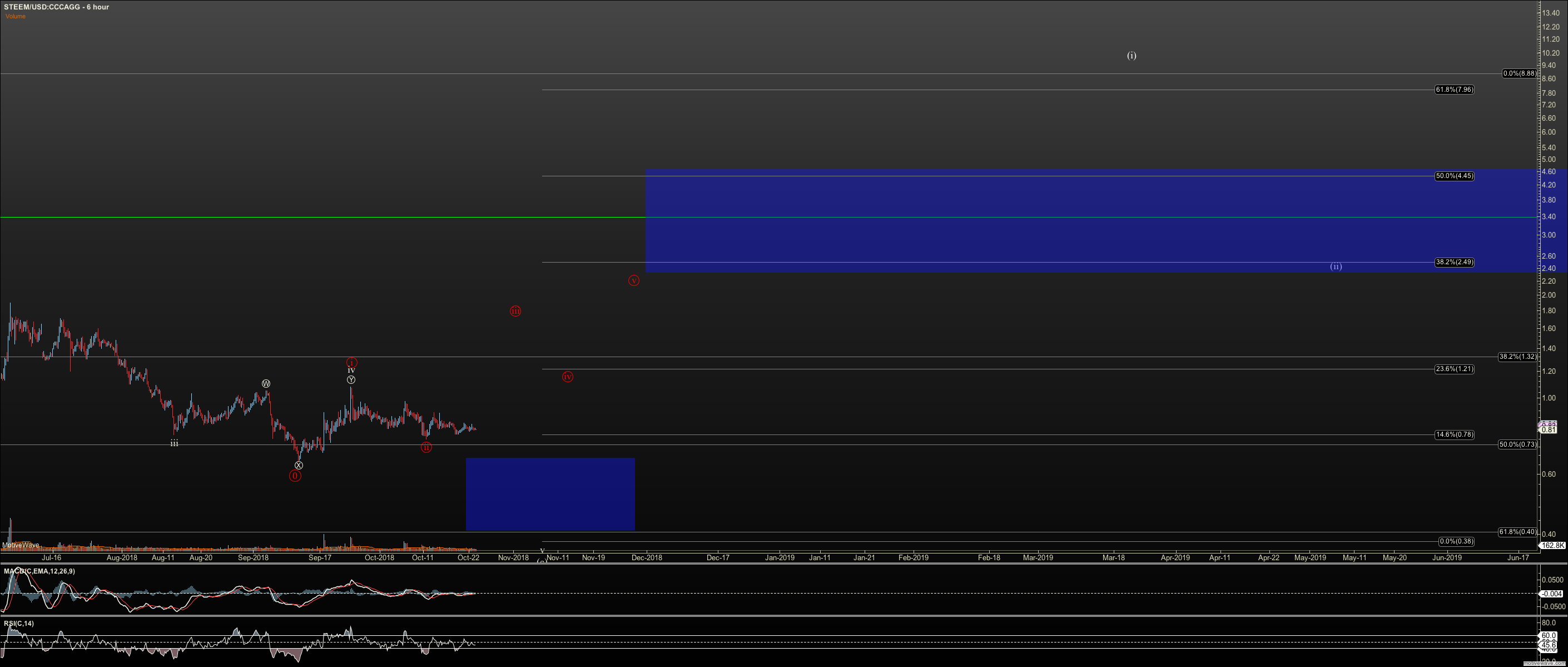 STEEMUSD - Primary Analysis - Oct-23 1525 PM (6 hour)