Today's action was very important in the GDX. As of my writing this, we have turned down from the 16.14 level, and are "hopefully" in the process in developing 5 micro waves down in wave 1 of iii to the downside to lower lows.
However, I am going to strongly warn that if 16.14 gets taken out, it opens the door to the alternative count that the last low was a wave 4 pullback, and we could very well be heading to higher highs to complete 5 waves off the last lows in the GDX. And, as I have mentioned before, that COULD be the first indications that the market has actually bottomed in its long term correction.
For now, as long as GDX remains below 16.14, GLD remains below 112.12, and silver remains below 16.06, the market has provided us with a very narrow window for a set up to lower lows. If those resistance levels are broached to the upside, it opens the door in a big way to a much higher move in the entire complex, with a potential that the GDX may have even bottomed.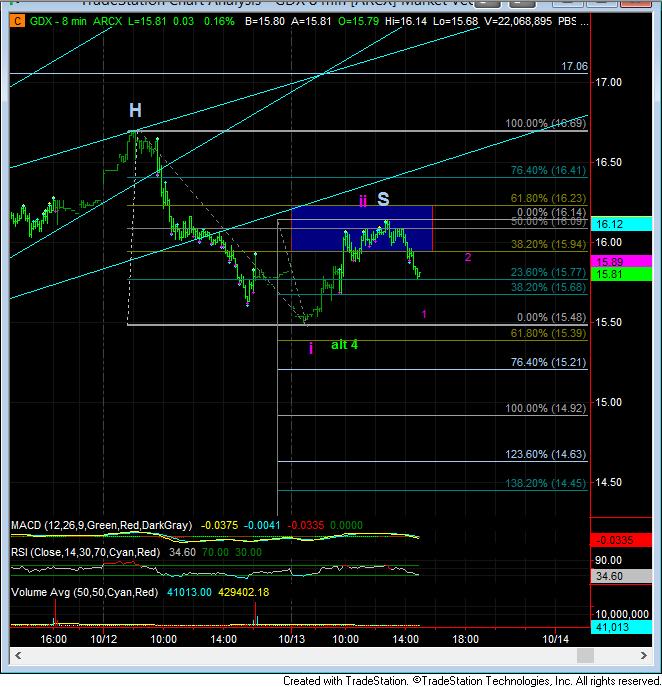 GDX 8 min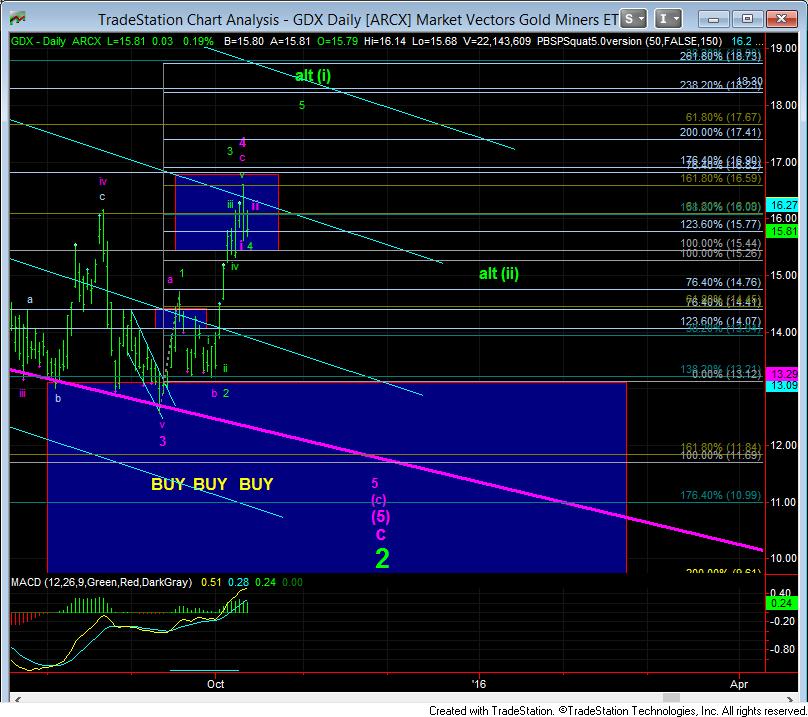 GDX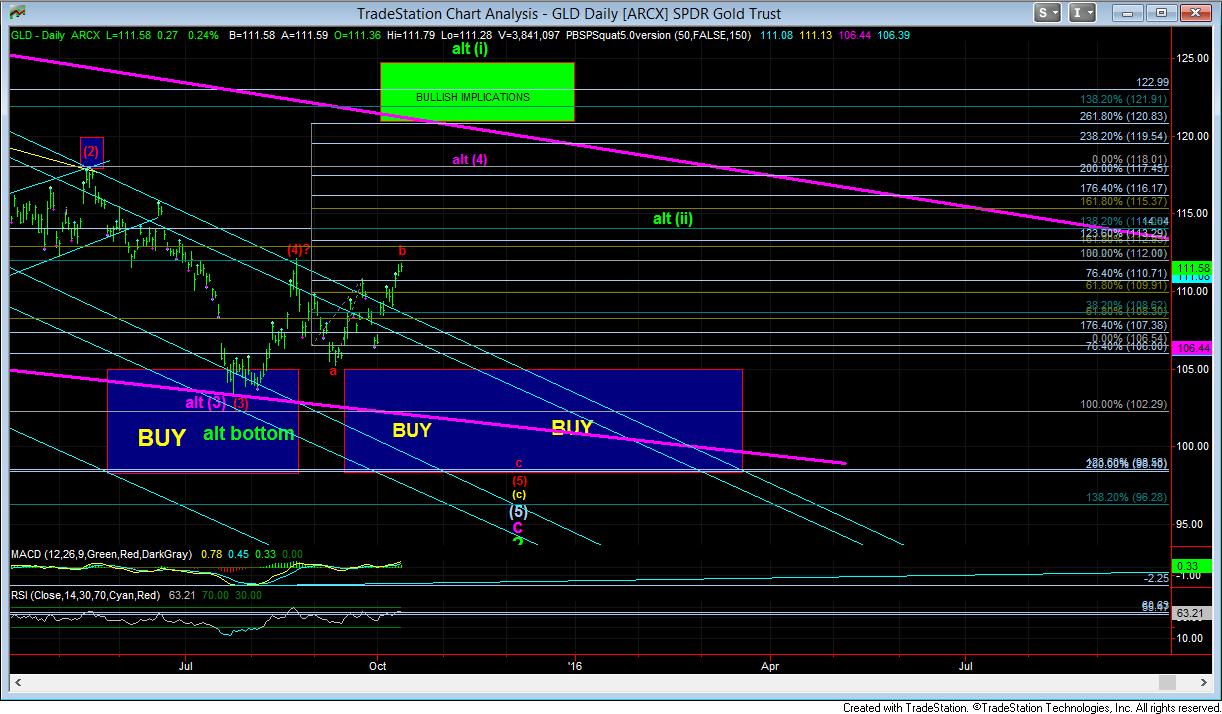 GLDdaily