With today's downside follow-through in the metals more bearish potential, we have now moved past the point of no return for the bears. They now have the bulls on the ropes, and the ball is in their hands.
What that now means is that as long as the market does not move back over what is now resistance, we have a path for a much deeper correction.
But, that does not mean those that are bullish should be resting on their laurels and automatically assuming that the market will fulfill the most bearish scenario. It does mean you remain on your toes and make sure that the resistance levels are respected. And, as long as the resistance levels are respected on bounces, then we will continue lower. And, as we continue lower, we will revise those resistance levels lower and lower.
In the meantime, as I highlighted in my last update, should the GDX drop down to the 30.70 region, then 31.50 becomes our resistance. As long as we remain below that level, then I have a path with our next target down in the 25.70-26.75 region for wave [iii] of iii down.
In GC, we have our pivot to contend with on all bounces, which I also highlighted in my last update.
And, as far as silver is concerned, it still has the best potential for this complex to resurrect itself with this lower low. As long as we hold the 22 region, it is still possible this is just an extension within the c-wave of its wave [ii]. But, as I said, we MUST see a CLEAR 5-wave rally structure off a low for me to even begin consideration of this stick save potential.
For now, all charts are below resistance. So, it is time for the bulls to prove themselves. And, until such time until they are able, I am following the bearish paths lower. But, PLEASE do not rest on your bearish laurels . . . just respect the resistance levels outlined, and let the market tell the story. Do not become a perma-anything at this time.
GC5min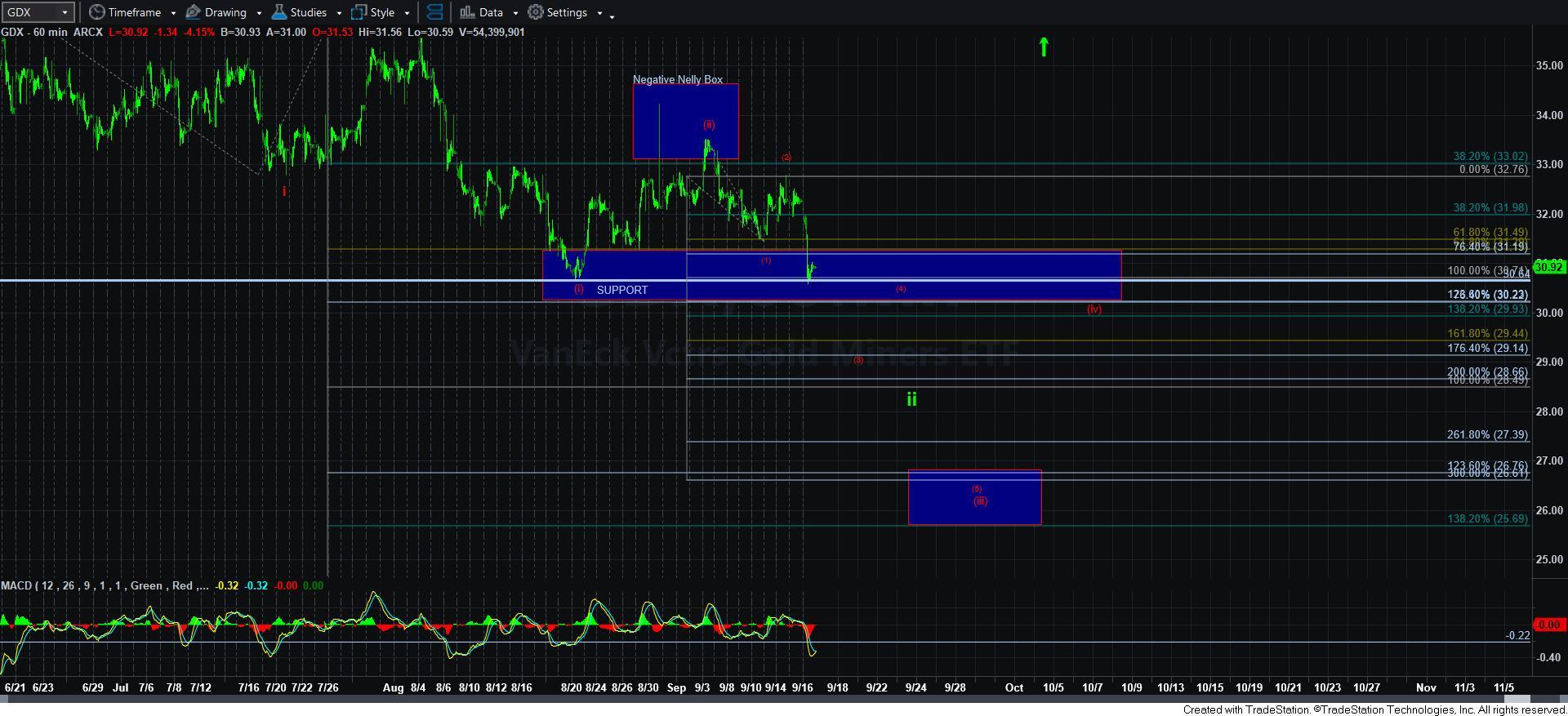 GDX60min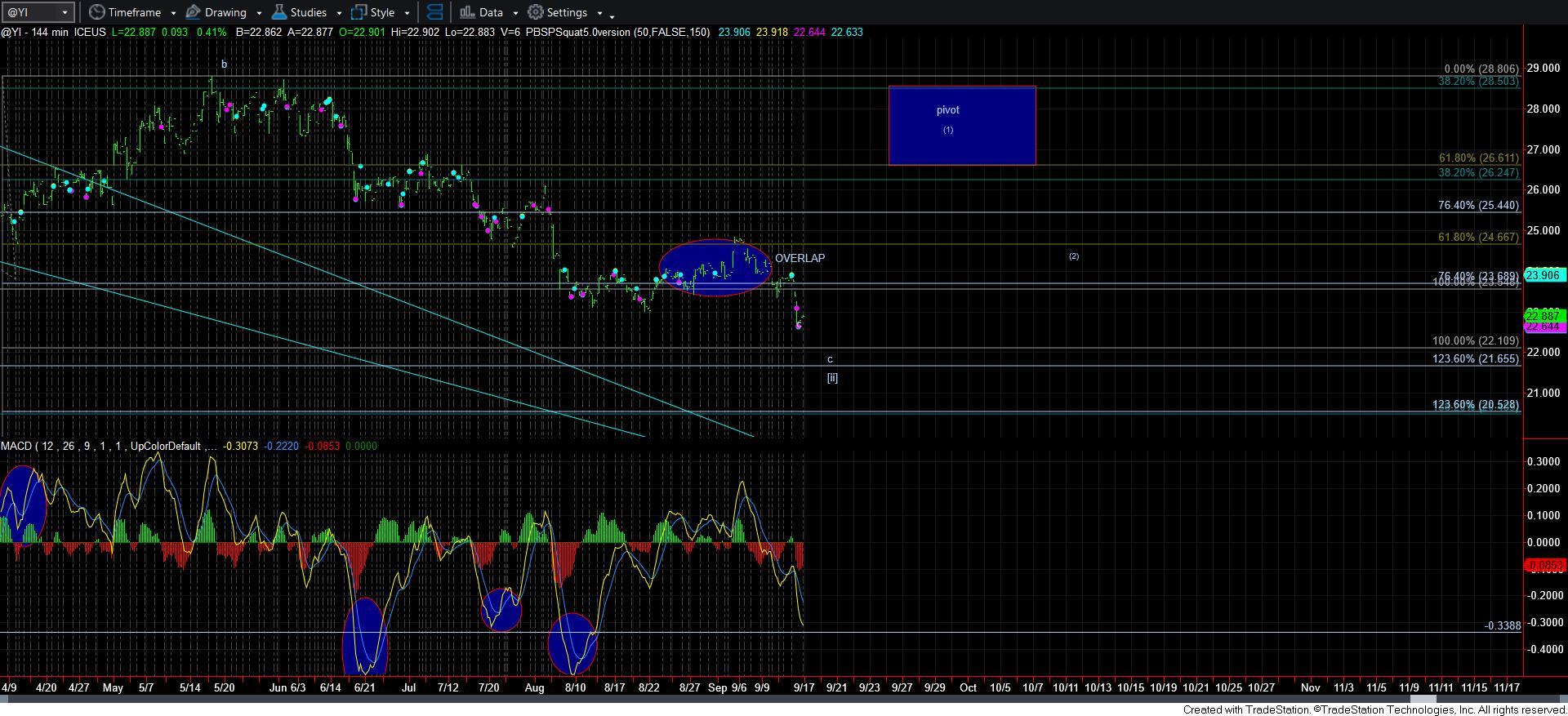 silver144min