It would seem we have attained our targets for this pullback, and we may now have an initial indication that we are ready to rally again.
As I outlined in silver, we have now dropped down to our support box for wave 4, in an a-b-c corrective fashion. Moreover, we also got the 5th wave of the c-wave with the positive divergence I like to see on the 144-minute silver chart. And, once we get back over 25.25, I think we will be starting our wave 5 in the leading diagonal I have been tracking for silver. But, keep in mind, wave 5 will take shape as an [a][b][c] structure, since all waves within a diagonal take shape with 3-wave structures. So, I am not expecting an impulsive move up off these lows to be evident.
However, in GDX, we have also reached a point of [a]=[c], along with appropriate divergences. We also now have a potential [i][ii] structure off those lows which would point us up towards the 39.50 region to complete wave i of 5 of [iii], which should ultimately take us north of 45. I would actually prefer to see it take us to the 47-50 region over the coming months.
As far as GLD is concerned, we came down to the bottom of our pivot for wave 4, and we seem to have a reasonable micro 5 wave rally begun off that low.
Overall, I am expecting today's low to hold, and that we can see bigger signals over the coming week of the next major rally taking hold.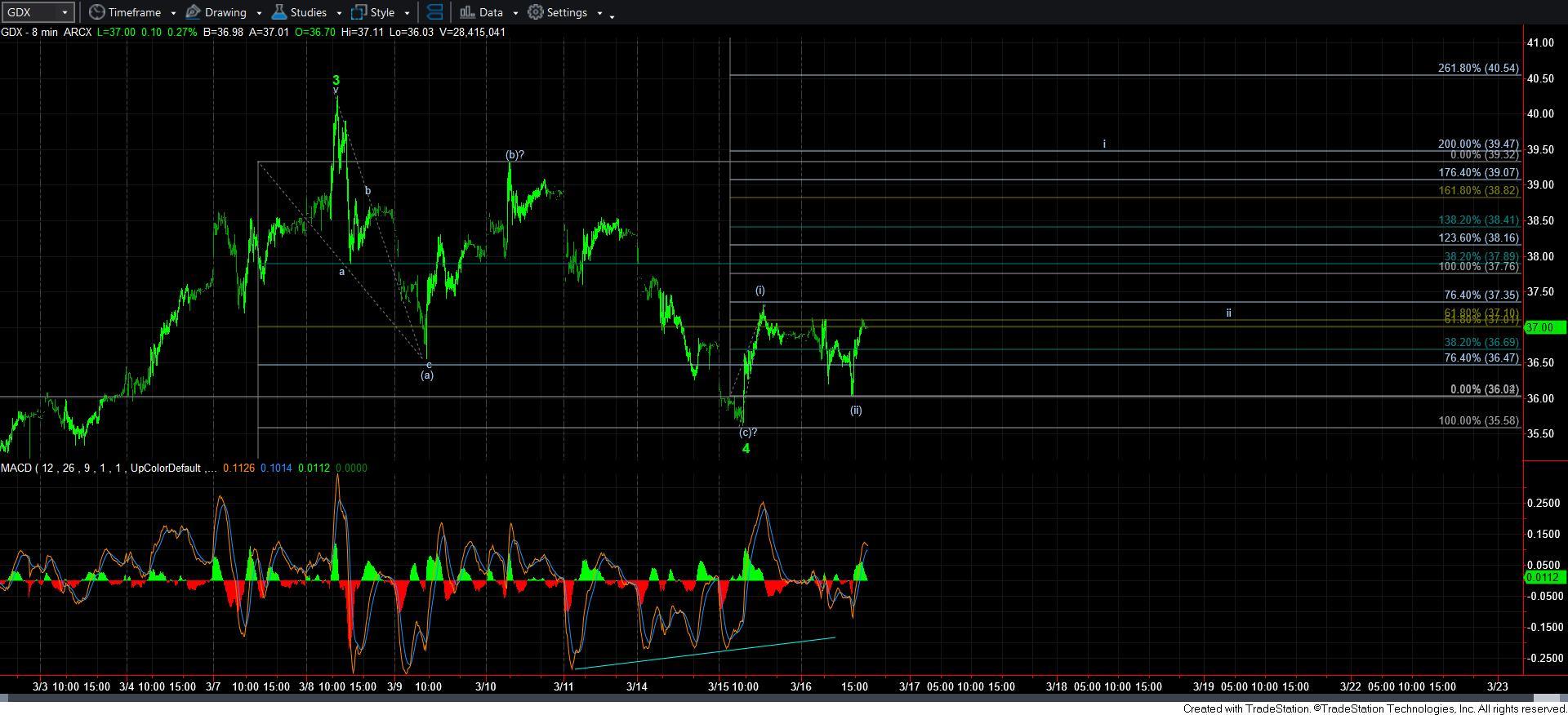 GDX8min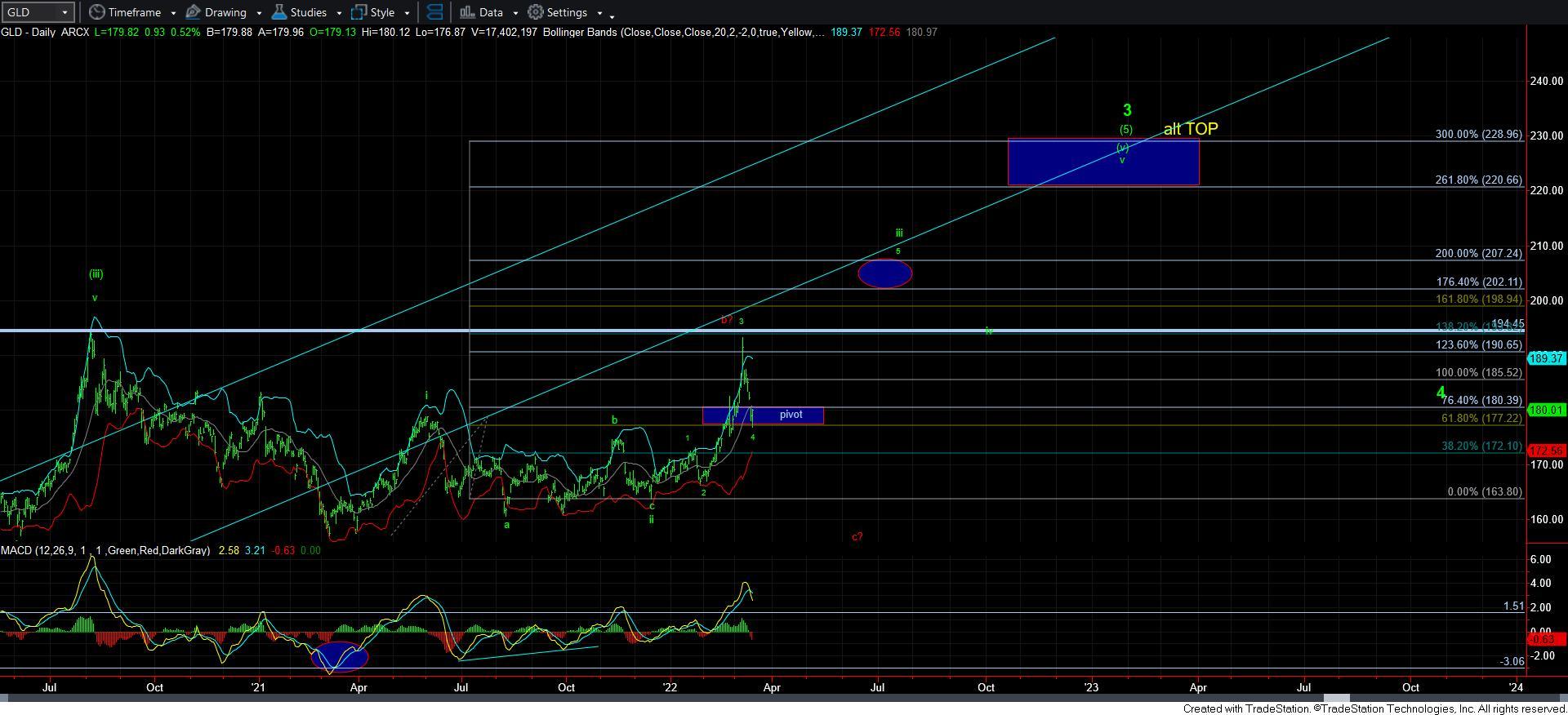 GLDdaily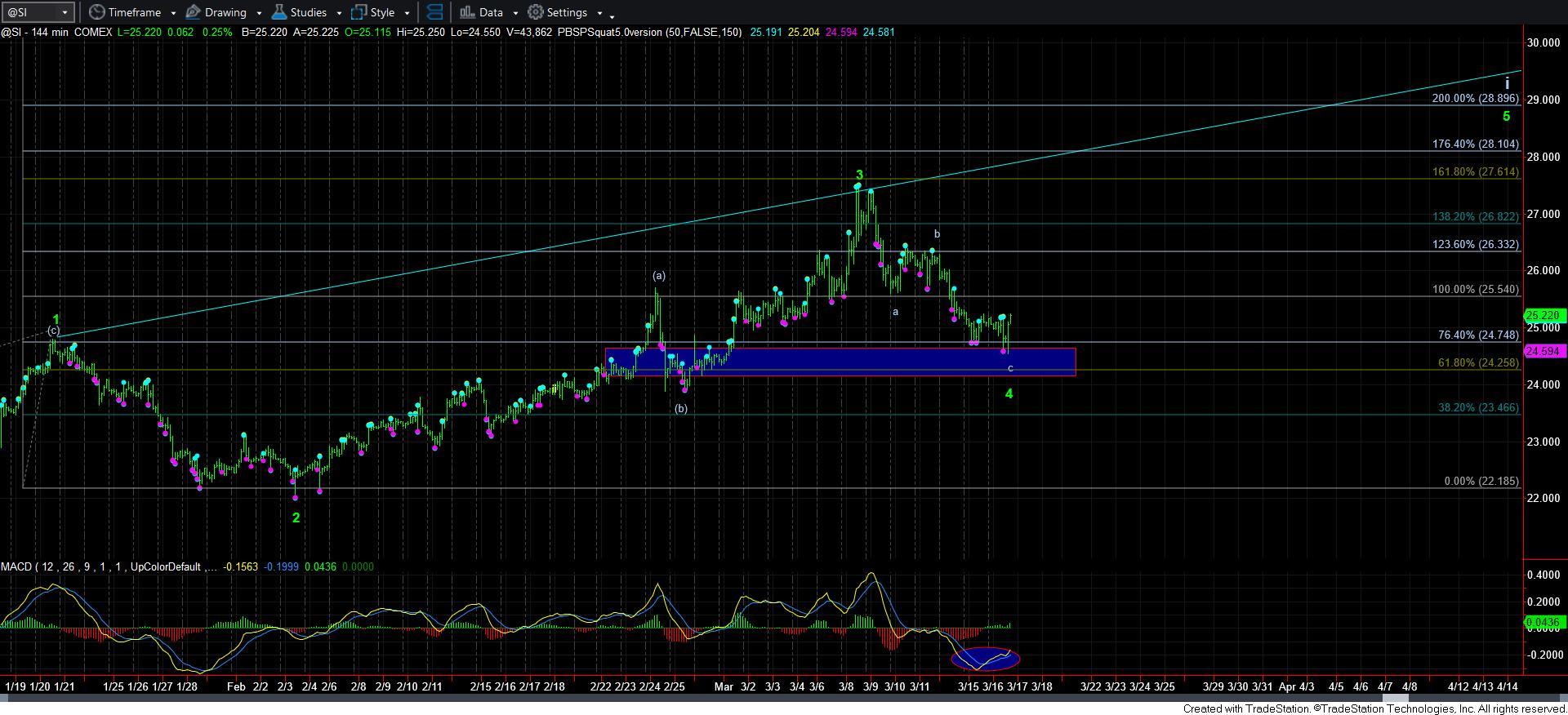 silver144min