Quick Update and Risk Management Reminder
With the spike lower today, the metals have now given us a relatively full downside structure for the various c-waves. So, I want to discuss positioning and risk management.
I think our boxes and notes are relatively good indications for trade management as per stops. Moreover, if you are not comfortable buying here, please do not fret. The upside is quite considerable so you do not have to get aggressive here if it does not meet your personal risk parameters.
Remember, we will still need to see another (i)(ii) develop before we are ready to break out in earnest. Therefore, you can always choose to wait for the wave (ii) to add positions, and set stops at the bottom of wherever we strike down here. You can also add more positions on a further breakout thereafter over wave (i), as we confirm the heart of a 3rd wave. So, there is no need to be in a rush, as this will not happen tomorrow.
Also, for those that like traditional TA, look at the silver chart. Note how a (i)(ii) set up will likely provide us with a very nice inverted heads and shoulders pattern.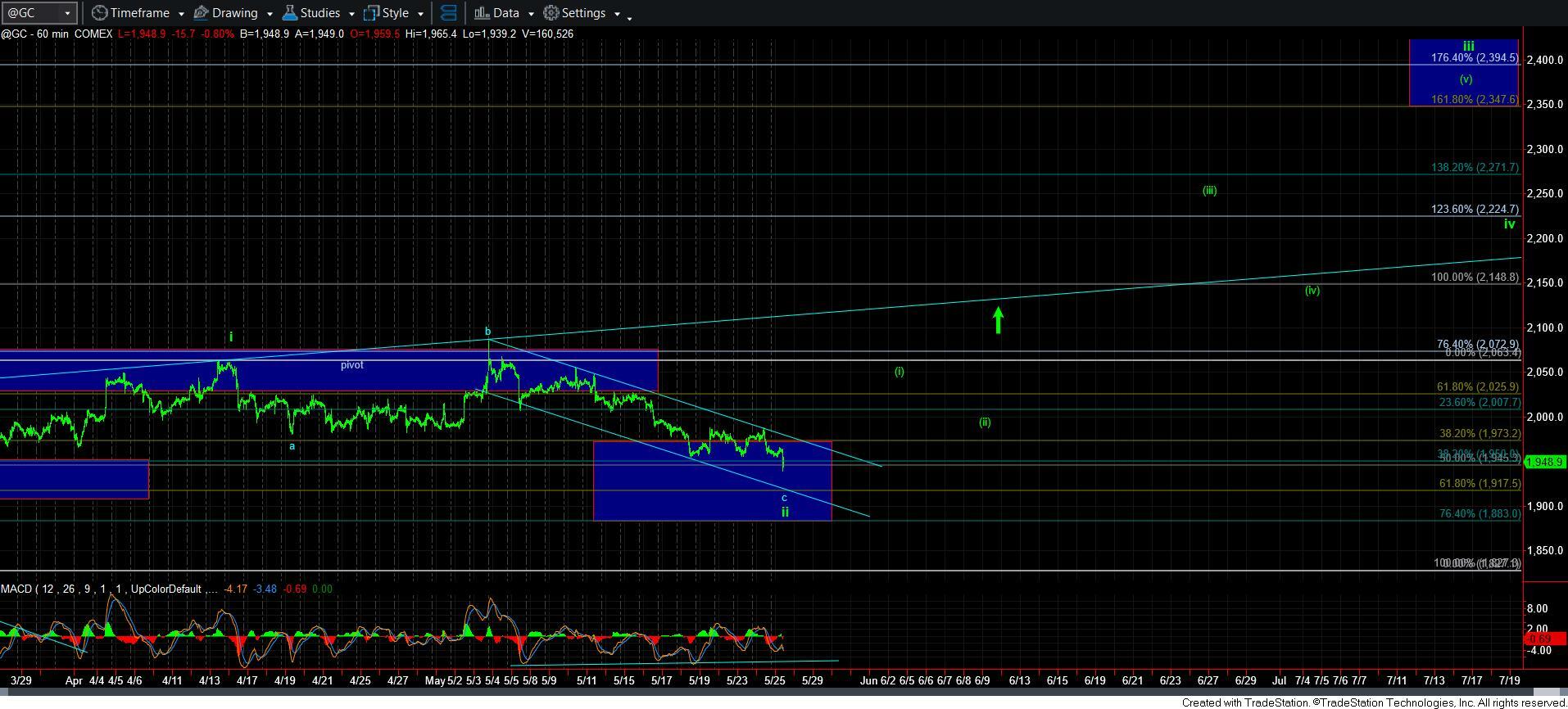 GC60min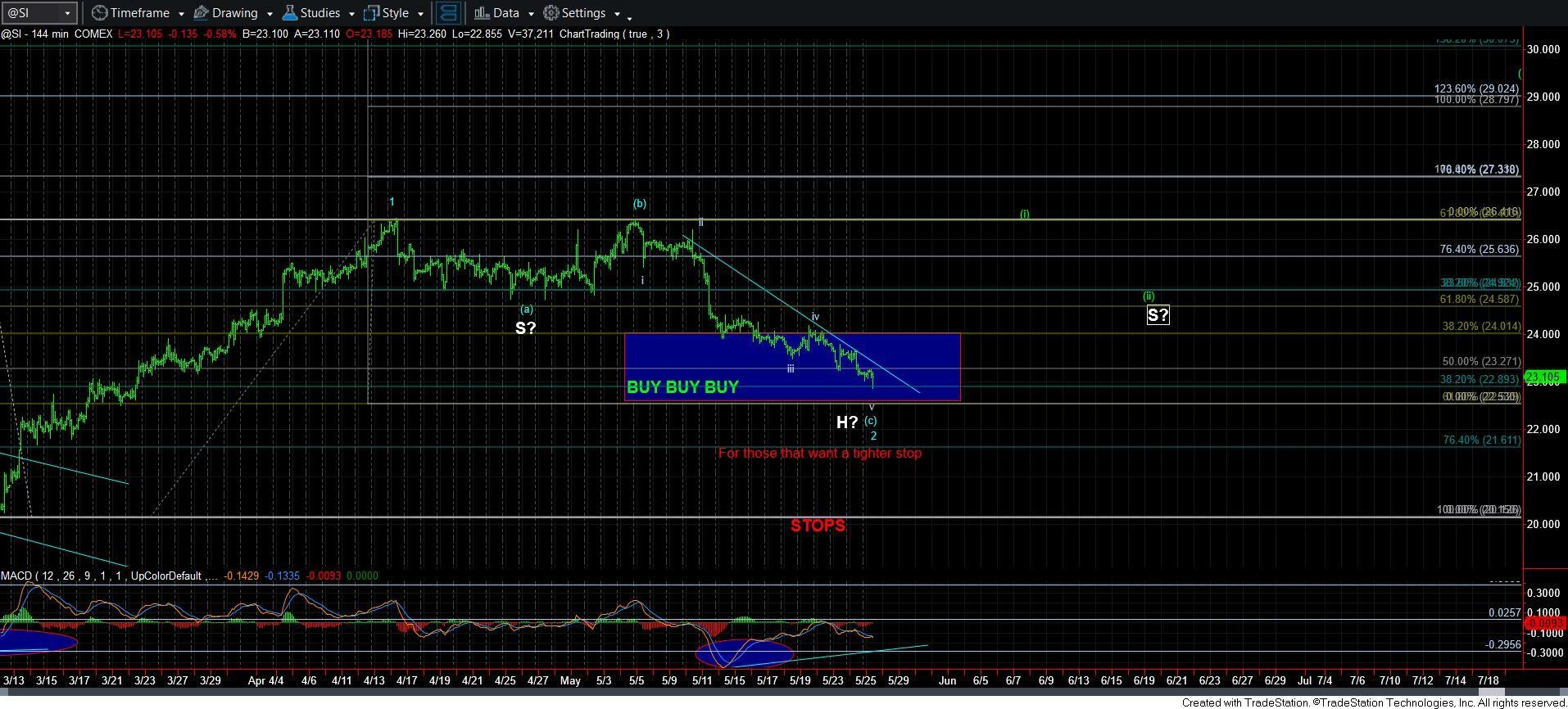 silver-144min