While the structure is still very much within the bounds of expectations across the various metals charts we track, I am going to note one issue I do have with silver. The MACD is not giving us the type of bottoming structure that I really like to see. Of course, when we see these types of strong drops, we can still strike a bottom without getting that divergence. But, it is still something that is a bit of a concern to me.
So, from a risk management standpoint, if we see a break below 20.90, I will likely stop out of my aggressive positions, as it does open the door to a move as low as the 18-18.75 region.
For now, I have sold 50% of the remaining protective put positions, and will sell the rest if I see an impulsive move through 22.50 in silver.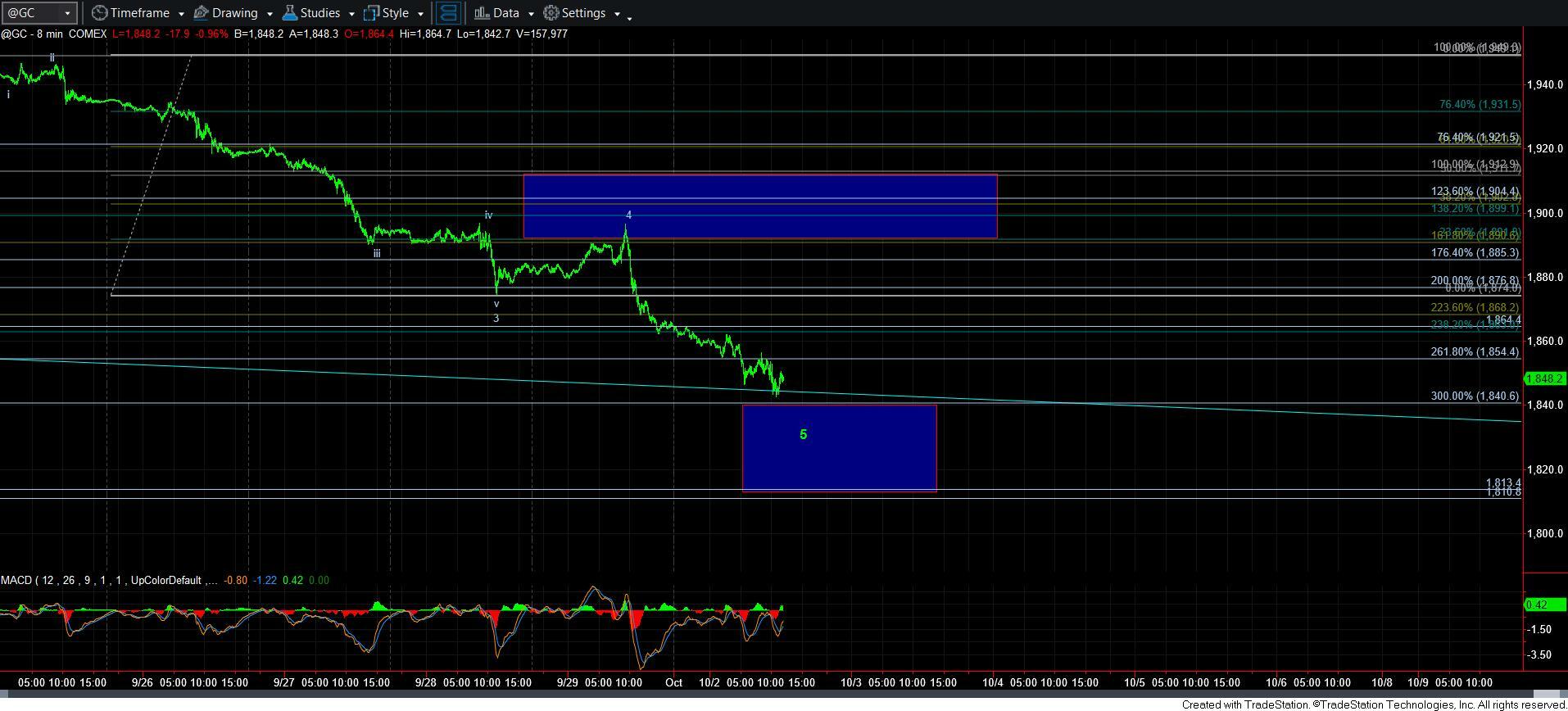 GC8min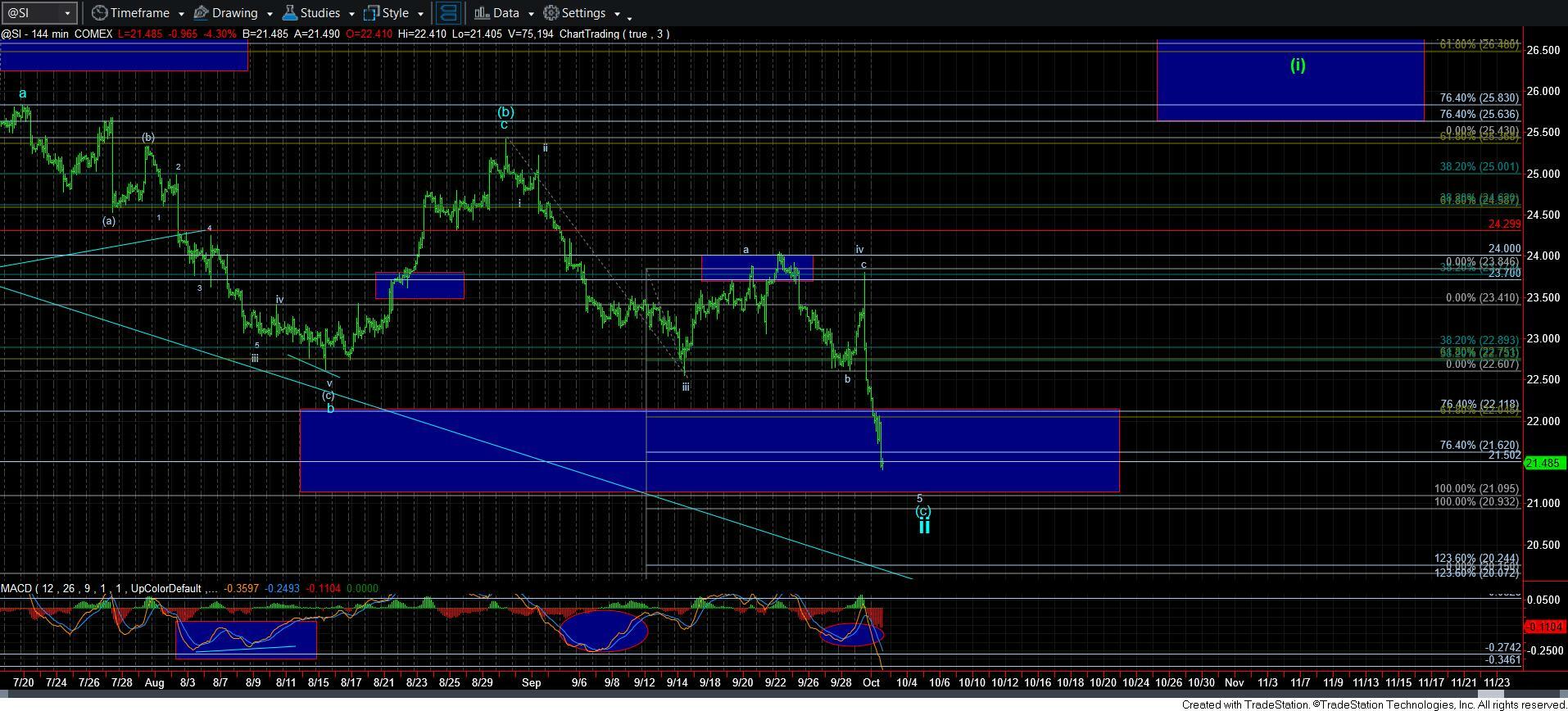 silver-144min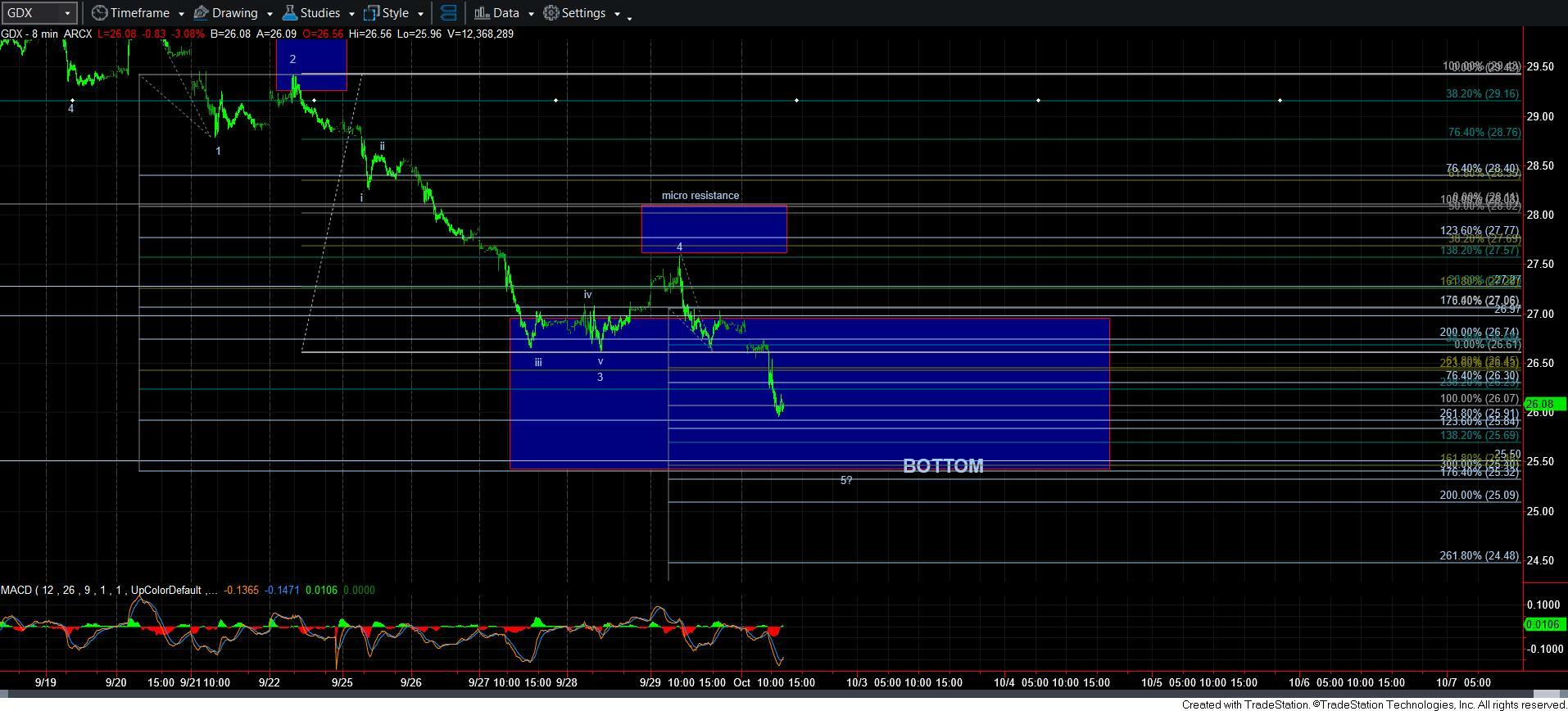 GDX8min