Quick Update - Market Analysis for Nov 4th, 2021
The bounce I was expecting in the metals complex may turn out to be a bit more than a bounce. I have been tracking the potential that this rally off the low in GDX is developing as a 5 wave structure. If we can continue to a higher move into the box above without breaking back below the pivot, then I have a reasonable 5 wave rally. That means we may have a (i)(ii)ii-ii structure developing. So, if the market completes 5 up, provides us with a corrective wave ii back, and then takes out the high of wave i, I will likely go aggressively long in the complex, and will provide stop parameters.
However, if we fail, and turn back down below the pivot before that occurs, that is a bearish indication. Time for bulls to step up if they are going to take us up sooner rather than later.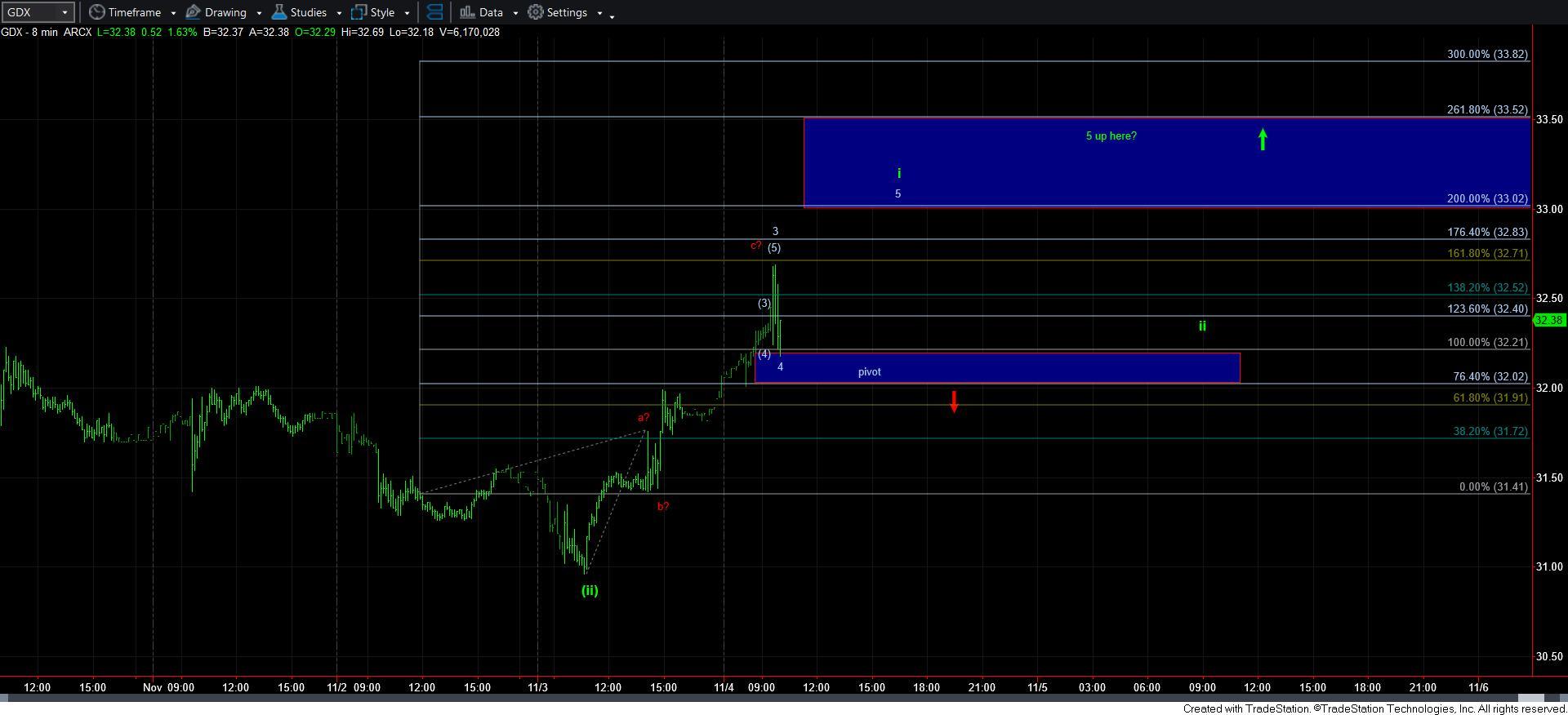 GDX8min