Quick Update - Market Analysis for Nov 6th, 2018
As we go into the evening, while the GDX still retains a downside set up, its inability to follow through on this immediate set up has opened the door to another rally up to the 22 region. Should we break out over yesterday's high, the door opens for a 22 target.
I noted a similar type of set up in silver too earlier today.
So, before the market closed, I wanted to at least highlight this potential if we break out over yesterday's high. Clearly, we would need follow through over the high struck the prior week at 21.51 . . but that would seal the deal for at least the 22 region.
Maintaining below yesterday's high will clearly keep pressure down, pointing to the 15-16 region.
We are at a short term tipping point.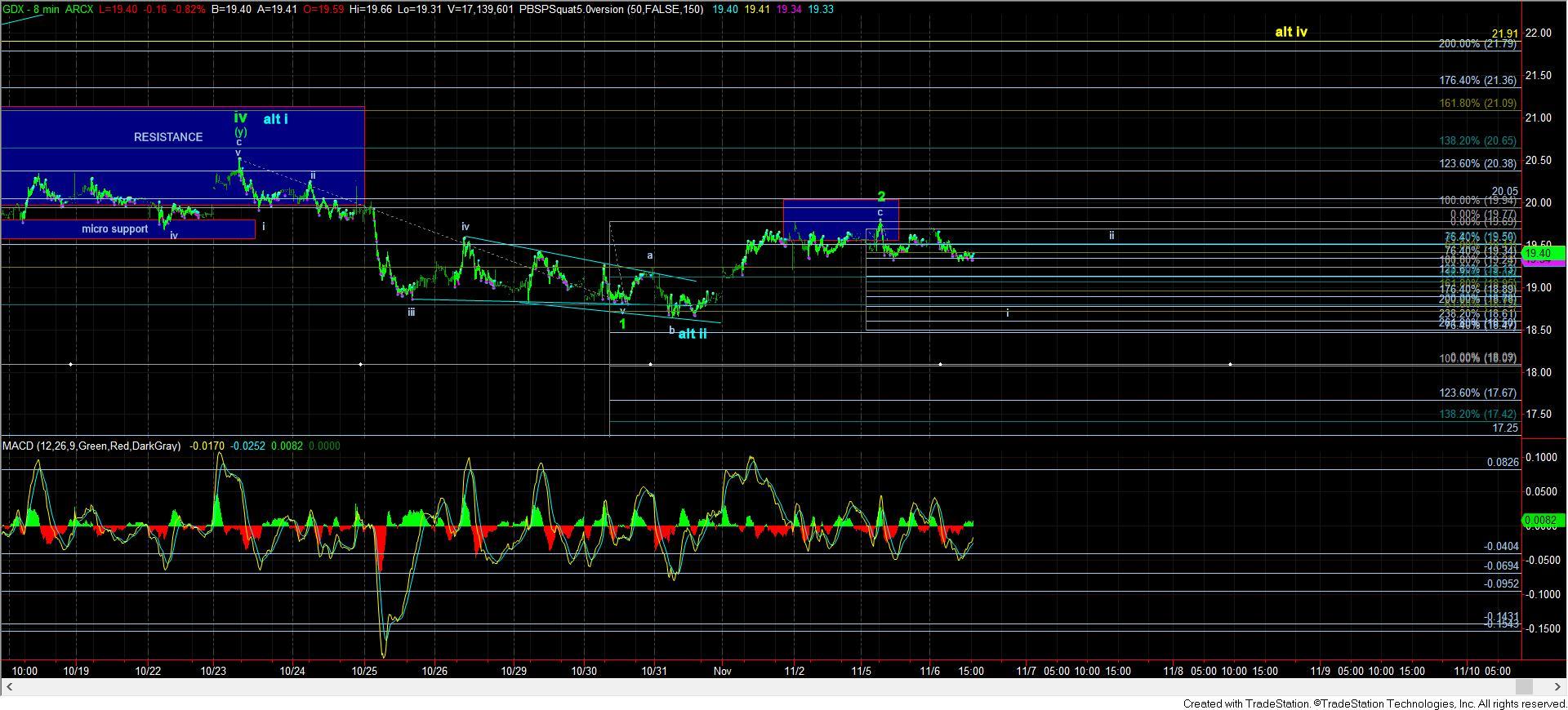 GDX-8min