Quick Update - Market Analysis for Aug 29th, 2017
I want to provide a quick bigger picture update now that we have broken through resistance. I have added a MAJOR BULL MARKET PIVOT on the daily chart. This is going to be the next major test for this market. The 28 region would be the target for this move even if the yellow count is in play. That means that if the market does continue with this strength and strikes the 28 region, and then breaks back down below the 25 region it would open the door to a larger degree wave ii.
Now, I want to be clear that THIS IS NOT my primary count. But, it is something of which we all need to be aware.
On the micro pattern, I have moved micro support up on the 8 minute chart, as long as we remain over support, I expect we will subdivide higher.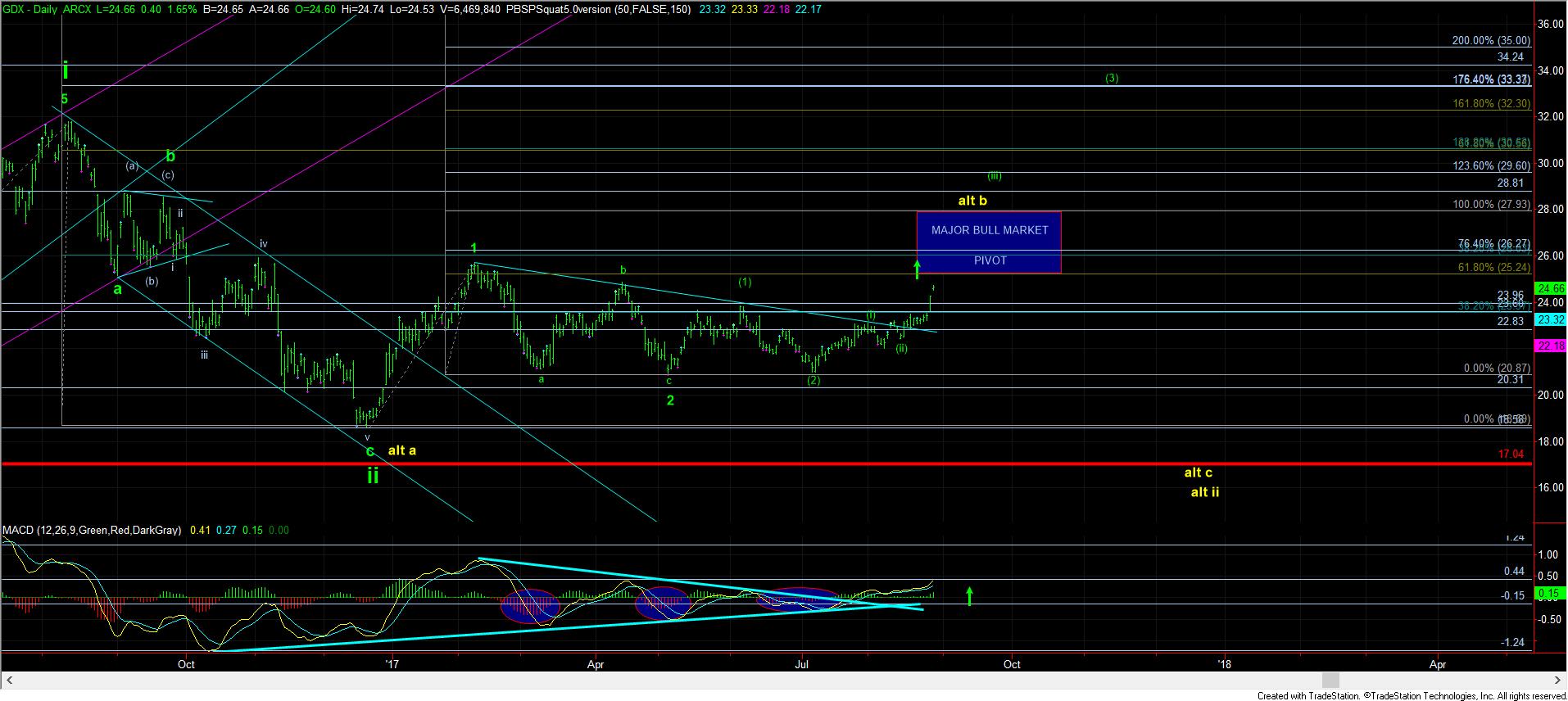 GDXdaily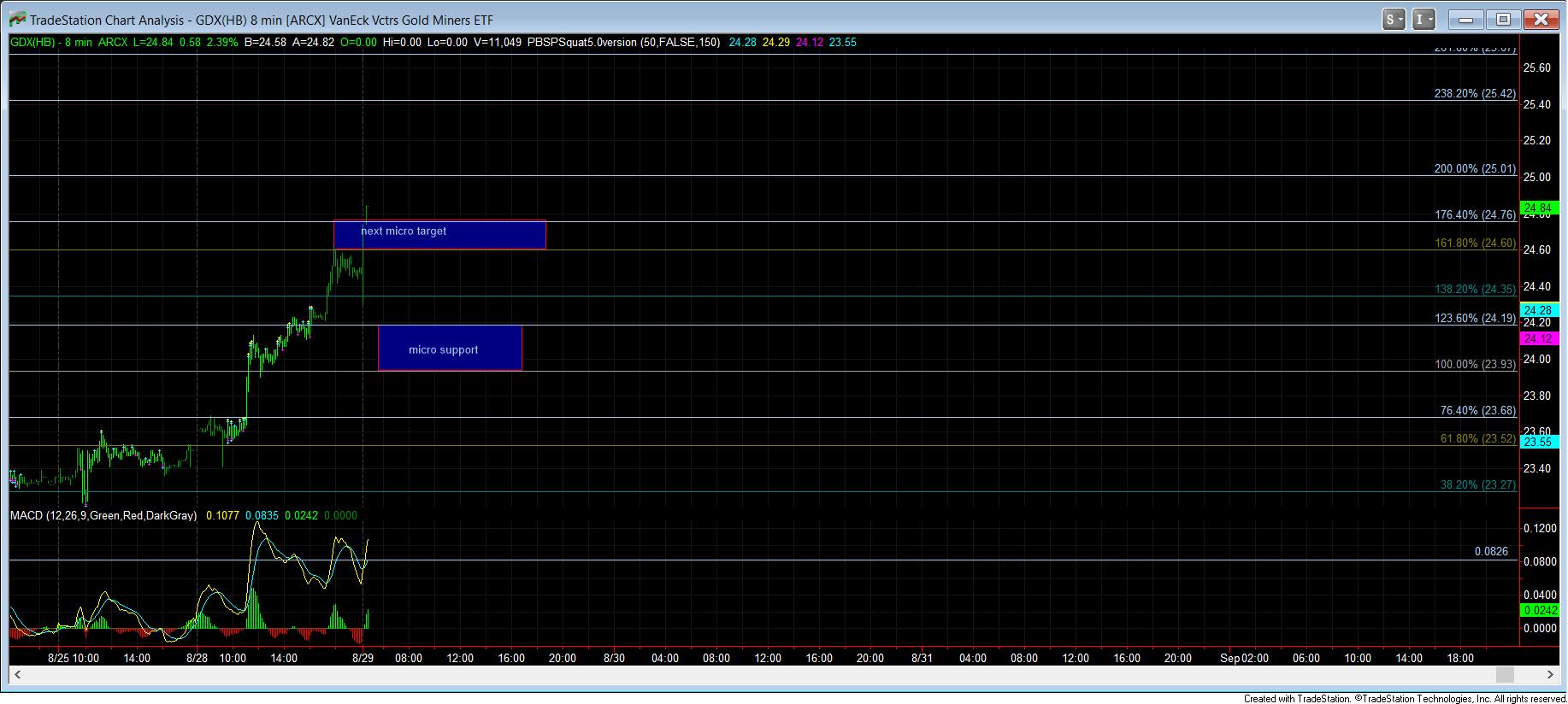 GDX-8min