Quick Metals Update - Market Analysis for Jul 27th, 2023
This is actually a very interesting drop in metals. Let me explain.
When you see spike down's like we are seeing in gold and silver, I would first think c-wave. So, there is still some potential that these are simply the c-wave in a bigger wave iv in both those charts.
Another reason I am considering this potential is that GDX is also generally holding its 4th wave support as well.
So, I would now say that if the next "bounce" is clearly impulsive in silver, then it gives me more support that this is simply the c-wave in a more protracted wave iv. If it is corrective, then it likely means further downside to come in a bigger 2nd wave structure. But, based upon the initial indications, I am leaning a bit towards this being the completion of the 4th wave.
Furthermore, if we can move through the 24.75 region in impulsive fashion, that should strongly indication we are in wave v. Otherwise, a corrective rally that is unable to break through micro resistance keeps pressure down.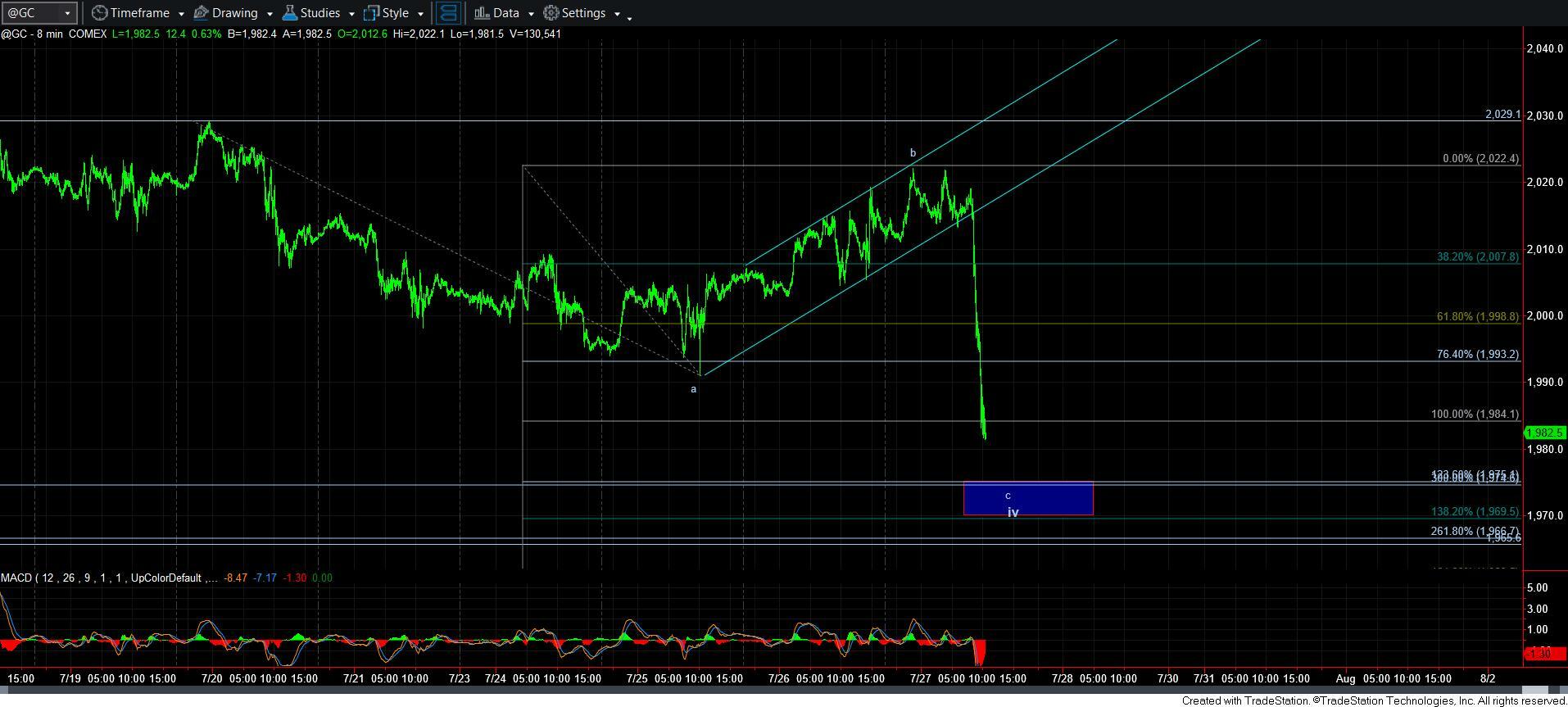 GC8min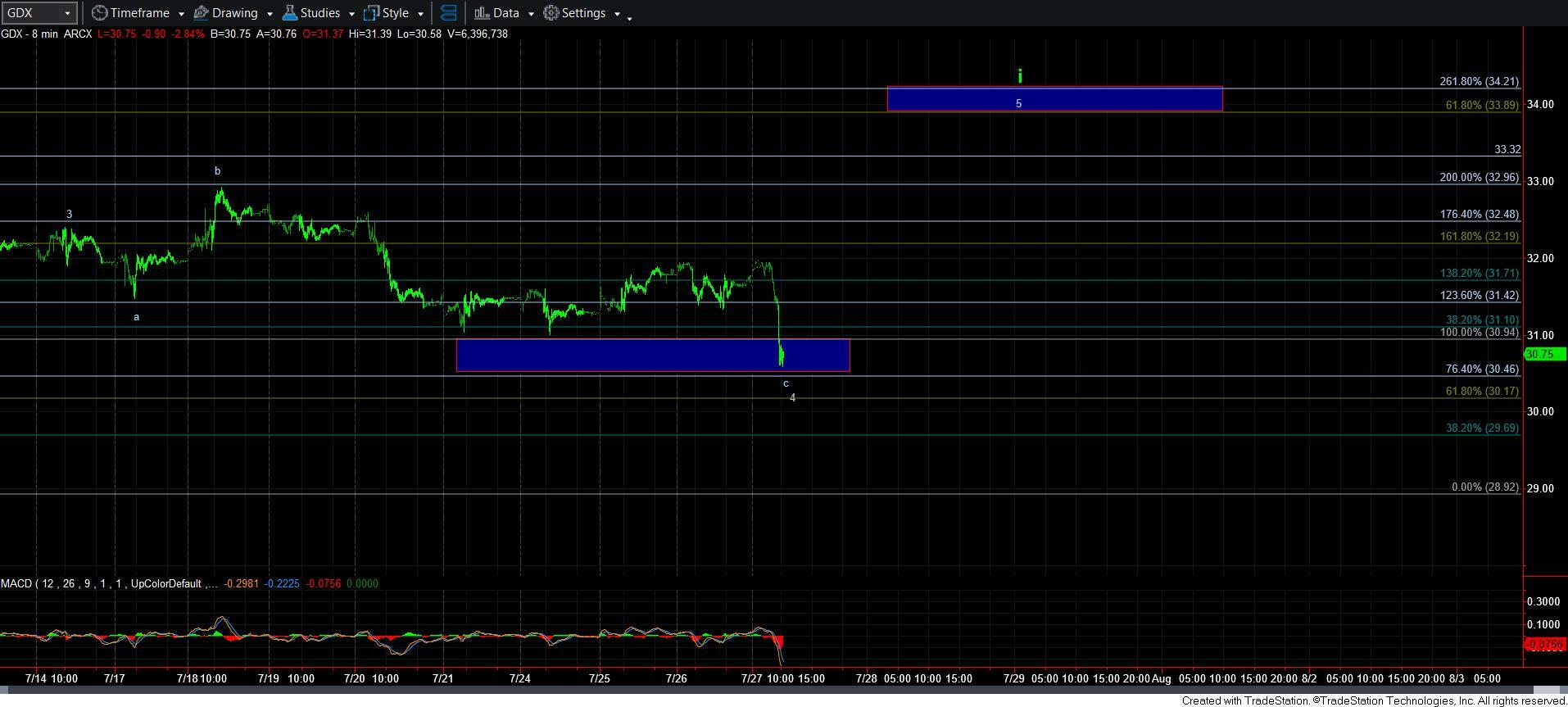 GDX8min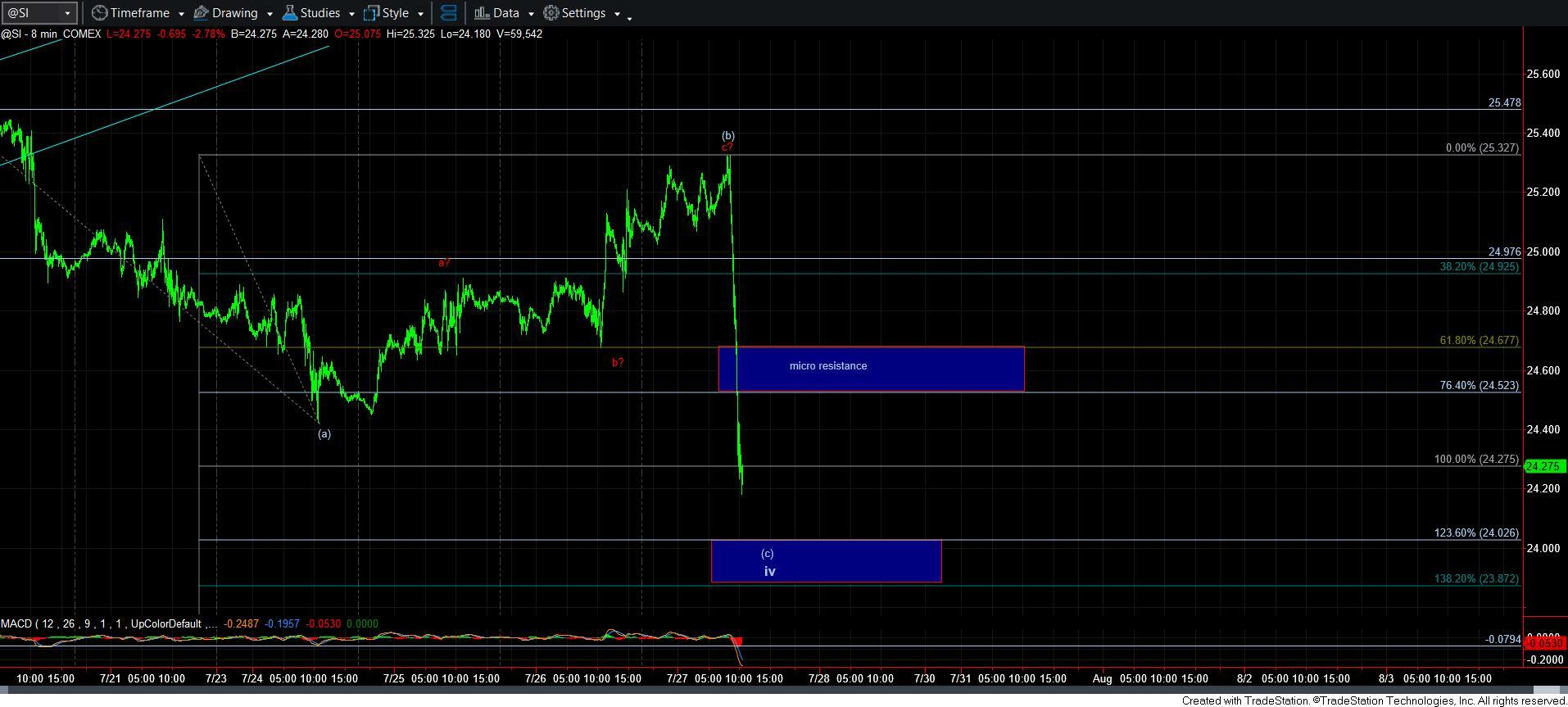 silver-8min