Quick Metals Update - Market Analysis for Jan 23rd, 2023
Silver seems to be approaching the top of its support target. But, take not that GDX is not even close, and GC is seemingly just getting started.
So, you have to consider how aggressive you want to be in here. For those that are not very aggressive, you can always wait for silver to complete this ii, hold support, and then set up the next 1-2 before you begin getting aggressive.
Remember, there is no one "right" way to do this. There is just issues of levels of risk tolerance.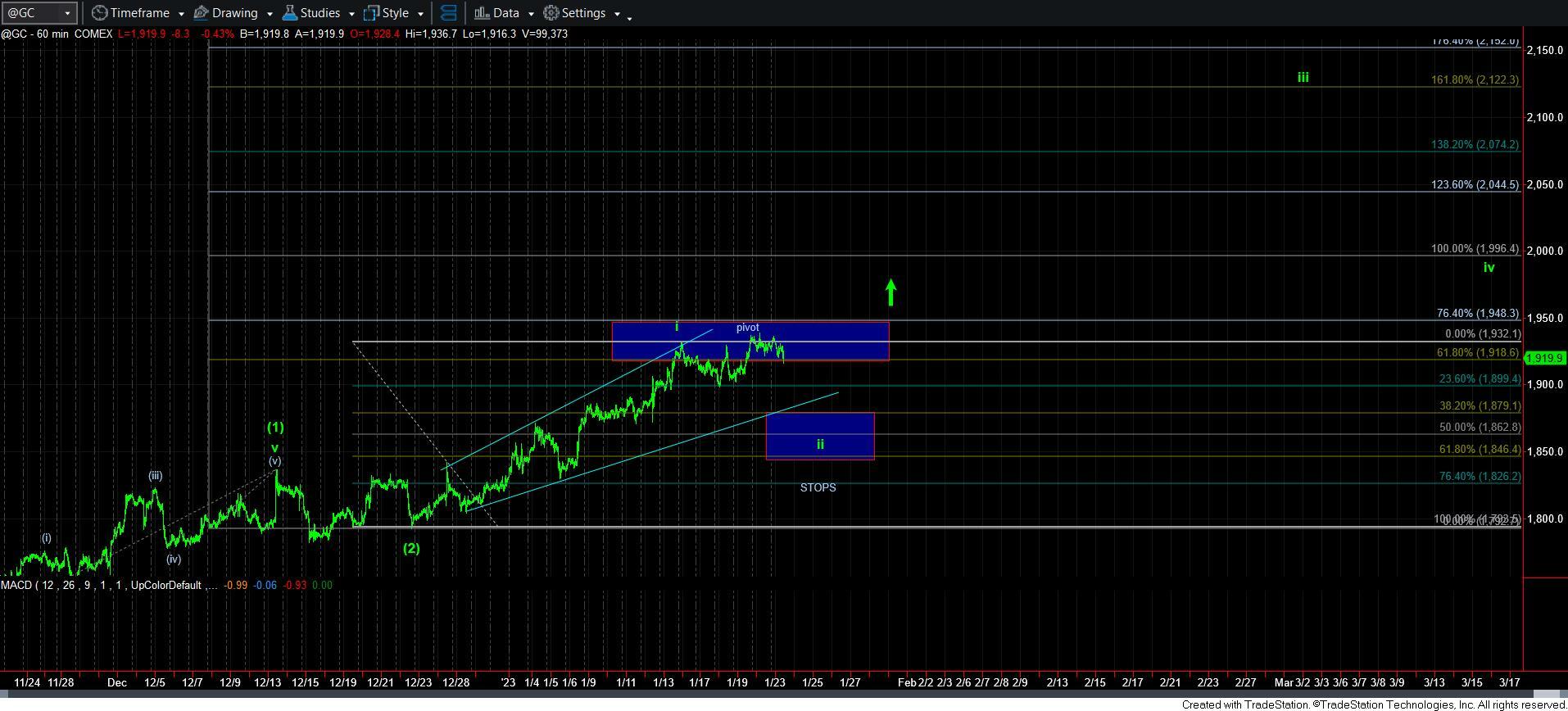 GC60min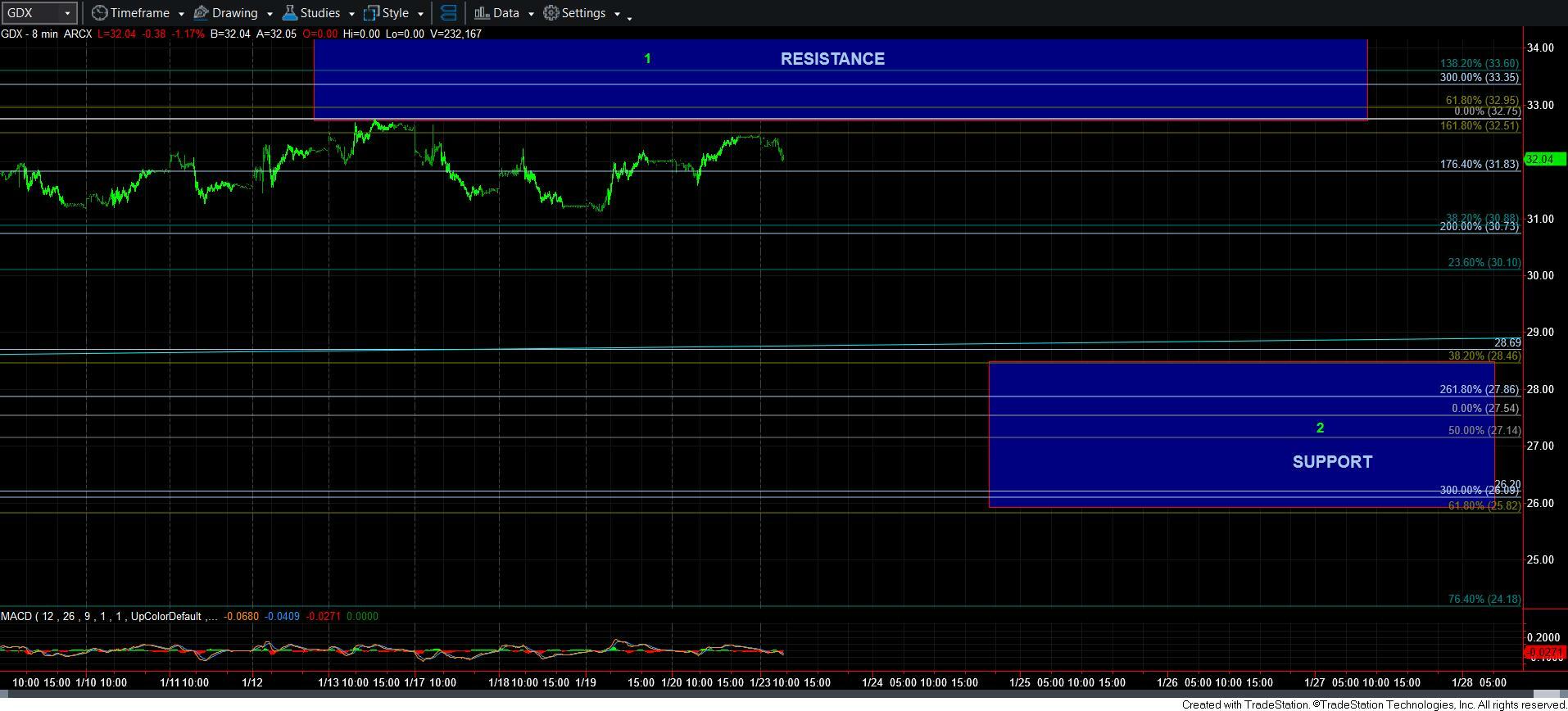 GDX8min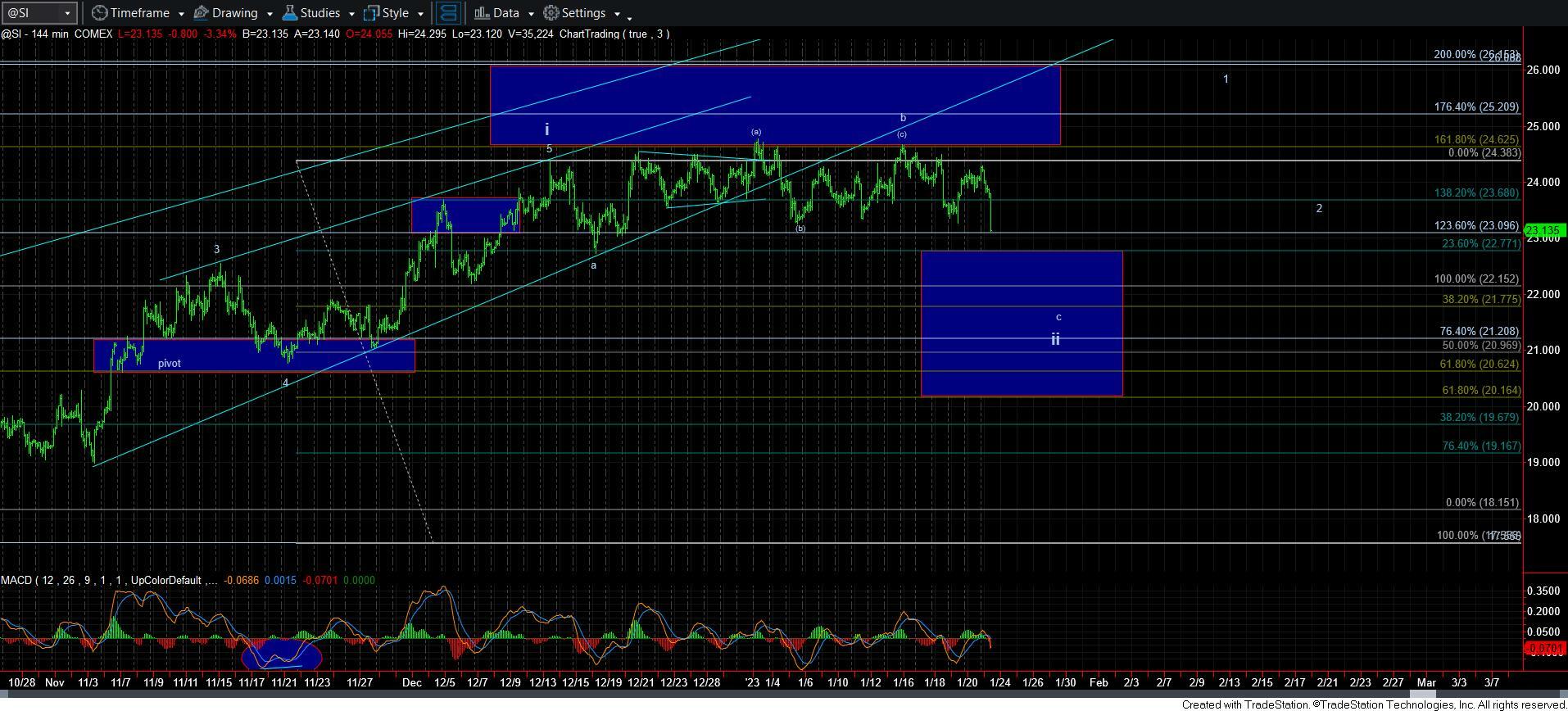 Silver-144min