Quick Metals Update - Market Analysis for Apr 21st, 2020
I want to add a point to the metals update, from a positioning standpoint. Right now, I have not done a thing in metals over the last few weeks. I still own my longs, and still own the GDX and GLD puts going out months. So, as we are now approaching the .382 retrace of the prior rally, I am going to want to see how the next "rally" takes shape. IF clearly impulsive, I will sell 50% of my puts and hold the rest as "insurance." If clearly corrective, I will hold it all.
Moreover, if the next "rally" is corrective, then my alternative in yellow will come off the silver chart, and the new alternative will be that the rally high was a wave 4, with a lower low in wave 5 as my ALTERNATIVE. Again, please read ALTERNATIVE, and the reason I am noting this is because I want to be as transparent as possible and want to give you a heads up as to where my head is going if the next bounce is corrective.
Lastly, should we see an impulsive break out sooner in silver, I will likely add options on the long side and will determine the stops on that position based upon the structure in which we break out.
So, we are at an important juncture again in the metals complex over the next week or two.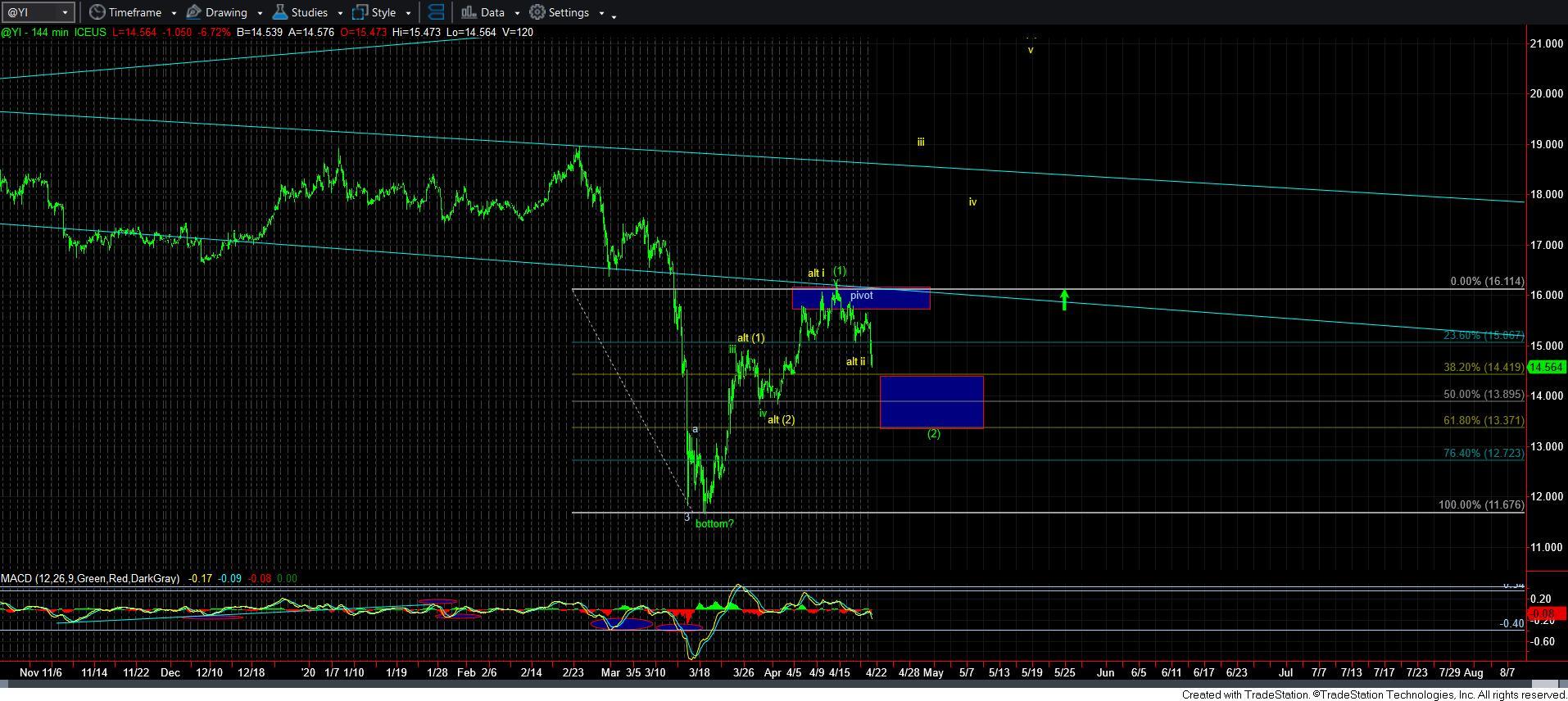 silver144min
GLD60min