Quick Alert - Market Analysis for Sep 21st, 2016
I wanted to provide a quick alert to everyone before the day started, as it looks to be quite pivotal. The rally we wanted to see is underway, but it is at a very important stage. The analysis provided over the weekend is still quite applicable. But, if we now break below yesterday's low, then it suggests the c-wave down is in progress and in the heart of the 3rd in that c-wave down, so I would not fight the downside if we see a break below yesterday's low at any point in time. The yellow count on the silver chart presents this alternative.
I will send out a full update this evening.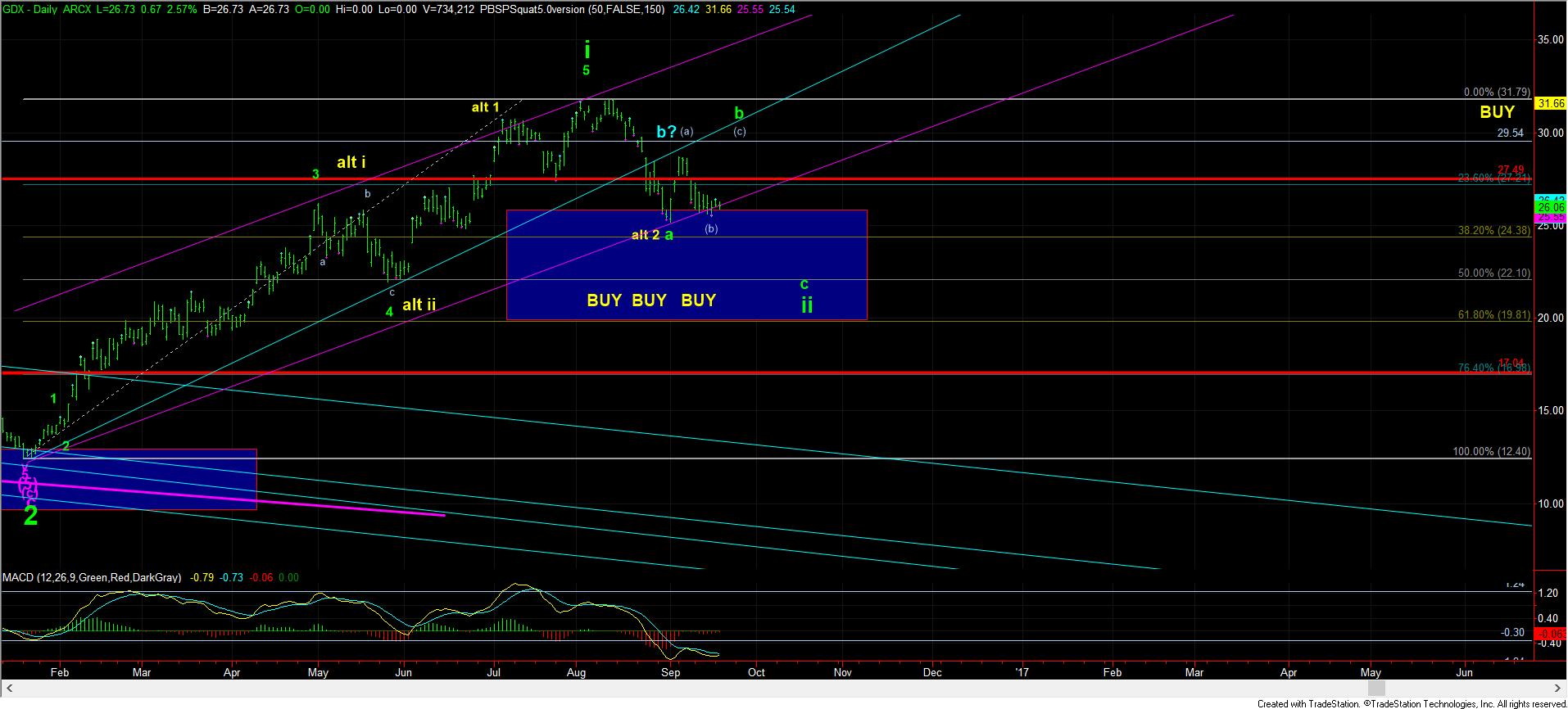 GDXdaily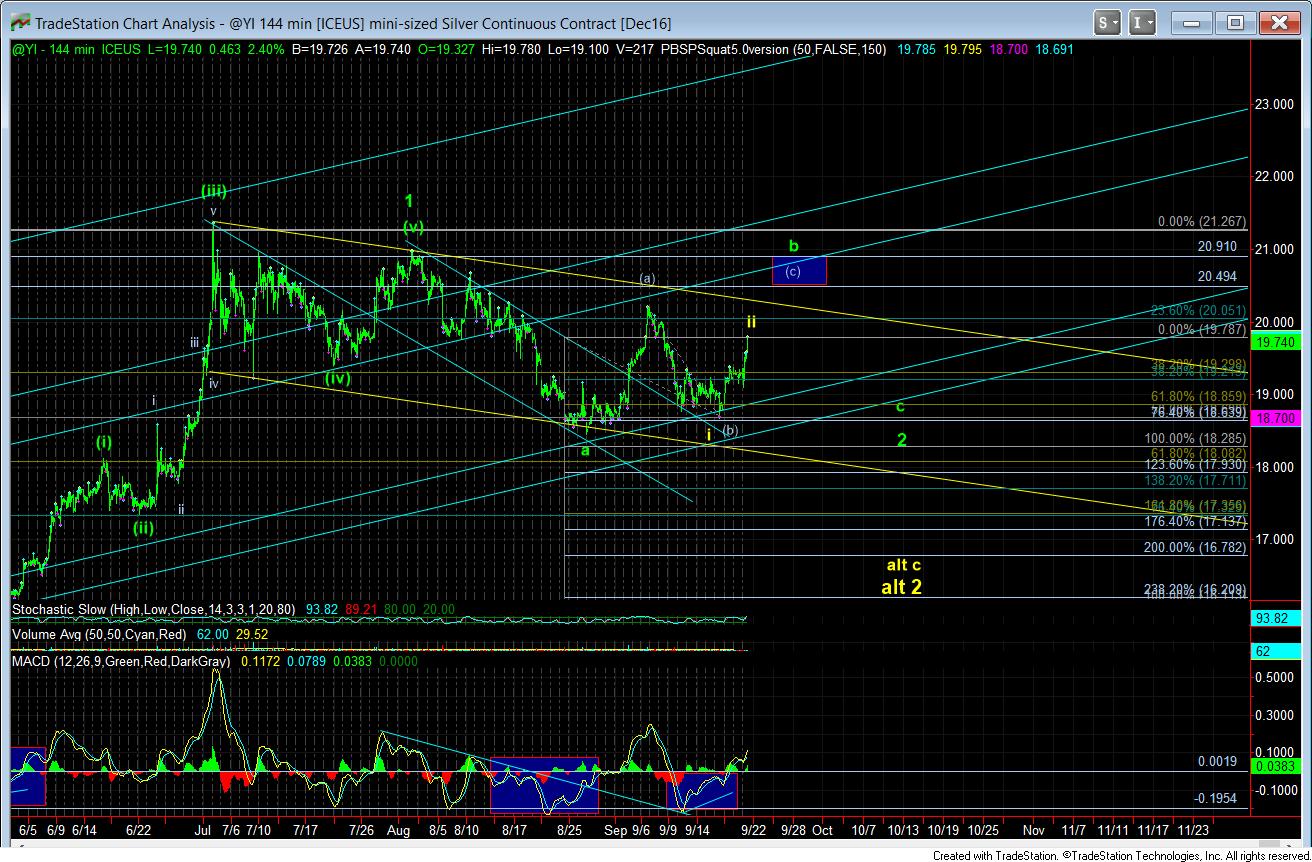 Silver 144 min