Pushing On Resistance – Potential Breakout Setup
Today, the GDX seems to have met up with our resistance region. As you may remember, I outlined resistance in the 30.25-30.50 region. And, as I speak, we are right in that region.
Clearly, we will need to complete a 5-wave rally through that region to provide us with an indication we can move back into the bullish trend. Yet, the micro structure off the recent low is not exactly what I call "impulsive." But, admittedly, we have seen this happen several times before off the lows, so I am not going to discount this move up if we are able to move through resistance.
The GC still has the most immediate bullish potential on its chart. As I have been highlighting over the last several days in our trading room, we have a reasonable 1-2 structure off the recent lows. I have added a market pivot to the 5-minute GC chart. If we can rally through that region, it will then become our new support for a continuation rally in a bigger 5-wave structure. That will be my focus in the coming days if we should see a break out.
As far as silver is concerned, I have been noting it had strong potential to lead us out of this pullback. And, as we speak, I am seeing potential for a micro 5-wave rally off the recent lows. This certainly now puts a more immediate bullish spin to this chart and allows us to give the market room to complete a bigger wave [1] off the recent lows. Should we be able to complete the [1][2] structure as outlined on the 144-minute chart, and then rally back over the wave [1], we will have moved into a very strong bullish structure as we look towards 2022.
Overall, we are starting to see "green-shoots," as they say. The only thing I am now waiting upon is the GDX to finally break out over its current micro resistance and complete wave i in green off its lows. Should we be able to complete that i-ii I have outlined on the chart, we can turn bullish once again. But, allow the market to provide us with the appropriate set up.
I will also note that a break out in GDX through its current micro resistance will cause me to cash in my GDX protective puts. But, if we fail to complete 5 waves up for wave i, I will not hesitate to put them back on.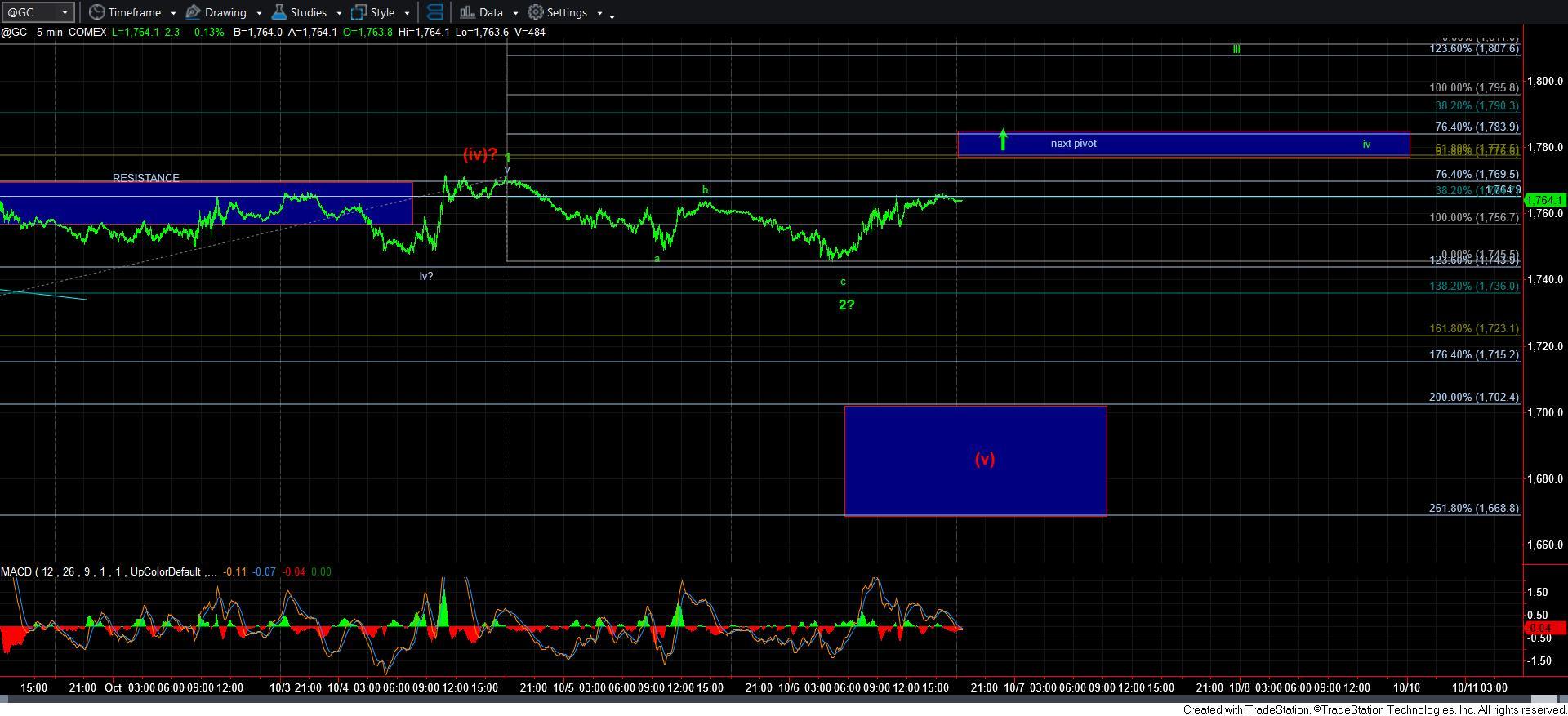 GC5min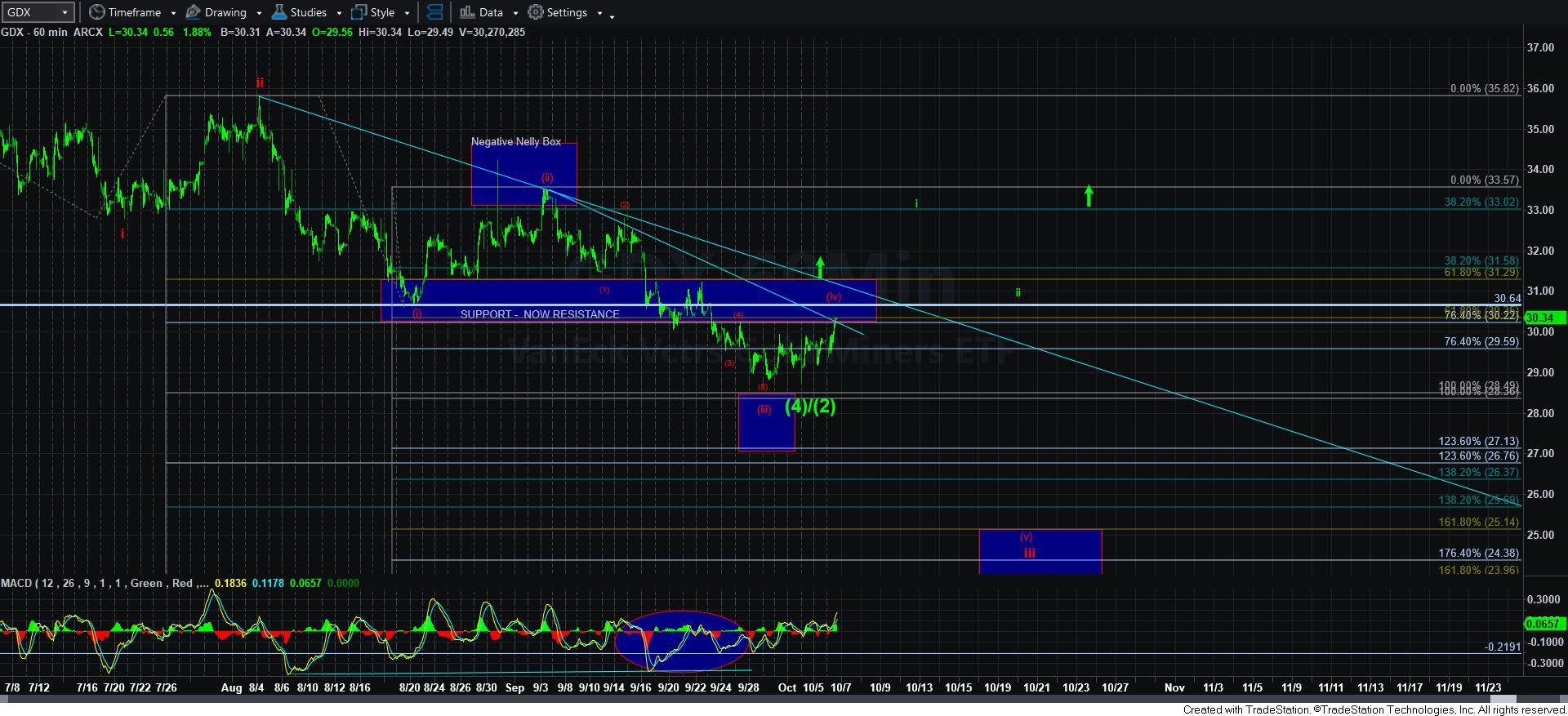 GDX60min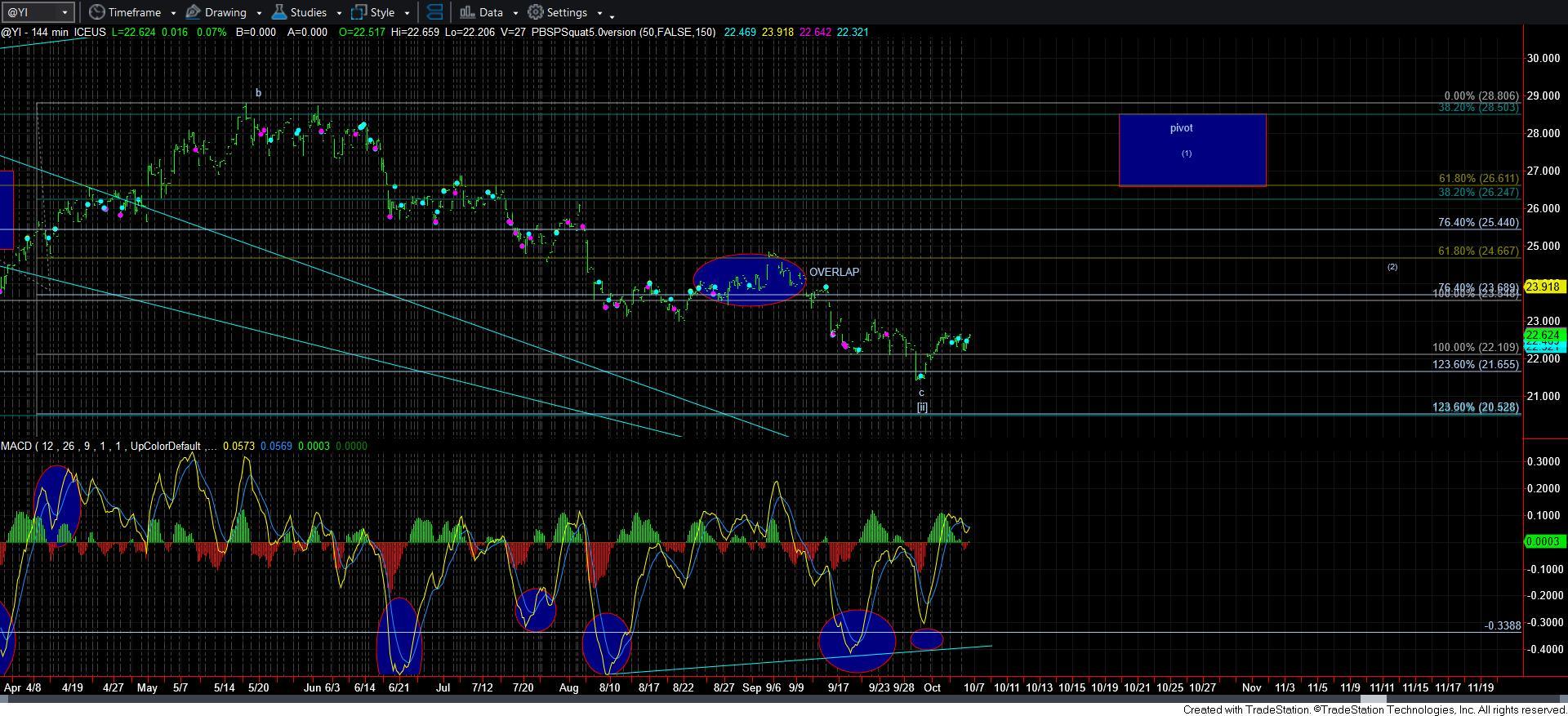 silver144min