Last week's range was 4208-4007 on the Emini S&P 500 (ES) where price action fulfilled all upside targets from our prior weekend report. Then, price action found itself against a wall -- sellers from Sep-Dec 2022 monthly highs.
We're treating the 2x rejection from 4200s as an established short-term top alongside with many late buyers being trapped from the 4150-4200 area.
So, going into this week, the primary risk will be pullback into the daily 20EMA trending area or a sideways consolidation market unless price action proves otherwise.
There are not many timing catalysts this week -- the main event will be Tuesday Powell speech.
On the downside, daily close and hold below 4130 opens 4100/4080/4050 as continuation targets
On the upside, daily close and hold above 4185 opens 4200/4225/4250 as continuation targets
In terms of intraday trading, an intraday break and hold below 4130 immediately opens continuation into 4115/4100/4080.
An intraday break and hold above 4130 immediately opens continuation into 4150/4165/4185.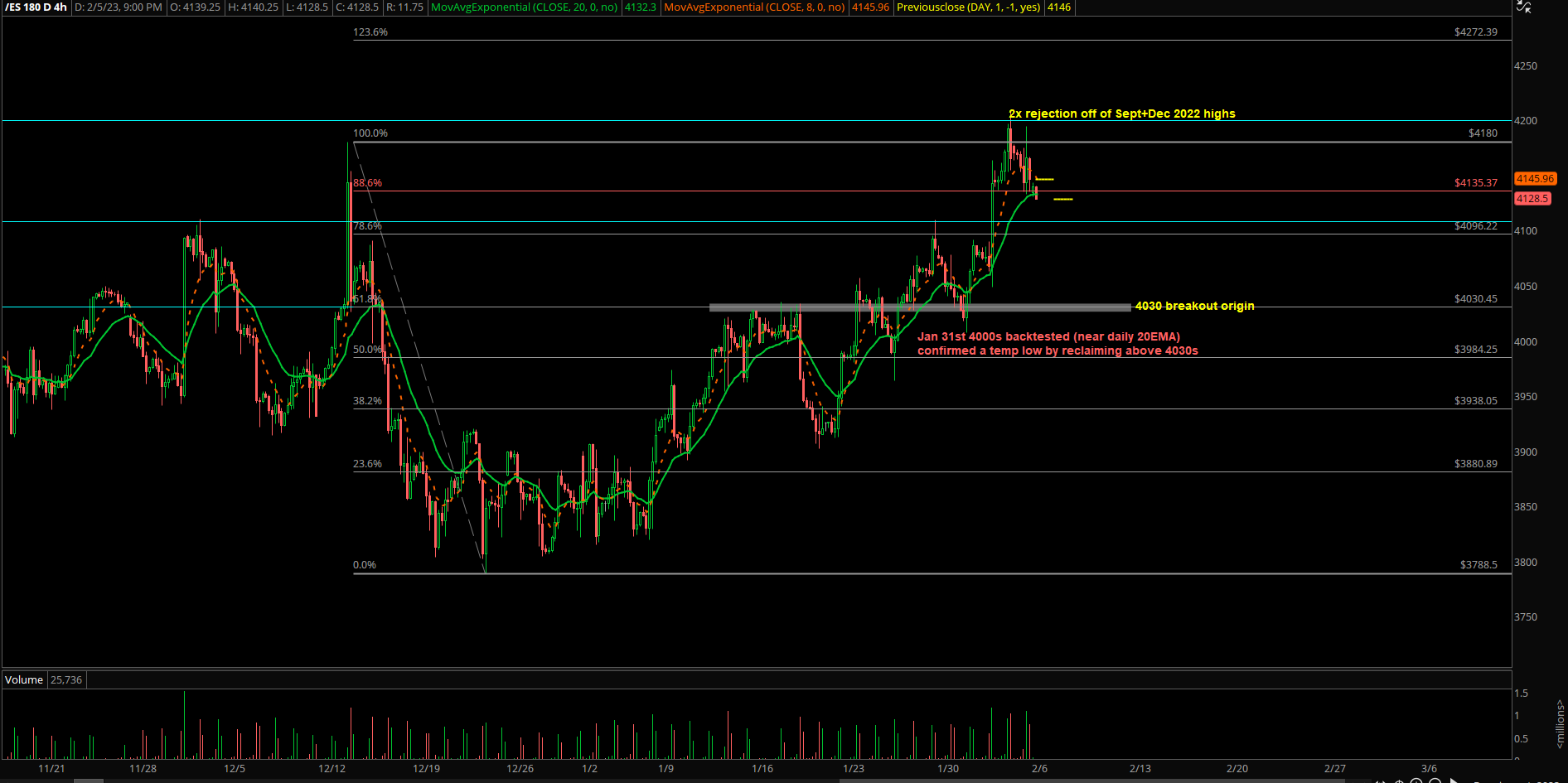 ES FEB5_REVIEW2023