Preferred Count Sees One More High in VXX
The iPath S&P 500 VIX ST Futures ETN (VXX) is trading higher this morning after having bounced off of the upper end of the support level for the potential wave ((iv)).
While I can't really subdivide the move up off of Monday's low with the gap, with the retrace this morning the case could be made that it is impulsive for wave 1 of ((v)) as shown on the 15m chart. Support for this scenario comes in at the 48.48-47.35 zone, which we are currently trading right inside of. Invalidation of the setup would come with a break of the 46.65 low.
Breaking that low would be the initial signal that we may not be following the white impulsive count, but as long as we can hold that level then I still do prefer to see at least one more high prior to making a significant top in the VXX. Breaking that 46.65 low would be the initial signal that we may already have topped per the green path or are following the red ending diagonal pattern.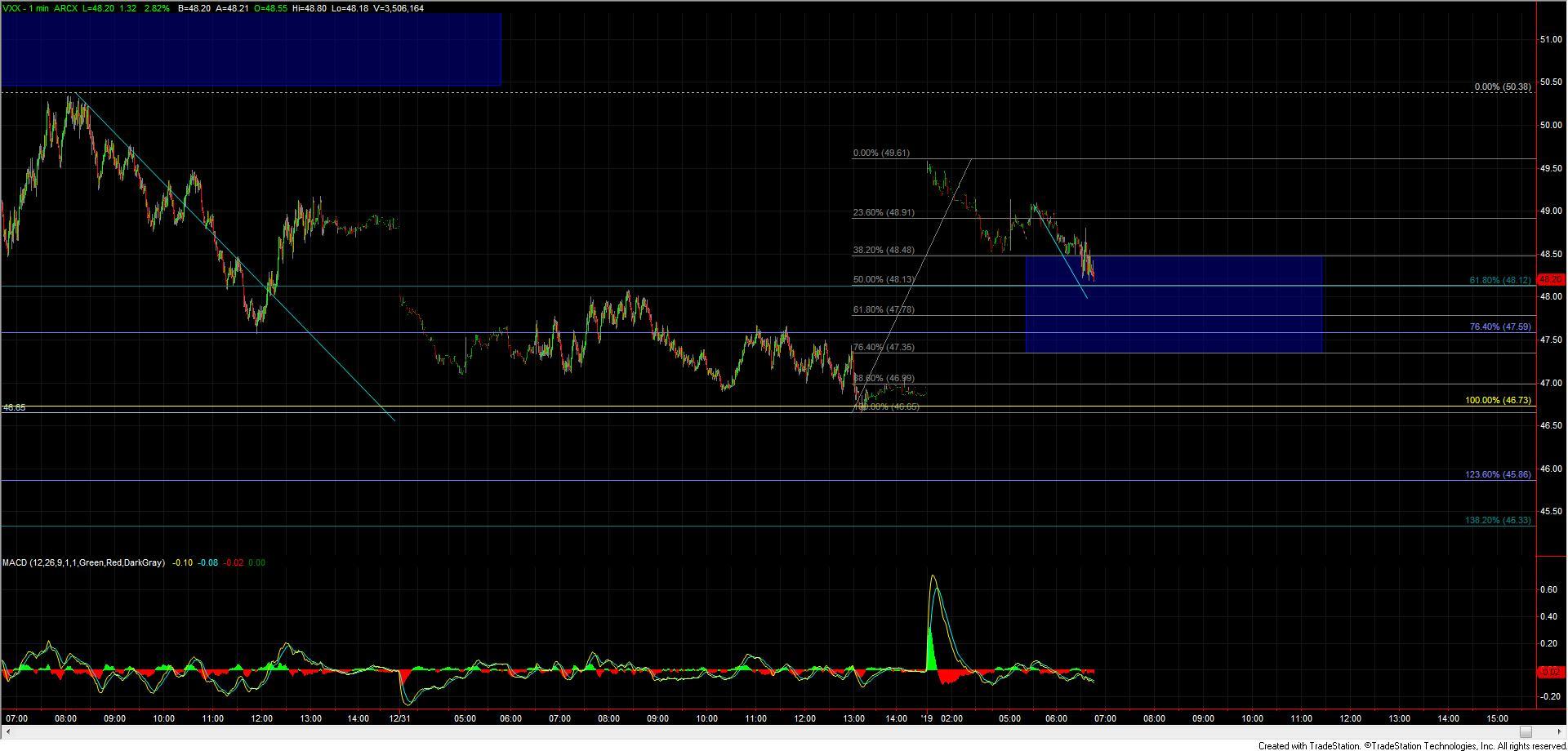 VXX 1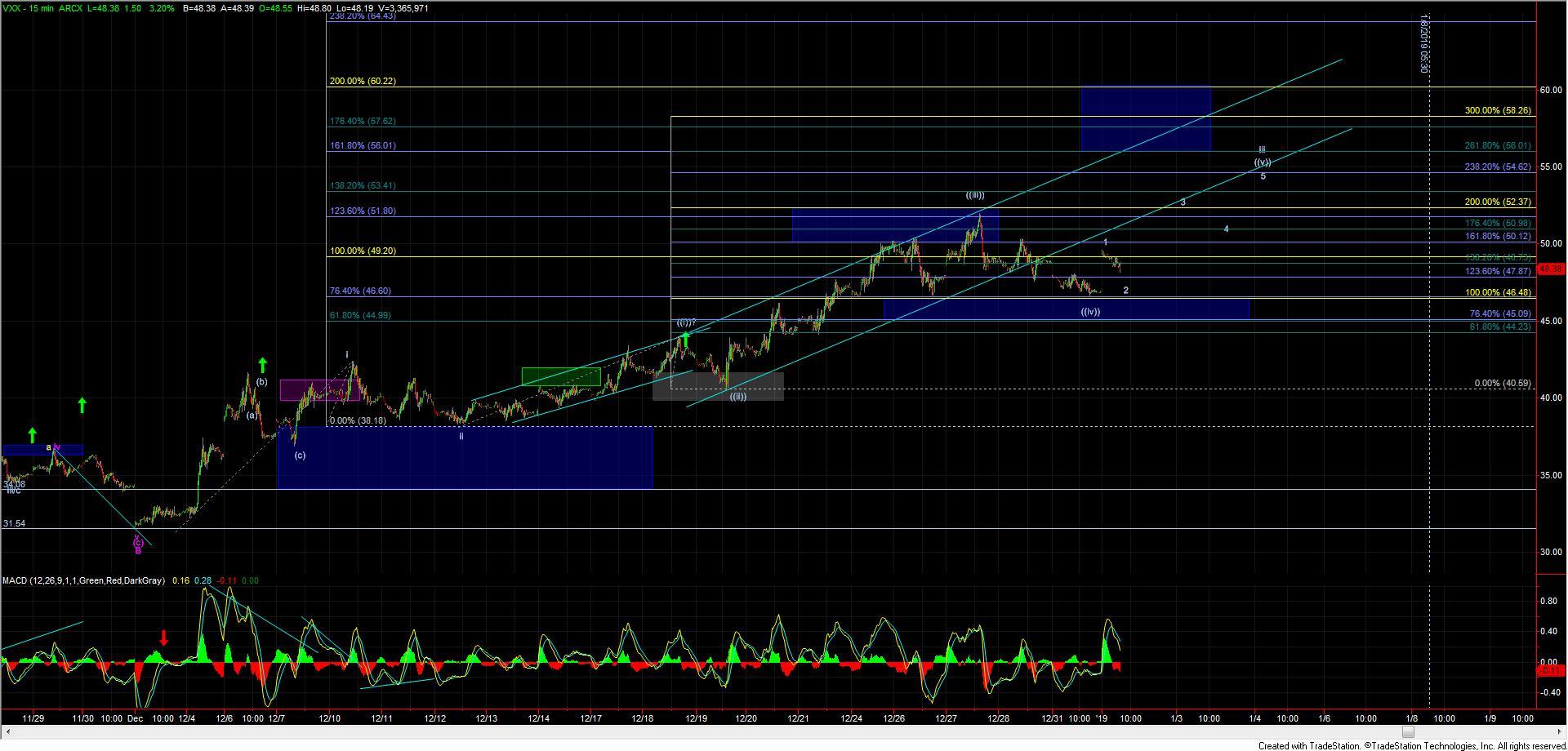 VXX 15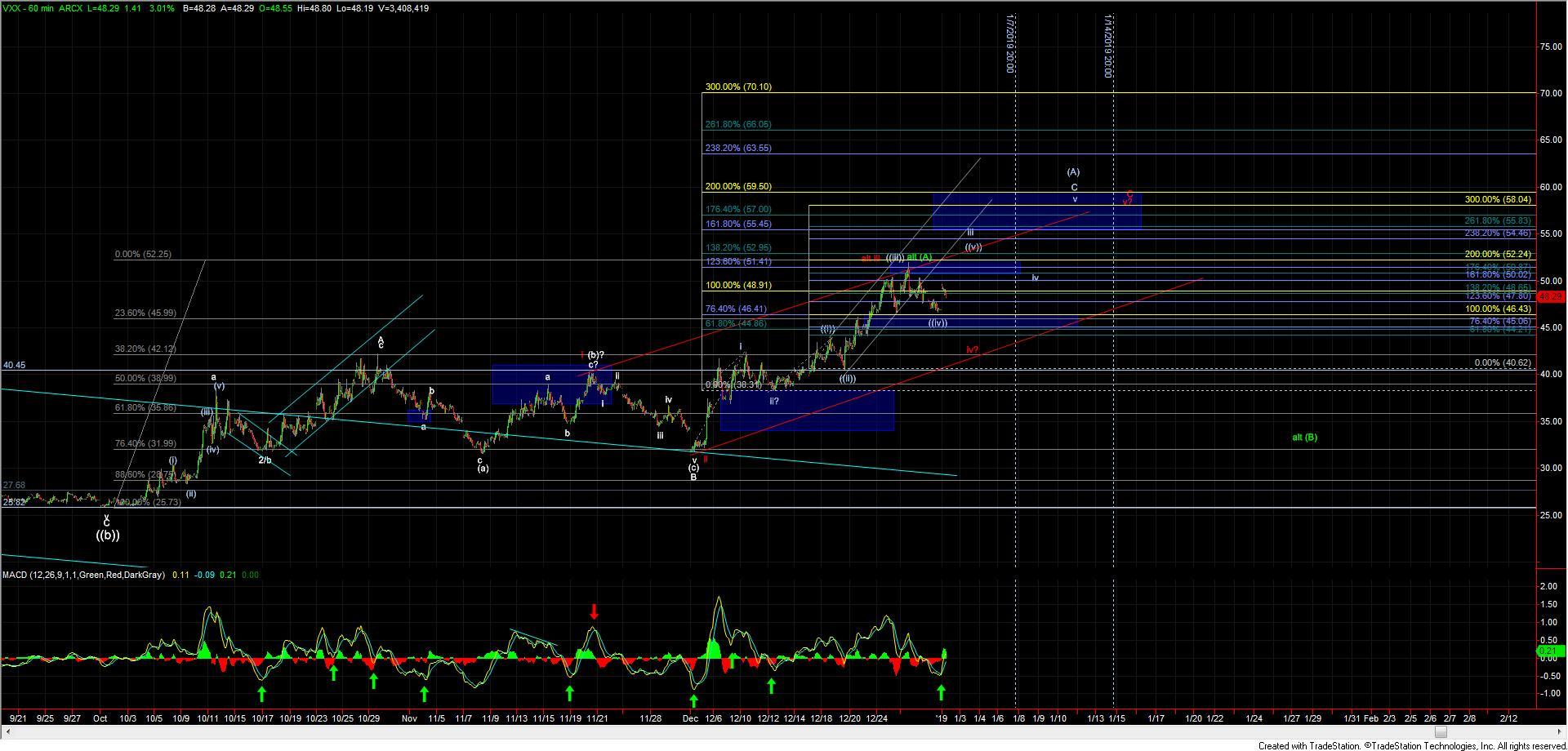 VXX 60