Pre-Fed Warning - Market Analysis for Mar 15th, 2017
Fed days often see high volatility in the metals. So, the last thing I want it to do to you is cause you an emotional response.
So, please focus on the simplicity of where we are. Micro support is 21.20, with support below that at least week's pre-market low of just below 21. As long as hold those supports, we have a set up in place to break out. A break out means a strong move through the 22.50 level - a=c off the recent bottom. Through that, and we can maintain an immediate bullish bias in a much stronger fashion.
However, if we break below last week's low, I suspect we will test the 19.90 region, and it may not even be a direct test. But, a break of last week's low would leave us without any immediate upside set up, and would make me very cautious over the coming weeks.
So, again, make your plan and know what you will be looking for if we do get volatility. We are at another inflection point.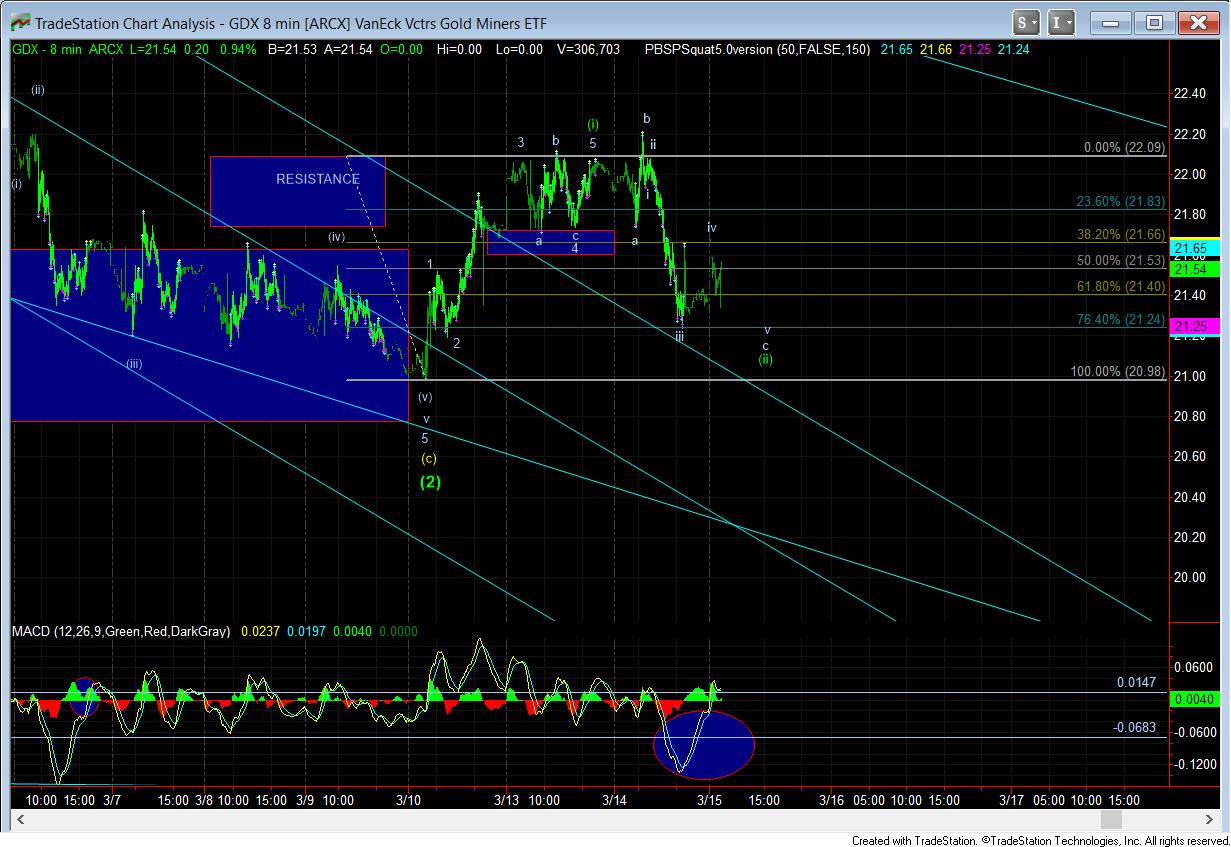 GDX-8min