Potential Truncated Top For Russell 2000?
The Russell 2000 Index (RUT) has not been able to break back up over the 1652 high to give us a clear and full pattern up off of the September lows. Ideally, I would still prefer that high to be broken to finish off the wave ((5)) of v of 1 as shown in green on our chart, as this would be the cleanest of patterns. If it fails to break that high but rather break lower through support, we would begin to have to look towards a truncated top off of the September lows, which is far from an ideal way to finish off the larger degree pattern.
So as long as we can hold over the 1603 low this would still look better to push higher back over the 1652 high. If this were to break out in an impulsive fashion up over those highs, then we actually have projections into the 1678-1704 zone and RUT would once again likely outperform the action in the other index charts as none of them have setups that have similar projections at this point in time. We still would need to see a strong break over the 1640 high and then through the 1652 level to open the door to see a move into those upper targets, but again as long as we are over 1603 the door remains open to this breakout higher.
Should, on the other hand, we see a break back below the 1603 level and then a move through the 1573 support level, then it opens the door to this having already formed a top in the larger degree wave 1. We would still need to see a break of the 1573 level followed by a move through the 1530 level to give additional confirmation of a larger degree top, but once those levels are taken out then we should be on our way to the larger degree retrace zone for the wave 2, which remains in the 1321-1089 zone below.
So bottom line remains that a higher high would be ideal, but I am keeping a close eye on the support levels noted above to help give us an early warning sign of a potential early and truncated top.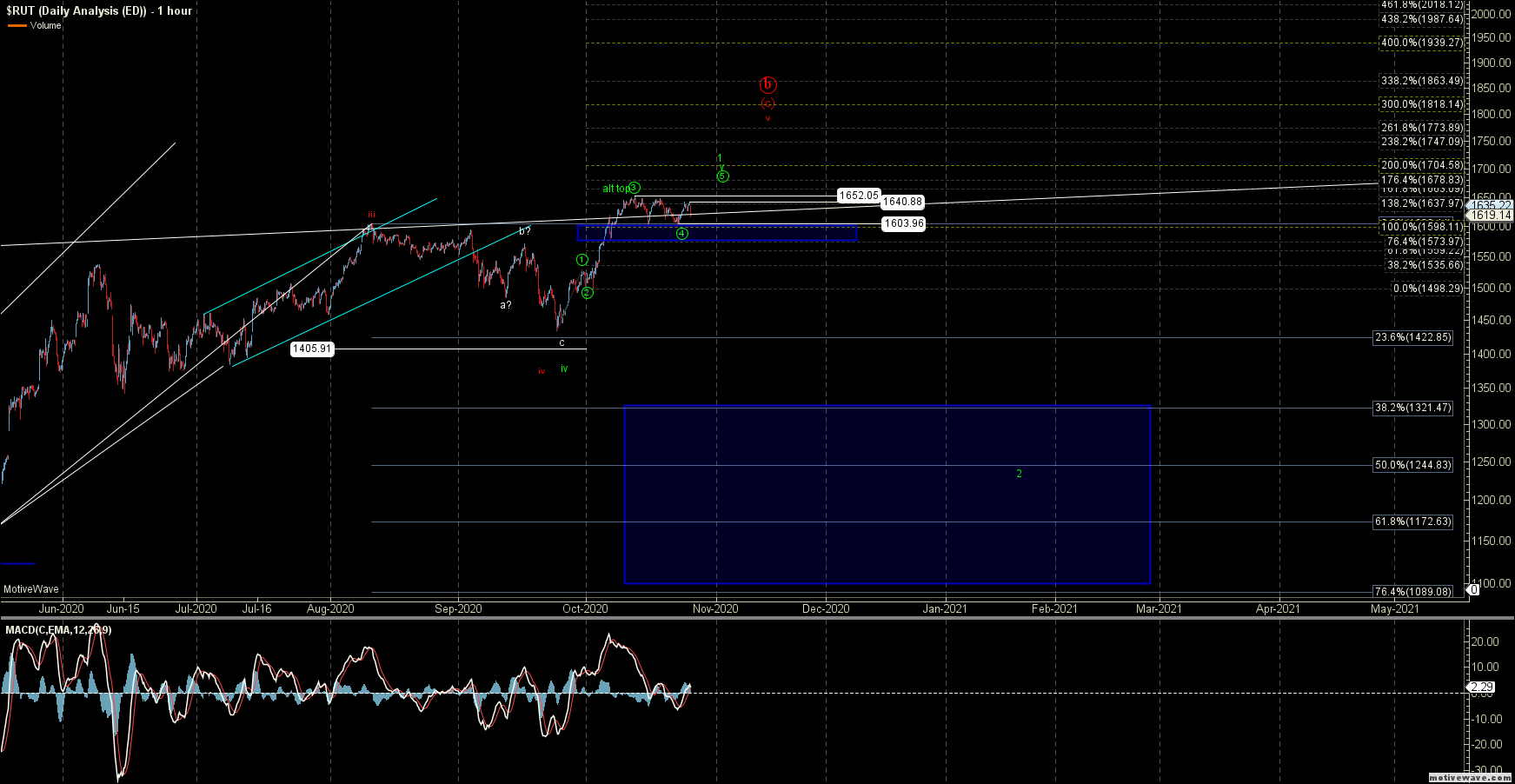 $RUT (1 hour)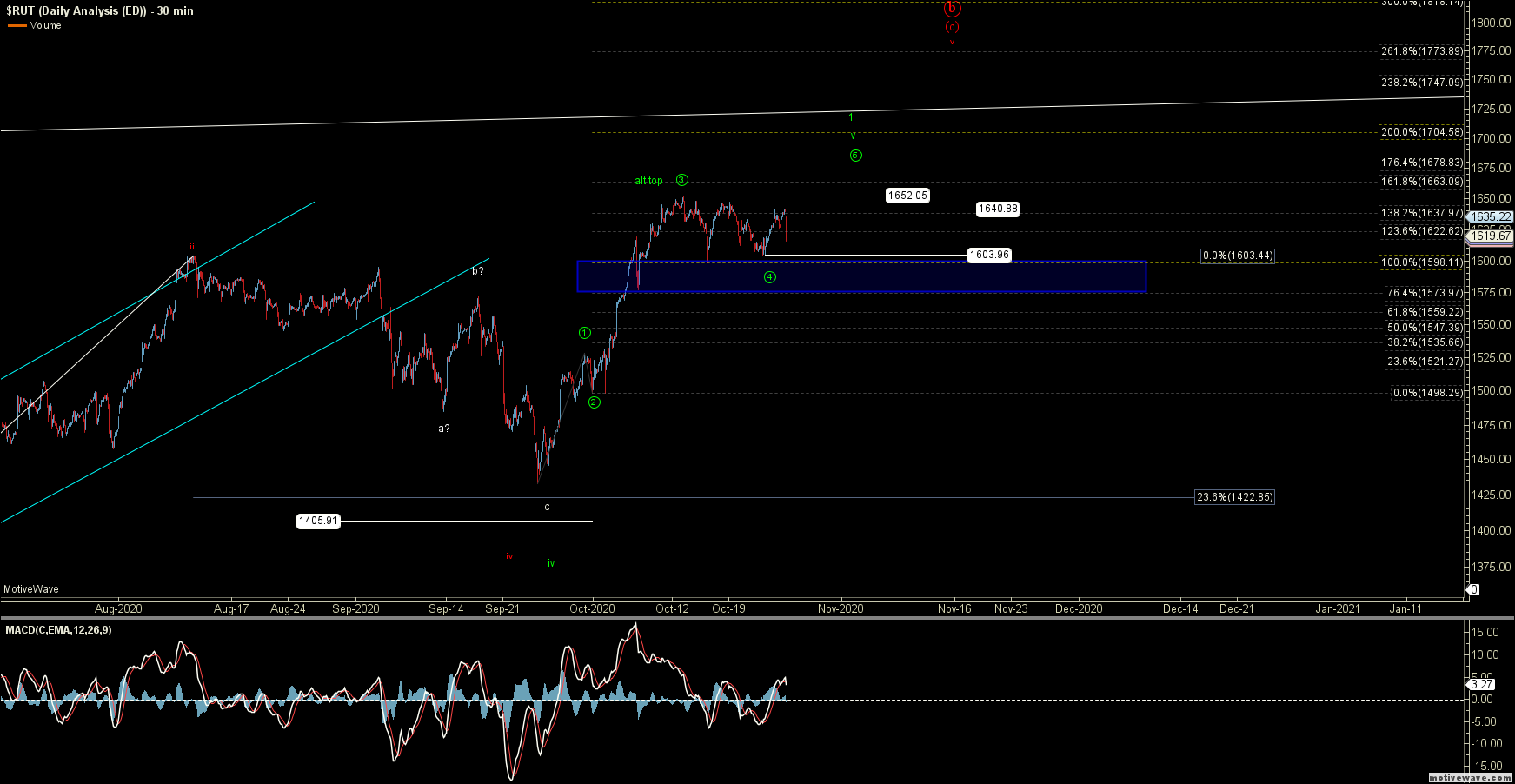 $RUT (30 min)