Potential GLD Breakout - Market Analysis for Oct 14th, 2015
With the gold futures taking out resistance last night, I wanted to send a quick note about GLD for today. It is more likely that the GLD will be taking out resistance as well based upon the action in the gold futures last night. So, I am now going to be looking higher in the purple count once that happens, and the chart has to break 110 strongly in order to make me now consider otherwise.
The main thing that this break out will do is not only open the door to a potential bottom being in place for gold, but if the bottom is not in, it likely pushes that bottom out until next year.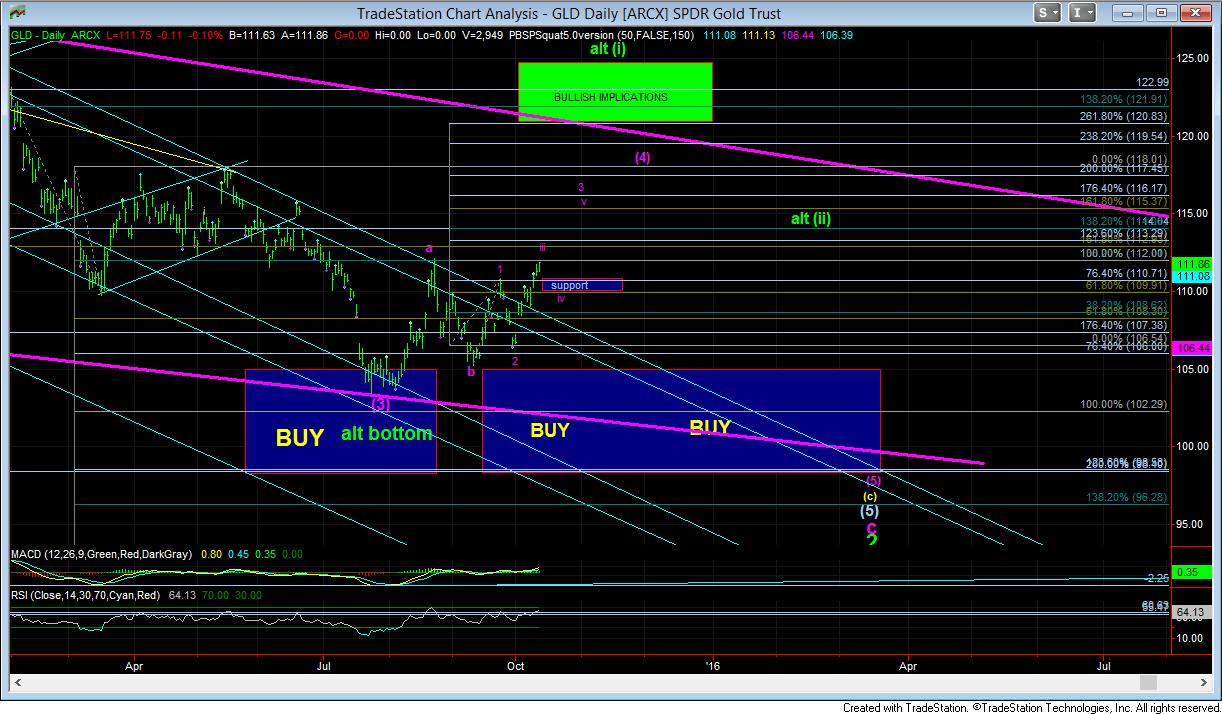 GLDdaily