Market Analysis for Mar 30th, 2017
I know a lot of people are getting anxious in the metals complex right now. But, I think now is the time for a bit of patience. In the best case scenario I have in silver right now, I don't think we would be set up for a big break out until May, assuming the market completes 5 waves up as shown on the attached chart.
Moreover, we still have strong potential for the a-b-c structure in yellow, which would provide for a flat structure for this second wave.
So, I think we have to maintain a bit more patience, because even in the best case scenario, I am not seeing an immediate set up to break out in the metals. While it is certainly possible that GDX may take the lead to the upside in that respect, I am not quite certain that GDX will break out and leave the metals behind so significantly, while it is certainly is possible. It would take a strong move through 24.20 to make me reconsider that perspective, which would then be pointing us to at least the 25.15 region.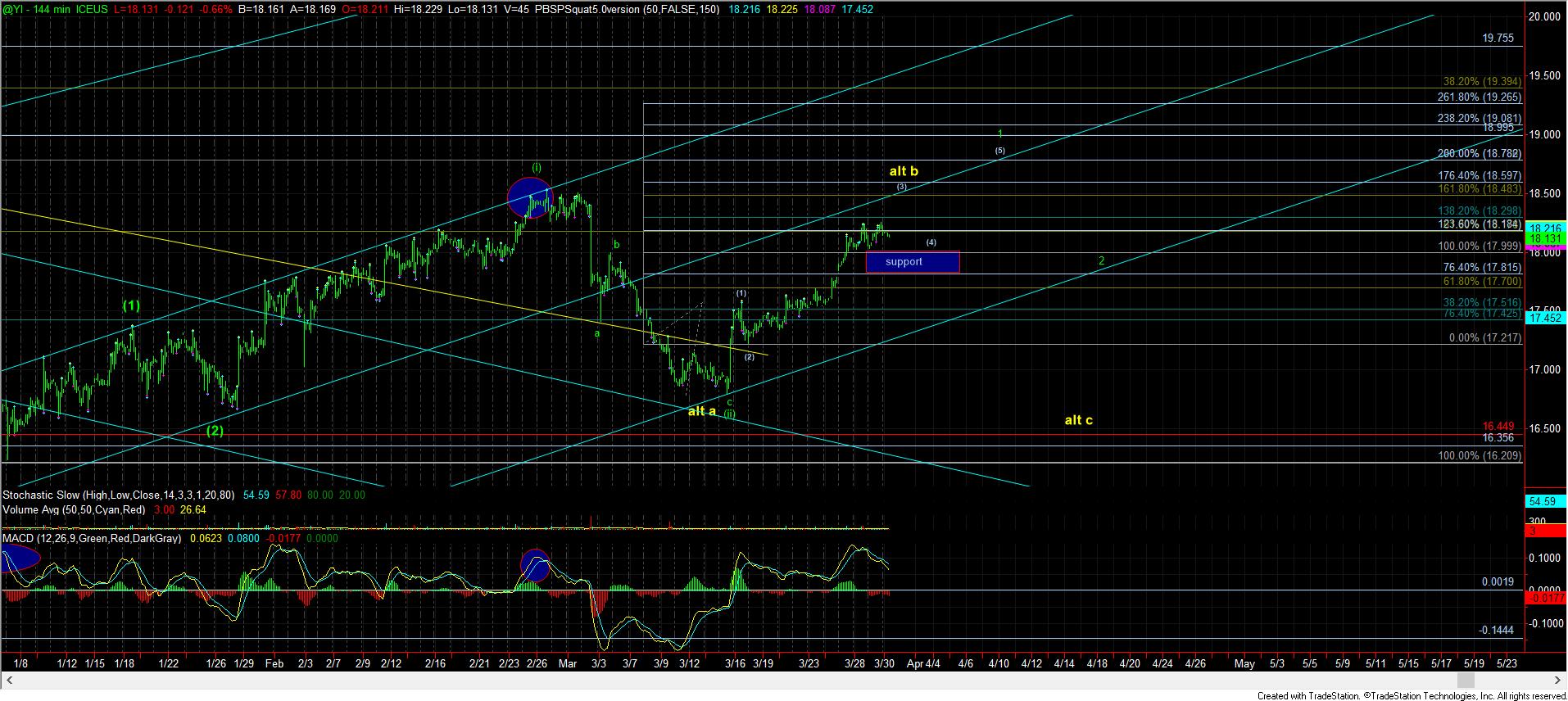 silver144min