One More Try - Market Analysis for Jan 12th, 2022
The metals have meandered into our pivots and have backed away each time. Right now, it looks like they are trying to build the structure to give it one more try to break out.
Silver is now butting its head against its immediate pivot, which was created by the new 1=2 structure. Again, I am not terribly confident of this bullish set up since the wave 1 is really best counted as a 3-wave rally. So, clearly, if we break out over the pivot, and then break back below it, it will be a strong signal that we are likely heading down to a low below that one struck in mid-December.
I am not going to repeat the issues I have with GDX, as I already outlined them in the weekend update. But, so far, it looks like it is trying to set up its next 1-2 structure as well. So, if we do see a clear corrective pullback in wave 2, and then rally over wave 1, you can attempt a long trade. But, I am going to reiterate that I am not nearly as confident in this potential due to the "issues" outlined before.
GLD seems to have the cleanest chart of the 3 right now. As far as its micro structure, I posted this earlier today:
"As long as the market respects the micro pivot now placed on the GLD chart, I am viewing this as wave (i) of iii in GLD. So, that means as long as we respect the pivot, I expect one more pullback. Taking out this pivot will then make the bottom of the pivot support, and holding over that support keeps pressure up towards wave (iii)"
While we have the set up in place, I will probably say this is the last set up I am giving the metals to break out and hold the break out. A failure to do so at this point in time will suggest that a lower low is likely going to be seen before the next bullish set up takes place.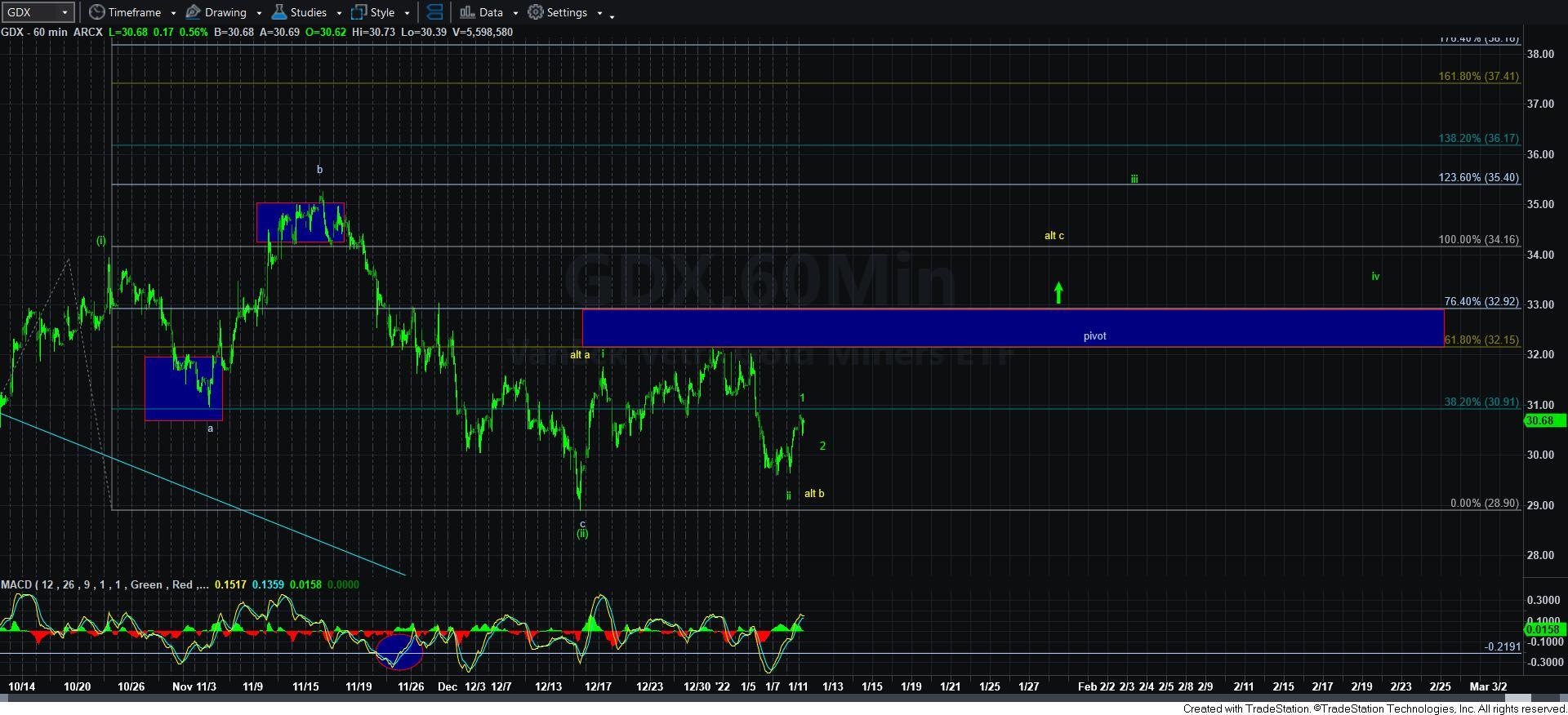 GDX60min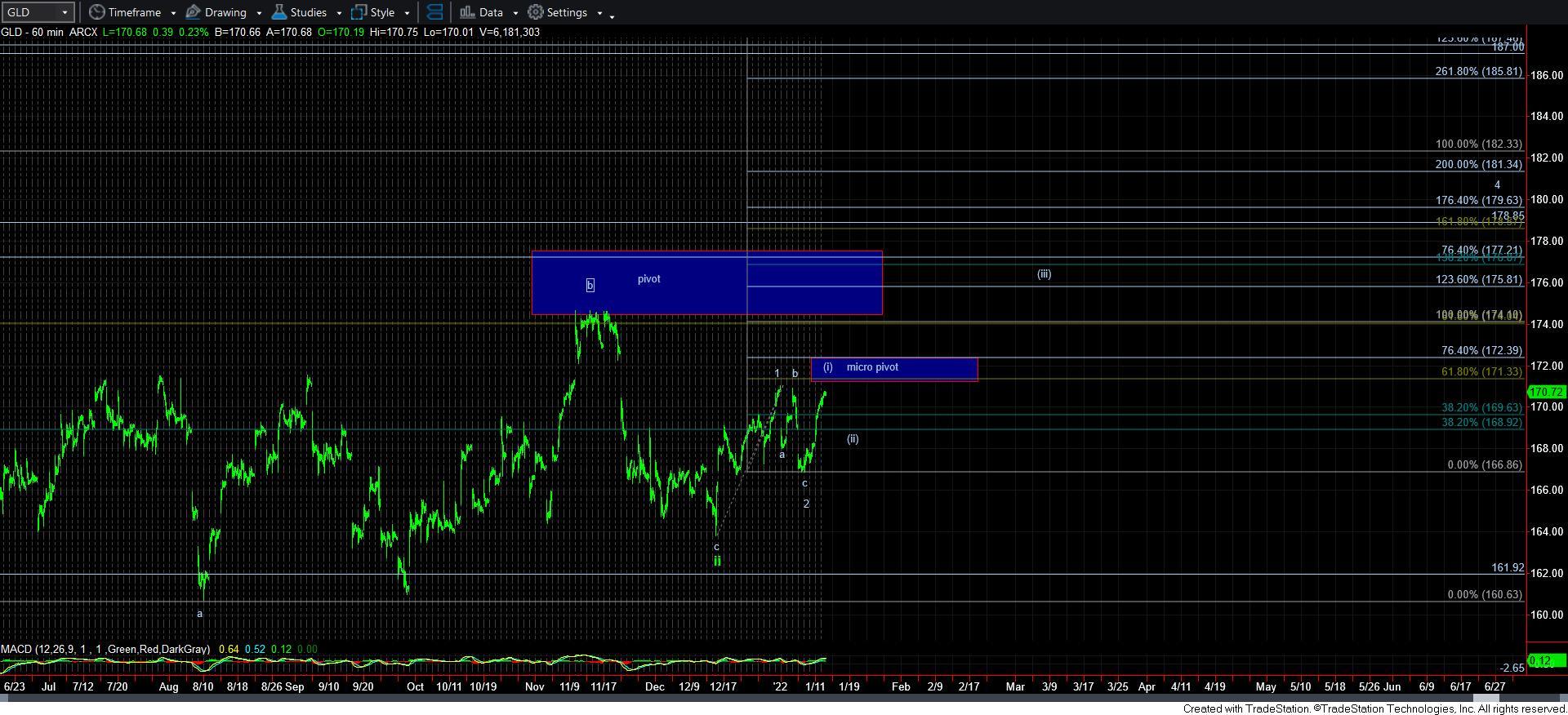 GLD60min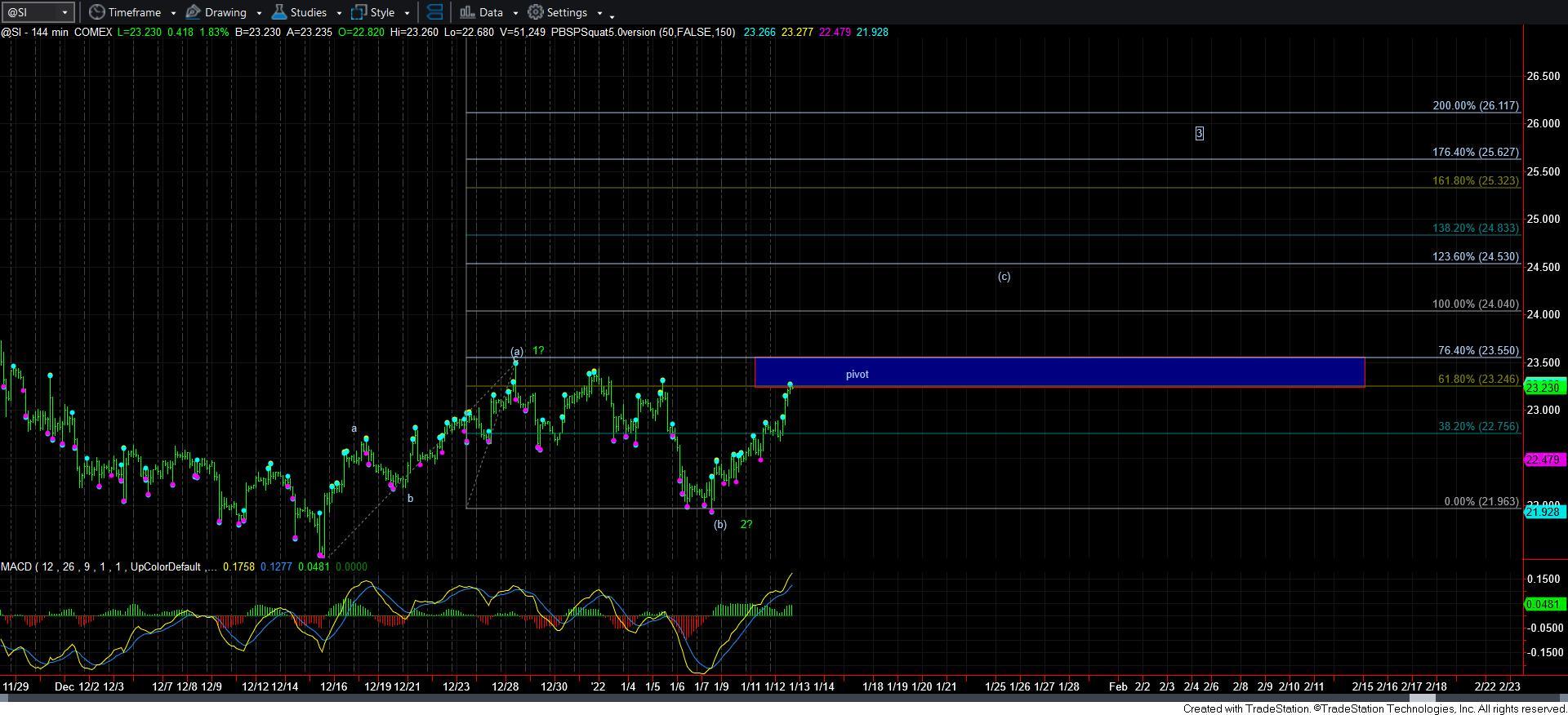 silver144min