One More Resistance - Market Analysis for Oct 8th, 2021
I wanted to take a moment to note one last potential issue on GDX. While both gold and silver are looking good for an impulsive rally, we need to take out the pivot in GC which will then make it out bullish support, and put in a much more bullish posture.
But, the last issue I have is still GDX. We have now moved through the initial resistance region in the 30.25-30.50 region. And, we are at the prior resistance at 31.50. If we hold 31.50 and turn down, this is the last chance the bears will have to take down this pattern in a bigger way. So, we are at the last stand for a bearish count as shown.
A break out over 31.50 will have me much more amenable to the green i-ii being able to be completed. But, make no mistake about this, I will not be getting aggressive on the long side until we get the i-ii set up with a breakout thereafter.
And, the reason I am writing this update is to let you know that, even though I stopped out of my GDX protective puts (with profit) at the lower resistance, I am going to put them back on right here, with a stop just over the 31.50 region, or I may leave them on and just sell them on a wave ii retracement. I wanted to let you know that this is one last opportunity for a protective put, and a move through 31.50 will begin to turn the pattern up. But, again, please realize that I do not see the risk being worth it yet for an aggressive long position until we get the i-ii break out.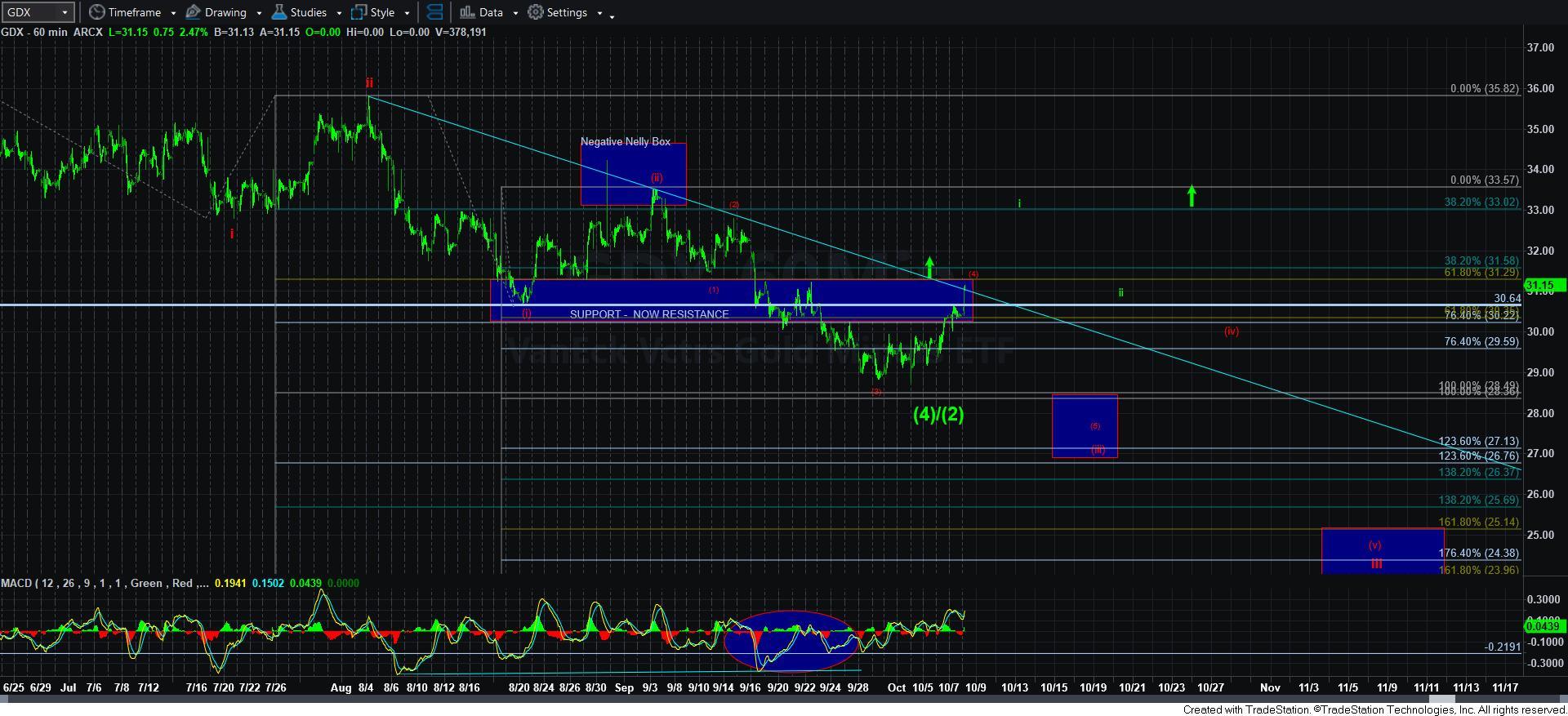 GDX60min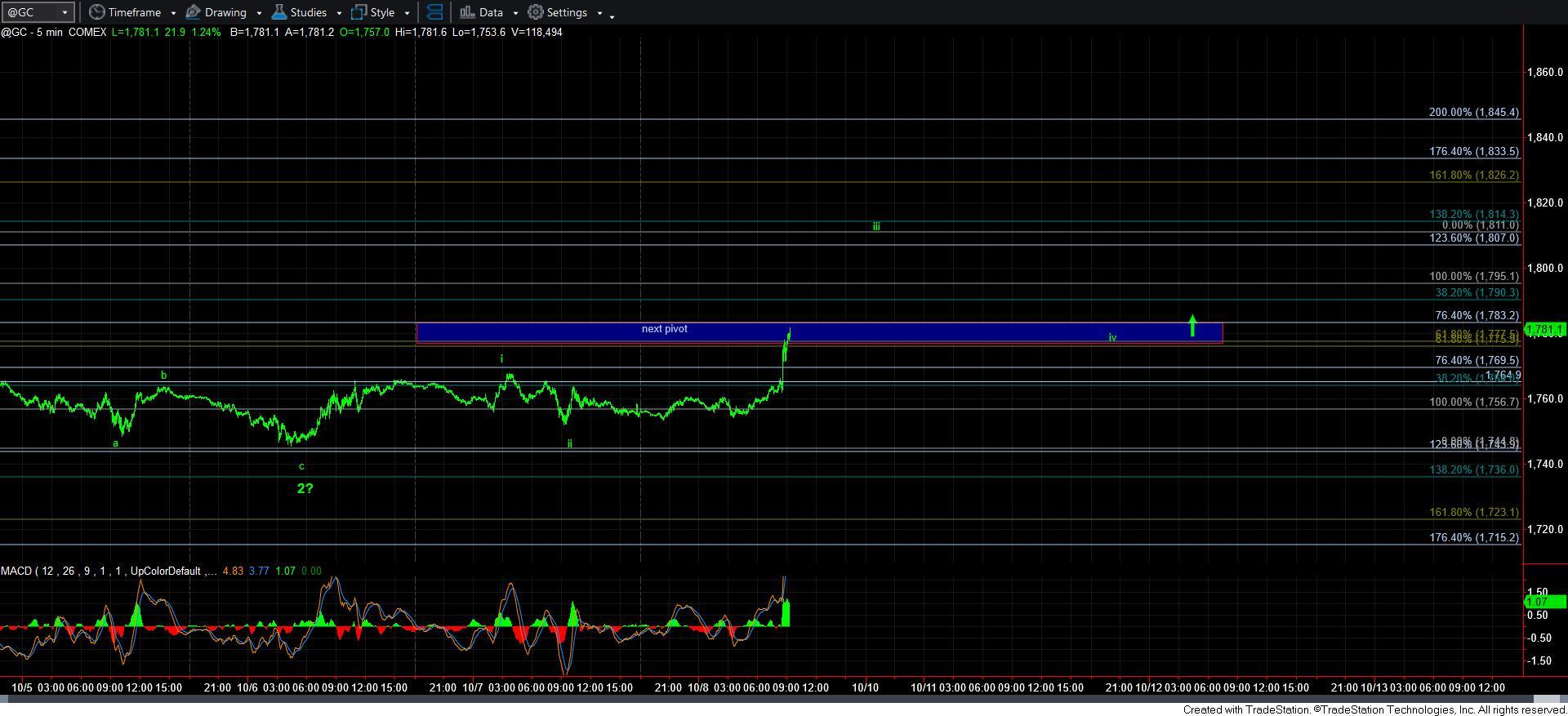 GC5min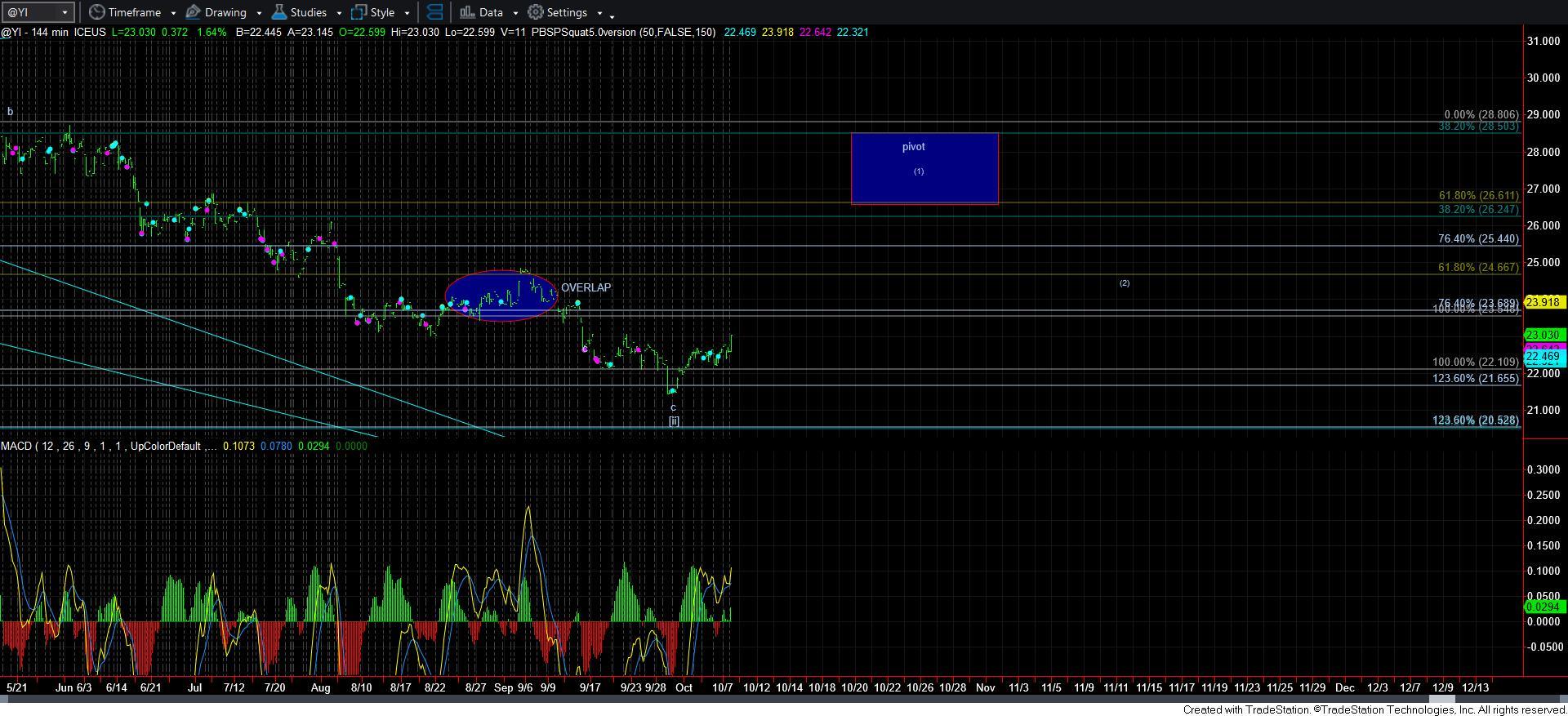 silver144min