One More Rally - Market Analysis for Jan 23rd, 2019
As I highlighted over the weekend, I still would like to see one more rally in the metals complex before that smack down I expected in the early part of 2019. And, thus far, things seem to be progressing.
Before I move into the analysis, I want to point out a mistake in my weekend analysis. While I noted that I could track a 5 wave decline to the 1.764 extension in GDX off the recent highs, that was in error. My Fib lines were not aligned, so I do apologize for that error. But, it does not change my perspective that I think the probabilities still marginally favor the GDX as having topped. Therefore, I still have no high probability perspective if the GDX will make a higher high or not before we begin that bigger decline. But, I think we will see a rally in the complex in the coming days before the next bigger decline takes hold.
As far as silver and GLD are concerned, I think they both can still push higher one more time before this rally completes. And, as you can see in the silver chart attached, we have bottomed at our support for wave (4). While we may still just one more lower low into that box, it is really not necessary, as the market suggests we are bottoming and about to begin a 5th wave higher to complete wave (i) off the lows in silver.
In GLD, as I have noted so many times before, I am still unsure as to whether GLD will see that lower low into our target box below, or if the next pullback will only be a deep corrective one. Unfortunately, I will need more information before I can make that determination.
But, as far as GDX is concerned, I still think the probabilities favor us seeing that drop to the 16-17 region to complete this longer-term correction. I have seen nothing yet to change my mind based upon the action we have seen over the last few months.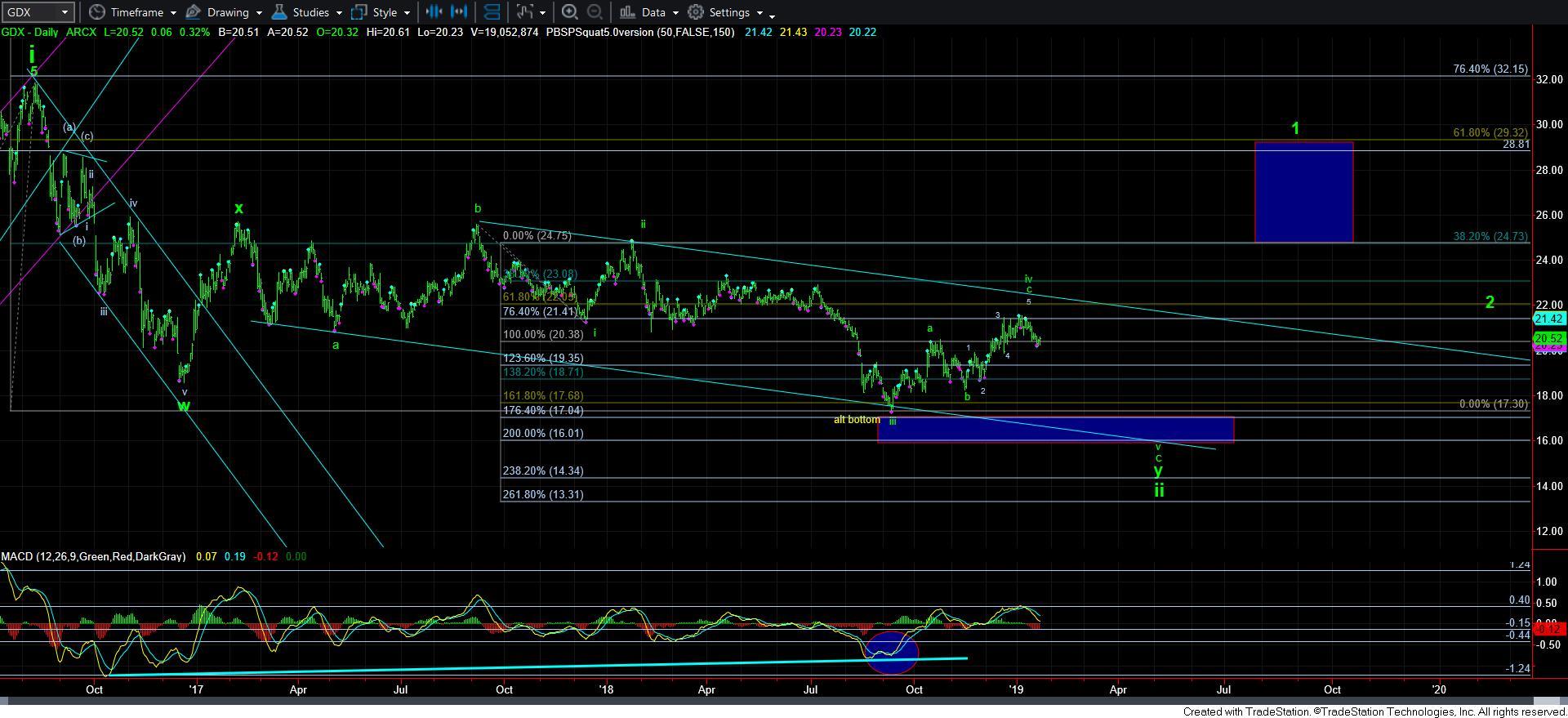 GDXdaily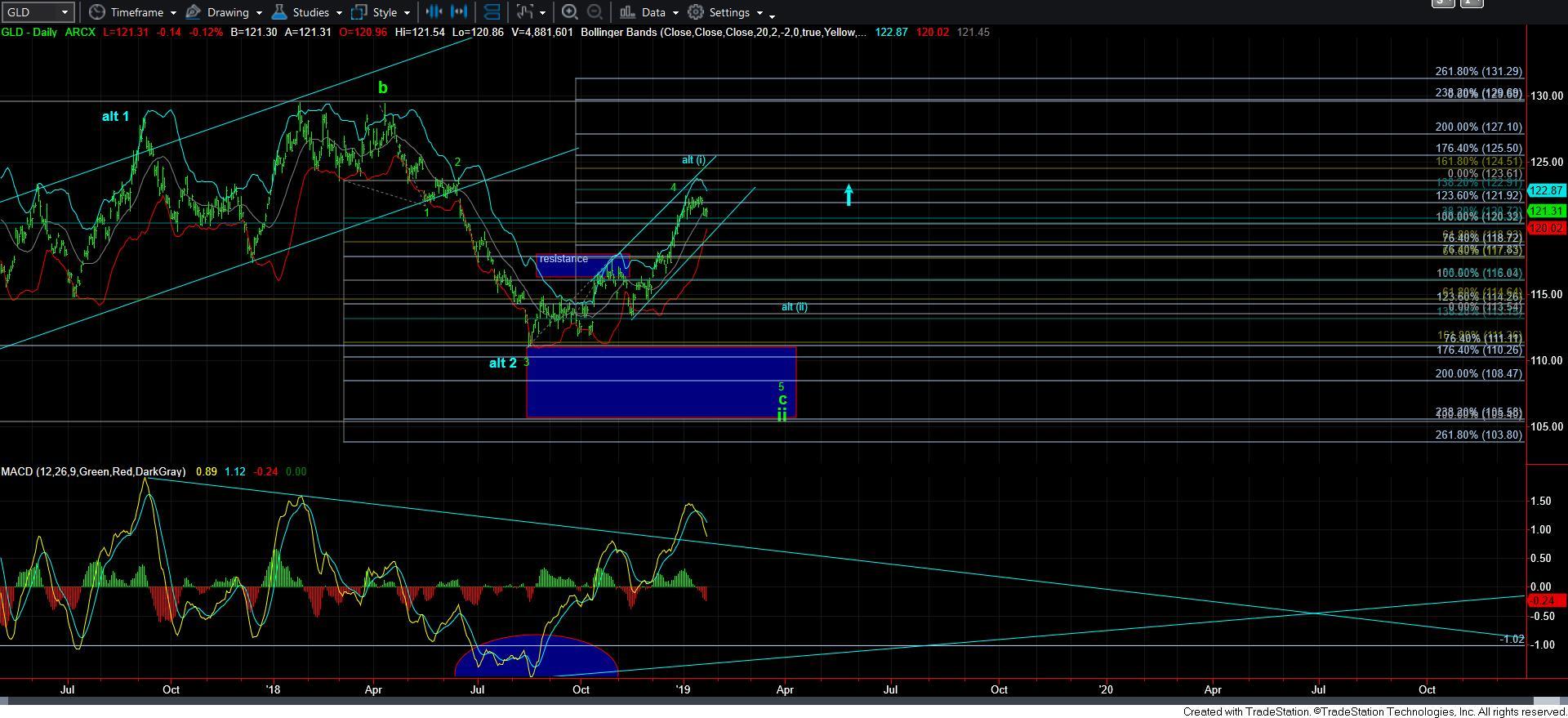 GLD-daily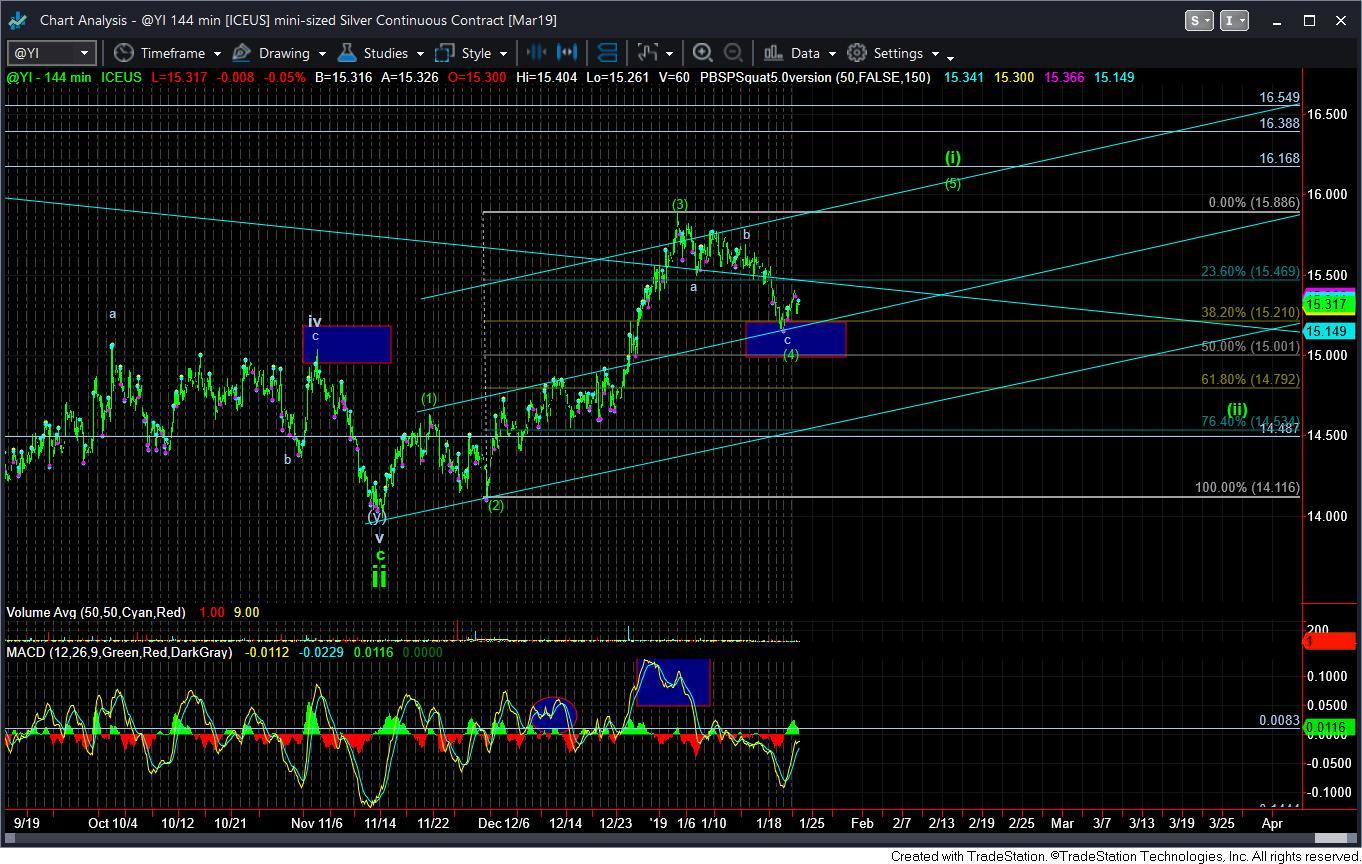 silver144min