Nothing New To Report In Metals
While the GDX has seen a nice decline thus far, I really have nothing new to report at this time.
You see, as long as the GDX remains below the resistance box noted on the 8-minute chart, our expectation remains for a lower low to be seen. That does not change even if we bounce again towards the box.
Moreover, GLD really looks like a corrective rally has just completed, which means we are likely setting up to test the 170/173.50 support region again as long as we remain below the high struck this week.
And, lastly, silver is also unchanged in my expectation, as it seems to have the most likely structure to hold over the lows struck weeks ago.
So, overall, I think it is still reasonable to expect lower to be seen in the complex before the next rally is ready to begin.
Should we see further strength which provides us with a higher high in GLD, then maybe we can consider a leading diagonal off the low. But, as you probably know, I will need more evidence than that to suggest to me that GLD has finally bottomed.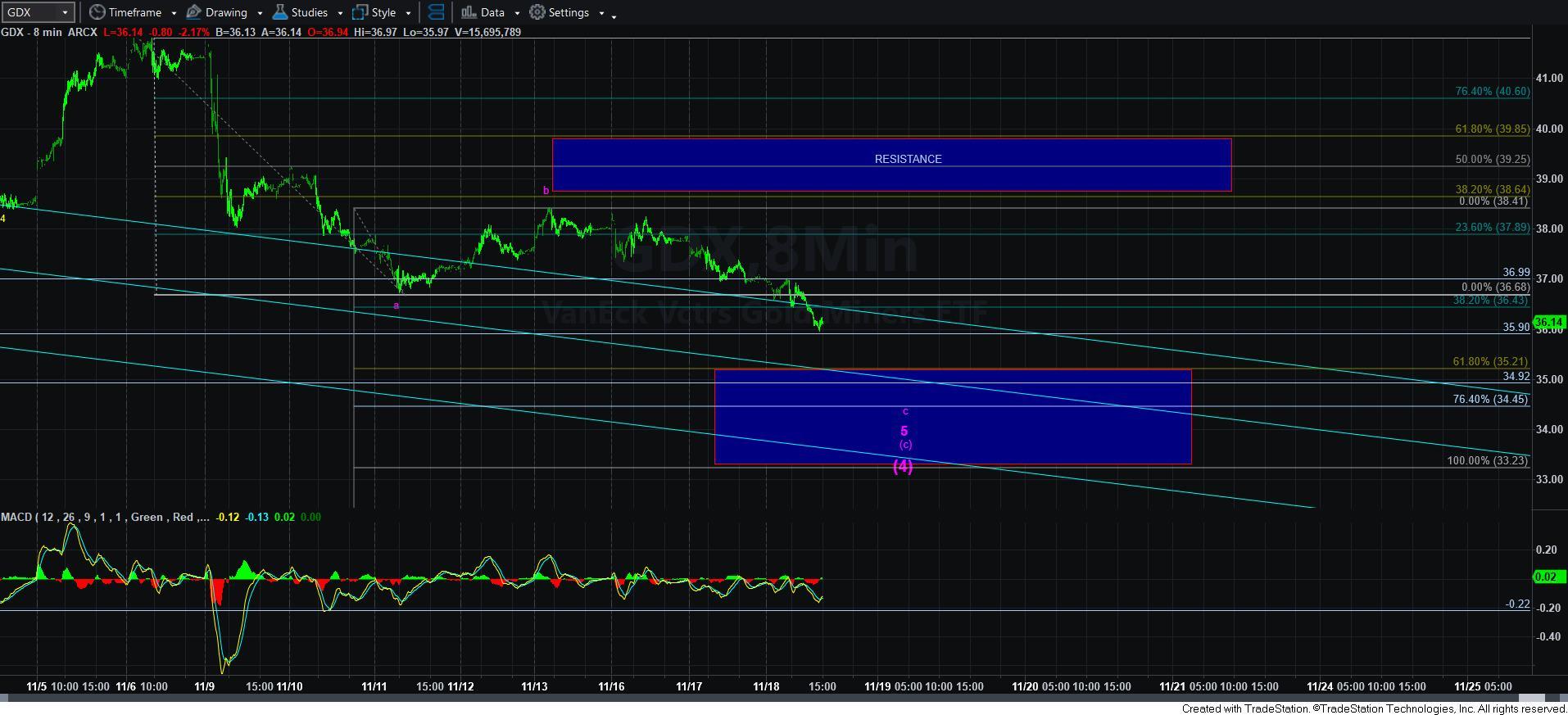 GDX8min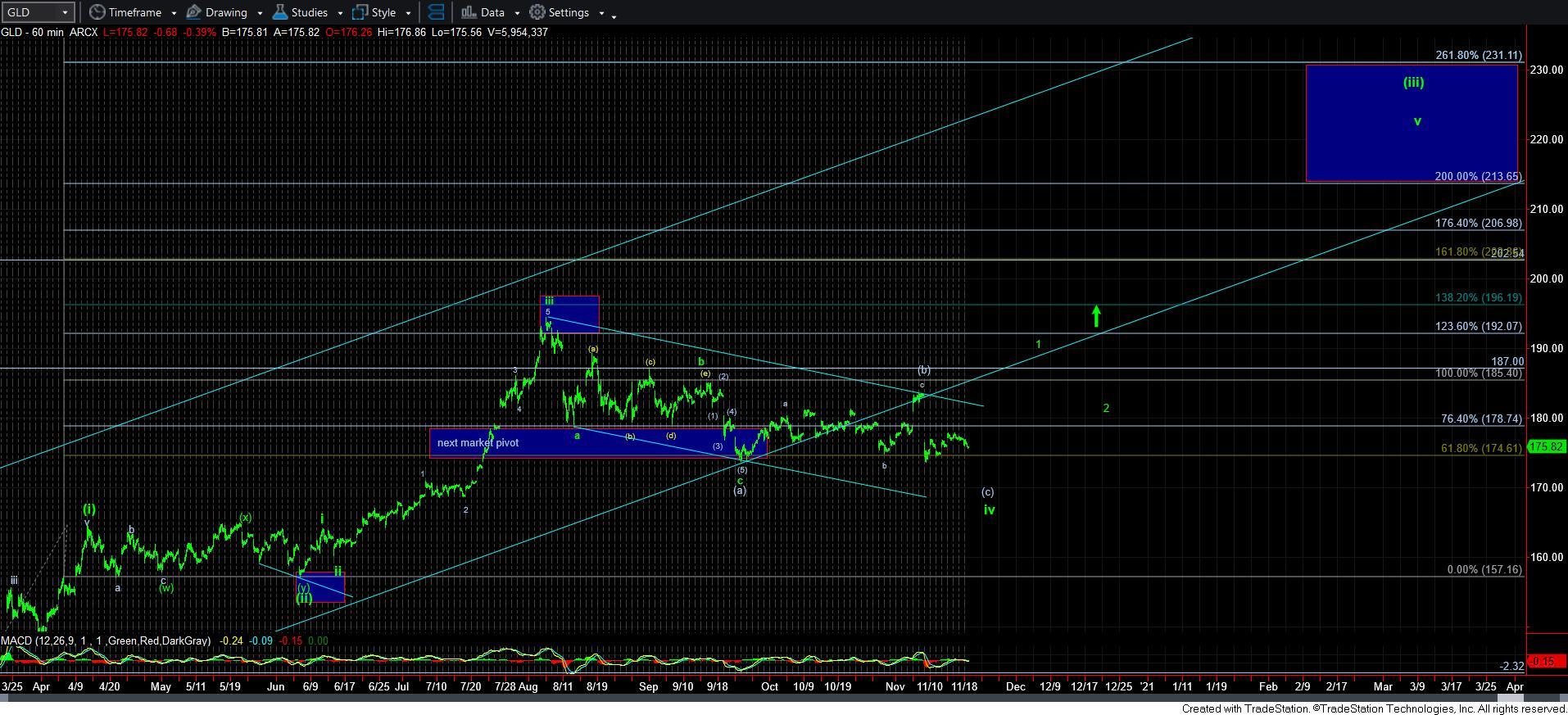 GLD60min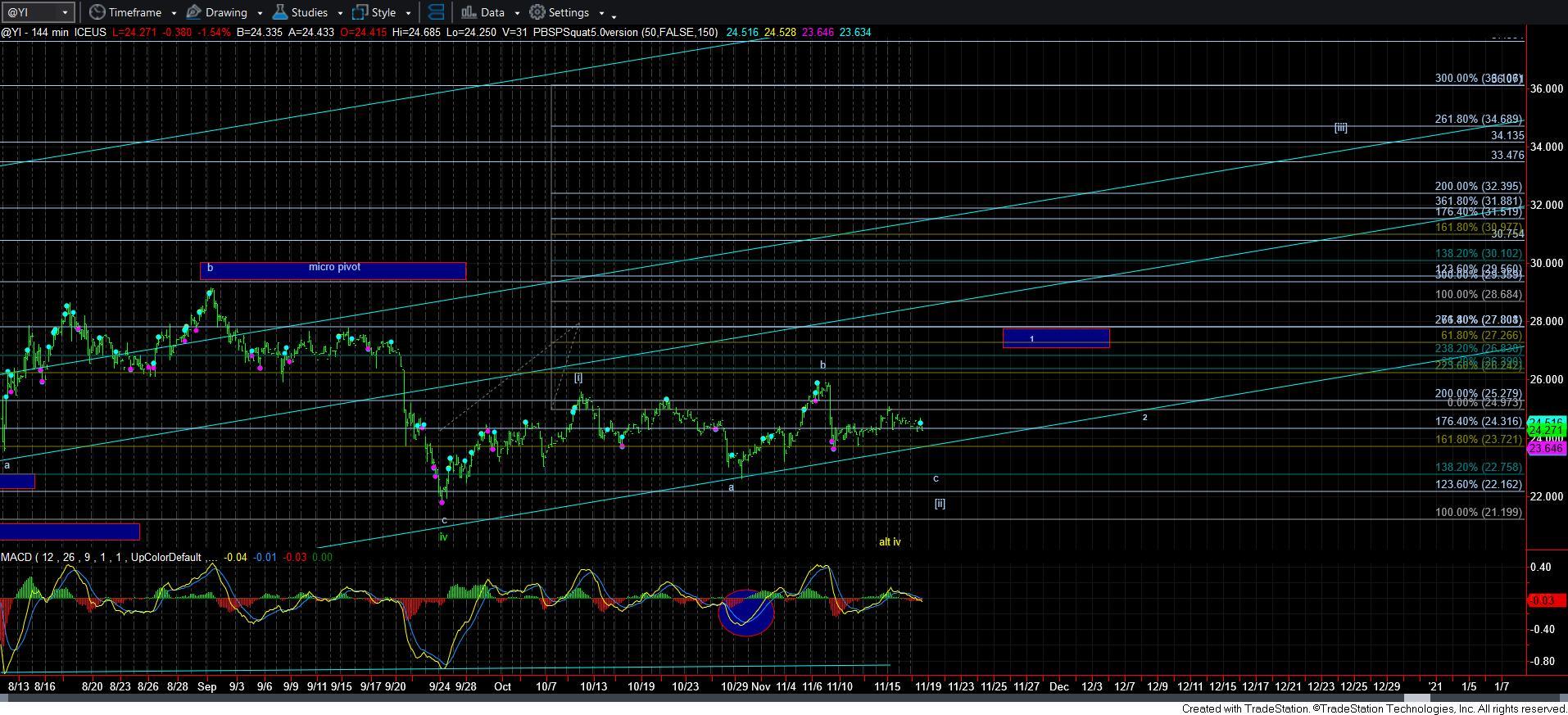 silver144min